CONSTANT ADVOCACY Stop Bullying Coalition Newsletter, October 2015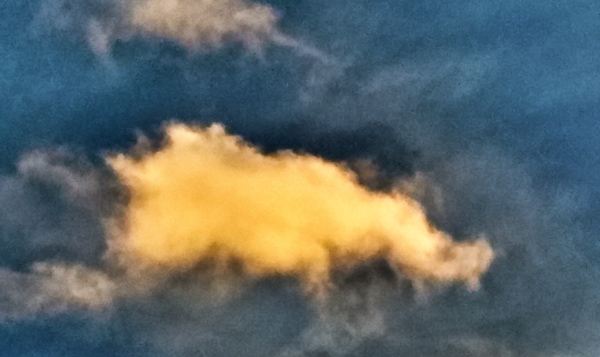 Dear Friends and Colleagues,
We never stop in our efforts to introduce change and eliminate bullying. Reports follow on community development in a family residential complex, the progress of our bullying legislation, our outreach and our educational efforts including a new library of links. And please respond to our query on video surveillance!
Advocacy and community development
Bullying is a form of aggression that disrespects the victim. Within a small multi-unit residential community, bullying can emerge for many reasons. Our Associate Coordinator, Jonathan Gale, has initiated efforts to reduce bullying and strife in his community, while seeking to build positive relationships within the community and with the town. And he also reaches out to the rest of his town (and to every town) with a plea to respect those who may live in public and subsidized housingὌthose whose fortunes have failed, those who are elderly, those who may be disabled.
Indeed, how can we expect the "disadvantaged" to respect each other, if we in the larger society do not respect them? I urge you to read and reflect on his eloquent and important call for change, a change in outlook, attitude, and towards respect and compassion.
I write today about our "Pariah Street," where 30 low-income families are changing their lives. South of Boston lies a sleepy middle- to upper-income community with a population approaching twenty thousand, and a housing authority that oversees about two hundred twenty elderly housing and thirty family residences.MORE... http://stopbullyingcoalition.org/pride
Legislation and advocacy
Beacon Hill—The Great Court of the Commonwealth
While on the surface, nothing seems to be happening to advance our legislation to create a commission on bullying, a dive into the waters of the Massachusetts legislature is promising. Our partners and supporters at the legislature are working quietly to have our bill reported out for a vote in the senate. Senator Joan Lovely is the primary sponsor of S1984, and her Legislative Director, Ms. Anna Roy, is on the job. Since the senate did advance our almost identical bill in the last session, we are hoping for success again and to quickly advance to passage by the house.
Advocacy in Peabody
In September at the Peabody Council on Aging I had the privilege of participating in a discussion about pending antibullying legislation. Rep Diana DiZoglio came to talk about her bill, H1094, and to gather suggestions. Senator Joan Lovely spoke about what she is learning about the impact of bullying in talks with her constituents. She graciously invited me to introduce and review her bill, S1984. My personal view is that both bills share a common impetus to address the roots of aggression, bullying, and violence in public housing, while S1984 has a more comprehensive scope.
The bill sponsored by Rep DiZoglio is a response to the impact of the murders at the North Andover housing program of three elderly men allegedly by a younger neighbor living with mental problems. Bullying may have been a possible trigger for the violence, and in the aftermath of the deaths, the elderly members of the community became fearful of their disabled neighbors.
Rep. Leah Cole was represented by her Legislative Director, Stephanie Peach. Rep. Ted Speliotis, a senior legislator who chairs a key house committee, discussed his perspective on Sen. Lovely's bill; he was accompanied by his Legislative Director, Michael Searles. Also participating were Anne-Marie Burns, the Director of the Peabody Housing Authority and two senior managers of that agency, Susan Velez and Charlene Palmachuck; the Director of the Council on Aging, Ms. Carolyn Wynn; Ms. Maryanne Pierce, MSW, social worker at the Council, and Ms. Sandy Flaherty, a program coordinator in Peabody as well as in North Andover.
There was agreement about the nature of the bullying problem and a review of how managers like those at the Peabody Housing Authority are dealing with it effectively, as well as concern about landlords/managements that cannot or will not step in, resulting in ongoing bullying and strife.
The Council on Aging determined to write letters supporting each of the bills discussed that day.
Peabody City Council
On September 4, 2015, Tim Spanos, the City Clerk of Peabody, wrote to Senator Lovely and others representing the area, that the City Council had unanimously voted to support S1948.
Education
Education is an important aspect of our advocacy mission. Publia, a dedicated activist for our cause, has prepared a list of useful links relating to bullying in elderly and disabled multi-unit housing. Thank you Publia! http://stopbullyingcoalition.org/links01
Outreach
Our outreach is international. We recently received a plea for information from the assistant manager of elderly housing in the United Kingdom. A clique of residents have oppressed other residents and are resisting efforts to stop the bullying. What we are doing has given her courage to continue her efforts to improve life for all in the facility. "Now I have added confidence to move forward."
Edie Stephenson, a dedicated activist in Missouri, is preparing a petition to seek protective legislation, and we are providing suggestions based on our experience.
We have more work ahead. Please write with updates on your own projects and challenges. And thank you for what you do.
Query: Video surveillance—valuable protection or a threat?
In your experience, does video surveillance of building entrances and/or common areas provide security and protection for residents? Is it subject to abuse by landlords? Please give specifics, inluding the type of housing and management and the actual benefits or harm experienced. Can you suggest any rules for appropriate use of video surveillance? Please write to Coordinator@stopbullyingcoalition.org
Related:
Bill S.1984 189th (Current) An Act Resolve creating a commission to study ways to prevent bullying of tenants in public and subsidized multi-family housing http://stopbullyingcoalition.org/S1984
Bill H.1094 189th (Current) An Act establishing a task force on elderly and disabled persons residing in public housing By Ms. DiZoglio of Methuen, a petition (accompanied by bill, House, No. 1094) of Diana DiZoglio and others for legislation to establish a task force on the safety and welfare of elderly and disabled persons residing in public housing. Housing. https://malegislature.gov/Bills/189/House/H1094
Murder, mayhem, mobbing, and bullying in subsidized housing http://stopbullyingcoalition.org/murder