Alert: A Public Health Crisis Threatens Lives of Elderly & Disabled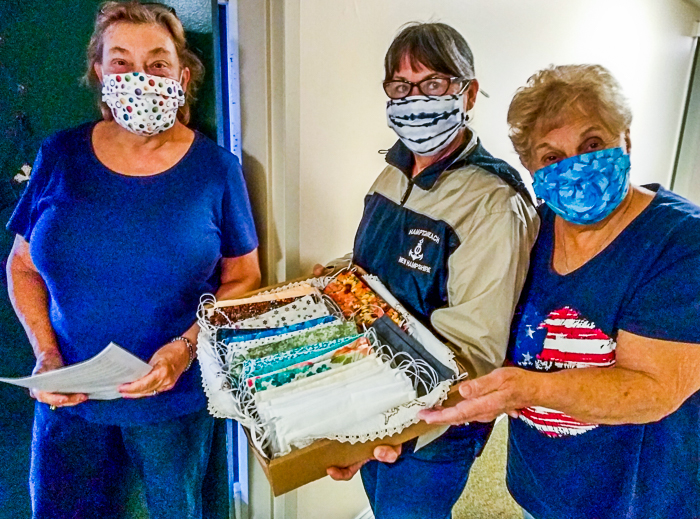 Alert: A Public Health Crisis
COVID-19 Threatens Lives of Elderly and Disabled
Together we must prevent the looming disaster that threatens the elderly and disabled. The explosive rise in COVID-19 (positive tests, new cases, hospitalizations, and deaths) is sweeping the Commonwealth and can decimate a housing community just as we have seen happen in nursing homes. Elderly and disabled persons—92,000 tenants of public and subsidized housing in 1,400 developments—are highly vulnerable to COVID-19; the average age of death from COVID is 80.
You, the leaders of the Commonwealth—our legislators, the Governor, and the Department of Public Health—are responsible for acting to enable, empower, and enforce public health protocols for landlords and tenants. We tenants have already begun.
To save our lives, this is what you—Governor Baker and legislators—must do:
1) Amend Acts 2020 Chapter 93, to require the collection and daily publication and distribution of the locations of COVID cases, to include elderly and disabled residences; using all sources of that data available to the Department of Public Health and local health departments.
2) Enable and require local health departments to apply, investigate, and enforce with sanctions all COVID-related public health mandates and best practices; covering landlords, their agents, and tenants; in all multi-unit public and subsidized housing for elderly and disabled; and in multi-unit housing where elderly and disabled have a voucher subsidy.
The challenge
COVID-19 and related hospitalizations and deaths are rapidly increasing, and pose heightened risks in elderly/disabled residential communities where age and chronic health issues increase the risk of severe health impacts and death.
Professor of community public health, Michael Siegel, said "...multiple-unit housing, especially for the elderly and disabled, have not received the attention they deserve. In public health, our approach would be to require the landlord to mitigate the hazard so that everyone can live safely in the apartment building."
Public health has established clear guidelines and protocols for controlling infectious disease, including COVID-19. There are barriers to implementing such protections in multi-unit housing. We propose specific solutions to those barriers.
Failure to distribute site-specific case information

Landlords and tenants fail to follow protocols

Lack of a comprehensive community approach

Testing for COVID and flu inoculation clinics not available on-site.
Barriers and solutions
Barrier: lack of localized case information
We need reliable information based on testing and collection of data on COVID-related illness and death. Surveillance is a keystone of public health. The lack of timely, site-specific information coupled with resistance and barriers to gathering and distributing this information, demonstrates a callous disregard for the health and well-being of staff and tenants alike in subsidized housing for elderly and disabled, as well as market rate and affordable housing.
Public health requires identifying and locating cases. At present, site-specific case information is known by the Department of Public Health and/or local health departments, but the information is not available for use by the community. Privacy is not an issue, we only need to know without delay when COVID is present in a housing facility to guide ongoing mitigation efforts.
Solution

: legal and/or administrative changes

Amend Acts 2020 Chapter 93. The Governor and Department of Public Health must implement the legislative intent as it may be amended; or take other effective administrative action to provide timely information. Require the collection and daily publication and distribution of the locations of COVID cases, to include elderly and disabled residences.
---
Barrier: Landlords and tenants fail to follow protocols
Public health experts advocate masking, distancing, hand hygiene, and a few other measures as the best way to mitigate the spread of COVID and save lives. With the rapidly expanding number of COVID cases, there is no time for delay. Many individuals resist or don't have the ability to follow the best practices, but failure of any person or landlord to neglect the protocols and to enforce them endangers all tenants and staff. No one has a right to endanger others.
Solution

: Education, support, enforcement
Changing habits is hard! We need consistent, clear messaging based on the best available science. Clear statement of actions that individuals must do; community encouragement and support, including services for persons in isolation, and attention to the mental health of all in the community.
Single most effective step: Enforceable mandate to have universal masking (effective type, properly worn) in all parts, indoors and out, of the housing facility (save in own apartment with family members). The landlord has the authority and duty to implement and enforce the rules. Eviction is the only real sanction, but some hesitate to use it even while complaining of non-compliance. What new methods are needed? Good managers are able to achieve compliance and they act to protect their residents from COVID-19. One leader of a senior facility described their efforts to create a culture of accountability among residents, to encourage safe practices, and to work with residents. Other examples include Georgetown Public Housing, subsidized housing in Greenfield; Chelsea Public Housing. Developing a community response requires trust, transparency, communication, collaboration; a set of expectations and rules; and enforcement. https://stopbullyingcoalition.org/norms
The Commonwealth must enable and require ongoing oversight by the Department of Public Health and/or local health departments; or create a new agency, to assure that landlords and their agents as well as tenants follow the best practice protocols to prevent COVID, and that landlords enforce the rules and protocols on their staff and tenants.
---
Coalition efforts
We began in March, 2020 to publish information specific to multi-unit residential situations. https://stopbullyingcoalition.org/fight-virus We have published the latest science on COVID and reported on the emerging best practice protocols for landlords and tenants through our newsletter and at https://StopBullyingCoalition.org Our continuing research in public and subsidized housing has revealed that there are ways for landlord, management, and tenants to effectively mitigate the risks of COVID-19. https://stopbullyingcoalition.org/norms
Our public health advisor, Professor Michael Siegel, an expert in community public health at Boston University, is working with his students to develop effective messaging targeted at populations such as elderly and disabled persons, and we will help to distribute those messages.
Our tenant leaders and advocates are working to improve the response of their communities to the challenges of COVID-19. In Somerville public housing, Bonny Zeh helped to engage her state senator, local health department, and the housing authority to initiate action. In Peabody subsidized housing, tenants have formed a team and distributed masks donated by senior center volunteers to all tenants to encourage masking and have reached out to landlord, management, the local health department, and state legislators as well as tenants to seek collaboration and enforcement. A new management team has distributed masks and installed a hand sanitizer station at the entrance, and is now open to working with tenants. https://stopbullyingcoalition.org/danger
---
Conclusion
We can be assured of success only if we work together with trust and collaboration. We need to sanction any landlord or person who will not follow the protocols, because they pose a danger to everyone else.
The Commonwealth—Governor, legislators, public health—must act on an emergency basis to provide the legal and administrative framework for a lawful and effective public health effort to succeed.
---
Petitioners/Co-signers
Jerry Halberstadt, tenant in Peabody subsidized housing; Coordinator, Stop Bullying Coalition
Michael Siegel, MD, MPH, Professor, Department of Community Health Sciences, Boston University School of Public Health. Professor Siegel is the public health advisor to the Stop Bullying Coalition.
Colin Killick, Executive Director, Disability Policy Consortium
Bonny Zeh, co-founder, Stop Bullying Coalition; tenant in Somerville Public Housing
Pamela Goodwin, tenant in subsidized housing & former tenant in public housing, leader in Stop Bullying Coalition
Lori Bermani, tenant in Salem Public Housing; advocate
Judy Maker, tenant in Peabody subsidized housing
Cheryl Karakoudas, tenant in Peabody subsidized housing
Irene O'Donnell, tenant in Peabody subsidized housing

Steve Kelley, tenant in Peabody subsidized housing
---
Karen Tellin,LBSW, Service Coordinator, Senior Housing in Iowa
---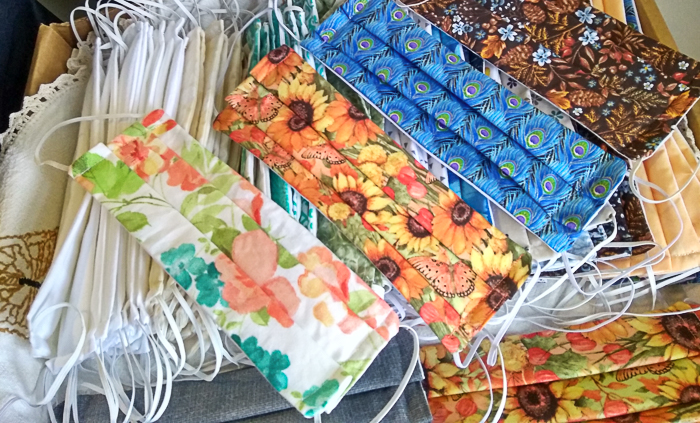 Salem Public Housing challenged to act 
Lori Bermani, a tenant in Salem Public Housing, has challenged the housing authority to take action to reinforce protective behaviors by posting visual reminders. Stickers on the floor can guide people to distancing. Pictorial posters can serve to remind everyone of the need for masking and distancing. Lori has challenged action by offering to pay for the materials. She hopes that the Salem Housing Authority and the Salem Health Department will take a more active part in protecting tenants and staff from COVID-19.