Information: Empowered With, Fearful Without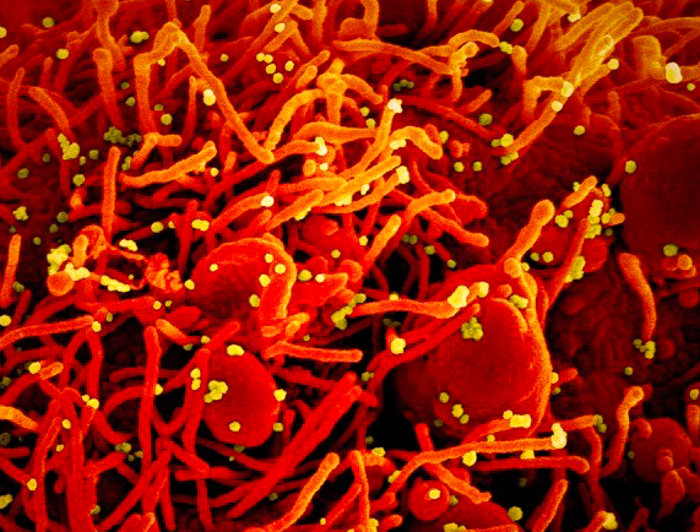 The lack of information breeds fear and helplessness
Without the ability to learn if a particular development has ongoing infections or deaths from COVID, tenants, staff, and management worry and live in fear. The lack of data about a current infection prevents effective and timely action to limit the spread and protect everyone. In Massachusetts, there are 92,000 tenants living in 1,400 public and subsidized housing developments for elderly and disabled. The national picture is similar.
Nationwide, more than 1.6 million older adults live in low-income housing subsidized by the Department of Housing and Urban Development — most in apartment buildings with shared common spaces, elevators, staircases, mail rooms, hallways and laundry rooms where the coronavirus might lurk.—https://khn.org/news/seniors-in-low-income-housing-live-in-fear-of-covi…
Tenants in public housing are alarmed by COVID in their buildings, but some managements do not feel obligated to inform residents, and some managements fail to do everything possible to protect tenants.
In the absence of official case reports, we must resort to the media to find examples of how COVID-19 has begun to sweep through elderly and disabled housing. Here are some examples.
New York City
Either public and subsidized housing has been spared by the epidemic, or we just aren't finding out about illness and deaths caused by COVID.
New York City neighborhoods that are home to public housing developments logged a 30% higher rate of recent coronavirus hospitalizations than surrounding areas, according to THE CITY's analysis of new state data. On average, 14 people per 100,000 residents were hospitalized in ZIP codes with public housing, compared to 11 hospitalizations per 100,000 in other neighborhoods, at some point between May 2 and May 5. —https://www.thecity.nyc/2020/5/14/21270844/covid-sends-public-housing-z…
Cambridge
The Cambridge Housing Authority (CHA) faces challenges. In May, when at least 25 public housing tenants tested positive for Covid-19 and six died, public housing managers had no way of knowing the full story. Agencies such as the Cambridge Housing Authority don't get notified of positive test results, and even of deaths, unless tenants disclose it.
That leaves it at a disadvantage "..in this battle against an invisible enemy," CHA executive director Michael Johnston said. —https://www.cambridgeday.com/2020/05/02/with-coronavirus-case-and-death…
Chicago
The situation is similar even in condos and affordable housing for the elderly. A resident of a senior housing development of the Chicago Housing Authority (CHA) is afraid, even though residents have volunteered to clean common areas.
Carmen Betances, 68, lives at Elizabeth Woods Apartments, a CHA senior complex in Lincoln Park. In mid-March, as the pandemic spread rapidly, residents took it upon themselves to clean elevator buttons and common areas. She doesn't think her building's management takes precautions seriously.
"Eventually people will have contact," Betances said. "We're gonna have a massive grave."
"These are senior suites up in here, seems like someone should be coming in and testing everybody. I'm already afraid it's all over. And I don't wanna go out like that." — Laura Brownlee , tenant in a CHA senior citizens' high-rise — https://www.chicagotribune.com/coronavirus/ct-coronavirus-senior-public…
More than 80 senior residents of subsidized buildings [in Chicago] died between March 14 and May 10 — four times the average over that same period each year since 2015, according to the medical examiner's data.—https://www.propublica.org/article/senior-citizens-in-subsidized-housing-have-been-dying-alone-at-home-unnoticed-because-of-coronavirus-distancing
Essex County
Today we have reports of COVID-19 related deaths and infections in public and subsidized housing for elderly and disabled people. Even where testing is available, the results are only shared with the subject of the test. Despite the high rates of infection in the surrounding communities, everyone remains at risk because of the lack of enforcement of masking and distancing on the affected properties.
Best practices
When a landlord, either private or public housing authority, fails to implement best practices for safeguarding against infection, there is an opening for COVID. Limiting access to common areas, preventing non-essential visitors, frequent cleaning and disinfection of high-touch surfaces in common areas, discouraging and prohibiting social gatherings and/or enforcing social distancing, providing hand sanitizer, masks, and supportive wrap-around surfaces to enable tenants to isolate—these are part of a proven recipe to limit infection.
When tenants or staff refuse to maintain social distancing and masking on the property, they endanger each other and indirectly everyone who lives or works in the development.
When landlords and tenants work together to implement protocols and practices to prevent infection, lives are saved.
Accurate epidemiological data can guide efforts and limit fear and rumor.
Chelsea
Chelsea, had a very high rate of infections in the city, but had a low rate of infections in the Chelsea Housing Authority. Extensive testing of senior building residents in April and May, while showing a low rate of infections, led the authority to increased action.
CHA Director Al Ewing said this week that they have very few cases in their buildings, and City Manager Tom Ambrosino confirmed that other senior buildings outside of the CHA envelope that were tested also had very few cases.

"One case is too many, but we are pleasantly surprised our rate of people testing positive is much lower than the city as a whole," said Ewing. "We were very encouraged by these results because some of the numbers we were seeing in Chelsea were pretty scary. We have our staff cleaning in the buildings two times a day and we encourage people to separate…Doing all of that early on at our buildings was helpful in avoiding a larger problem." —http://chelsearecord.com/2020/05/06/good-news-testing-at-senior-buildings-reveals-very-few-cases/
Paul Nowicki, the director of operations for the Chelsea housing authority, feels responsible for protecting tenants, but even with data in hand, he could not know where infected people lived.
"It's the specificity of the floor you'd like to know," Mr. Nowicki said. "Like, are the cases on the 7th floor or the 9th floor? Are all the infections on one floor? Or is it spread along all the floors? You'd like to know."
Hawai'i
In Hawai'i, the housing authority was faced with an outbreak, but they responded quickly.
The Hawaii Public Housing Authority is implementing stricter rules on its 85 properties to help stop the growing spread of COVID-19. It's a response to 20 people at ten of its sites on O'ahu receiving positive test results, and a cluster of 16 cases at Kuhio Park Terrace Towers (KPT) alone. Those who do not comply with the new rules will incur penalties.
"It will also have consequences for folks who do not want to adhere to the rules and believe they are invincible, whether it be youth that's been gathering or families who just said no, we're fine," Ouansafi said.—https://www.kitv.com/story/42453663/stricter-rules-implemented-for-hawa…
In August, eviction was added to the sanctions for multiple violations of rules in place to prevent the spread of the coronavirus, state authorities said Tuesday. Violators will be given verbal warnings and notices of violation. After two such violations, the authority says, a notice of eviction can be issued. —https://www.hawaiinewsnow.com/2020/08/04/state-start-evicting-public-ho…
Information empowers—testing, case finding & tenant action
Testing with feedback to enable community response is an important public health tool, testing alone is not sufficient.
"Without testing, there's no way of knowing how many people have the virus," said Michael Kane, executive director of the National Alliance of HUD Tenants. "Our concern is that there could be a transmission danger similar to what's going on in nursing homes or assisted living."—https://khn.org/news/seniors-in-low-income-housing-live-in-fear-of-covi…
Some housing authorities take their responsibility for their tenants and staff very seriously. When they know about infection in a facility, they can engage with tenants to work together in order to prevent further spread. And they can enforce the regulations for the safety of all.
Tenants make a difference
Where city officials or housing managers fail to act to protect tenants, some tenants take on the task.
Sunnyvale in San Francisco
In Sunnyvale, an area with many infections in San Francisco, a community leader organized a volunteer-run program for testing and tracing, a program that reduced the incidence of COVID infections.
Washington, DC.
In Washington, DC., when tenants learned by word-of-mouth of deaths in their complex, they took action into their own hands. Resident Tiffany Daley, the mother of two, raised money for cleaning supplies and care packages, and she organized tenants to clean high-touch surfaces throughout the buildings.
"It's always thought that people who are low income—we just don't care, we're lazy, we're blah, blah, blah. And I just [know] that that's not true," says Dailey. "I don't believe it to be true because that's not me. And I know I don't reflect everybody, but I do feel like all of us deserve to live healthy, happy, whole. And I do believe that some of us just don't know that we have the choice outside of survival, to be happy, healthy, whole."— https://washingtoncitypaper.com/article/304098/the-coronavirus-pandemic…
Surveillance and transparency
In multifamily housing, the COVID-19 epidemic is a threat to the health and lives of staff, managers, and tenants, as well to the financial stability of public and private landlords. If we were all to follow good public health practices we could control and even eliminate this threat—however, we are forced to work without timely, actionable information about the presence of infections.
The lack of timely, site-specific information coupled with resistance and barriers to gathering and distributing this information, demonstrates a callous disregard for the health and well-being of staff and tenants alike in subsidized housing for elderly and disabled, as well as market rate and affordable housing.
We need reliable information based on testing and collection of data on COVID-related illness and death. Surveillance is a keystone of public health.
...Successful prevention and control of infectious diseases is built on a foundation of disease surveillance. Surveillance shows what diseases are happening, where they are taking place, and who is getting them. Surveillance data can also show how effective our efforts are in controlling disease. — http://blog.mass.gov/publichealth/health-of-massachusetts/on-the-trail-of-infectious-disease/
We could be more effective in our efforts if we knew where the COVID was present. If there is infection or death related to COVID, staff, tenants, and visitors should be alerted. Information and support should be readily available to reduce anxiety along with proactive measures to protect everyone.
Free, on-site testing with a rapid turnaround of results should be provided for all on-site. And the results for each facility must be available to guide to intervention with stronger measures to limit the spread of infection.
We need to work together to resolve this problem. Let's get started!