Righteous Indignation Confronts Mobbing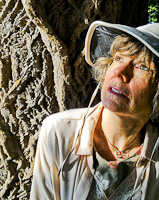 Seeking proper management and fair play
Pamela Goodwin, a 69-year-old woman living in public housing has challenged what she sees as poor management and disregard of the rights of tenants at her housing development at the housing authority in Upton Massachusetts. Goodwin has argued that the housing is dangerous for elderly persons as well as those with disabilities because it is not ADA compliant with regard to the entrance stairs at each apartment because the entrances lack ramps or handrails, and the development lacks adequate parking, with limited parking for persons with disability. Instead of dealing with those issues, members of the housing authority and the manager have portrayed Goodwin as a danger to the community.
The Upton Housing Authority operates under the laws, regulations, and oversight of the Massachusetts Department of Housing and Community Development (DHCD). Goodwin is advocating for changes in the Upton Housing Authority and demanding that she be treated fairly in accordance with DHCD rules and regulations. She is appealing against what she claims to be an unfair and incorrect rent determination, and is under threat of eviction because she is unable to pay what management is demanding. Despite a clear right for a tenant to ask for a grievance panel to hear a complaint within a reasonable time, the Upton Housing Authority delayed creating an appropriate grievance panel following the regulations of the DHCD. Goodwin has been seeking action within the formal complaint or grievance procedure that is ordained by DHCD, but her rent grievance has been ignored for over two years, and months have passed without action on her appeal about the failure of the grievance process.
The executive director (manager) and local housing authority board seem determined to find a way to evict her or force her to move out. The attorney for the housing authority told Goodwin if she were to move out, the back rent would be forgiven. Goodwin replied that she was not interested. Goodwin disputes the retroactive rent.
Conflict and politics in Upton
There is history leading to the current situation. Goodwin had moved to Upton in July of 2013 to be closer to her family and grandchildren. Although a newcomer to the community, she decided to seek election as a Commissioner to serve on the Housing Authority Board in the 2016 annual Town Meeting. She hoped thereby to work within the system to improve life for residents of public housing. Goodwin was seeking to unseat Mildred Galeone, the incumbent commissioner (housing board member) who had served for almost three decades. The network of kinship and politics in the small town made it challenging to find support in the local community, but Goodwin came reasonably close to winning the election.
In the runup to the election, hotly debated issues included the matters of handicap access, reasonable accommodations, and handicap parking. The housing was not ADA compliant, did not have grab bars, and lacked adequate parking and had limited parking for persons with disability. Goodwin was portrayed as a danger to the community. After Goodwin (a mandated reporter as a Certified Nurse Assistant) called child protective services out of concern for the safety of a child visiting a neighbor, she was accused of having done so out of malice against the group of people who didn't like her. People claimed that Goodwin caused them fear and stress, that she was damaging reputations. The executive director claimed to be afraid for the other residents. (1)
Mildred Galeone, the incumbent commissioner and Goodwin's opponent for the job of housing commissioner reportedly said,
[Goodwin] won't be happy until she sees my head roll down Main St. She also threatened to 'burn the place down with the whole board inside it.'...Goodwin has been saying really negative things about the whole board and even threatening members...It's a really nice little community, everybody seems to be happy there...But things have been difficult for the housing authority [because of] complaints from Goodwin who is a resident.'" (2)
The alleged threat to "burn the place down" is confirmed to be an expression of frustration uttered by another resident, not by Goodwin.(3)
Who is Pamela Goodwin?
People who know Goodwin consider her a person of great courage, a leader and advocate who seeks justice for herself and her fellow-residents. She refuses to move away from her home, but instead stands and fights seeking to assure that the wrongs will be remedied. And she knows the laws and regulations!
Indeed, what is the point of laws and regulations if we, the poor, the elderly, and people living with disability, are unable to be protected from mobbing and to challenge what we see as injustice?
Goodwin lives with chronic illness and disability exacerbated by the frustration and stress of her housing environment where she and other residents are alleged victims of harassment and bullying. She is convinced that the housing authority and other agencies are seeking to force her to leave the town. Nevertheless, Goodwin continues to advocate on behalf of the rights and needs of her neighbors. She testified before the Commission on Bullying on behalf of others she believes were bullied, is actively advocating for change in her town, and networking throughout Central and Western Massachusetts seeking to create awareness and to advocate for change.
This report expresses Goodwin's perspective on her experiences, but her story is validated by others familiar with the situation. We should not rush to view her misfortunes as something she brought on herself, we should not rush to blame the victim.
Instead, Goodwin is a caring person who rushes to help others, a person who seeks the fair application of rules and regulations, a person who stands up to wrongdoing and challenges the misuse of authority. These are traits that, as Janice Harper has pointed out, will make a person into the target of mobbing. (4) We cannot make a judgement on the validity of Goodwin's claims, that would require an investigation by an authorized neutral party.
According to one friend and former resident, "Goodwin is a caring person who shows friendship and compassion, and supports people in seeking their rights."(5) That supporter, who had moved to public housing in another community to escape being harassed, later testified to the Commission on Bullying that the executive director was unreasonable, unfair, and should be replaced.
Goodwin has been dedicated to improving life in her residential community. She does not accept the judgement of the housing manager and others that she is a danger to the community, a psychiatric case, or a difficult woman who unreasonably goes after every little injustice.
Goodwin has been a whistleblower and community organizer. She has demanded fair and equitable treatment for all residents, worked to establish a tenants' association, tried to get a proper parking policy, fought for an appropriate grievance panel, and informed residents about proposed changes to housing policy. Goodwin has challenged the improper actions of the housing authority the manager including allegations about violations of the open meeting law and engaging in mobbing by favoring some tenants and jointly harassing and stalkingGoodwin.
"I went to workshops, conferences, and visited other residential communities to prove that other communities had things we lacked. I am the reason we got toilets that are more suitable for the elderly, hand-held shower heads, cable TV access, and an all-person-accessible community room. And the result of my hard work has been to suffer abuse and retaliation. I have been banned from entering the community room by a judge of the housing court because I had been falsely accused of assaulting another resident. Thus I am unable to attend the monthly meetings of the Housing Authority. But they don't have power over me because I don't grant it to them."
However, she is a woman of principle and a fighter. She has worked to get good resident participation in her housing development, almost won her bid to be elected housing commissioner, and has spoken with nearly every elected official and the staff of the DHCD in the effort to get relief.
Agencies offer limited support
None of the agencies she has tried, including the Mass Commission Against Discrimination (MCAD), can actually make a difference, at least not in a reasonable time. Agencies that exist to provide help and support to elderly and disabled residents of public or subsidized housing are restricted by their mandates and limited resources. They are not able to intervene to provide protection and remedy situations of bullying and mobbing. The police have little ability to intervene in mobbing, which involves psychological and social attacks on the victim. (6) The role of the Mass Union of Public Housing Tenants (MUPHT) is to educate and empower residents to work for their rights, but they are unable to act on behalf of a tenant. Goodwin gets good support from her advocate from the Center for Independent Living.
The need for legal counsel
She has been told by an officer of the housing court as well as her advocates in various agencies including elder abuse crisis intervention worker and her advocate from the area center for independent living that she must have an attorney to secure her rights.
Even in an informal housing conference, as well as in housing court, Goodwin has to confront on her own an attorney hired by DHCD, the state agency charged with providing safe and secure housing for elderly persons.
After a lengthy and fruitless search for free legal advice (she contacted over 35 attorneys and legal aid agencies), she has engaged an attorney for some advice and help. The hourly charge, which is prohibitive for her, is about a quarter of her total monthly income.
What is the answer?
We need to recognize a systemic problem, and then to address it. The Massachusetts Commission on Bullying is today working to understand the causes of bullying and to propose possible remedies to the legislature. Let us all work with the Commission and support their findings as a first step in bringing relief, and continue to advocate for constructive change.
References
(1) Corin Cook, "Housing Authority race becomes contentious," The Milford Daily News, Saturday April 30, 2016.
(2) Corin Cook, "Seeking Reelection on Housing Authority," The Milford Daily News, April 26, 2016
(3) Personal communication.
(5) Personal communication from the person who claims that utterance.
(6) Officer Rick Cameron, Peabody Police Department, Statement submitted to the Commission on Bullying.