Edith Stephenson Advocates for Our Rights in Missouri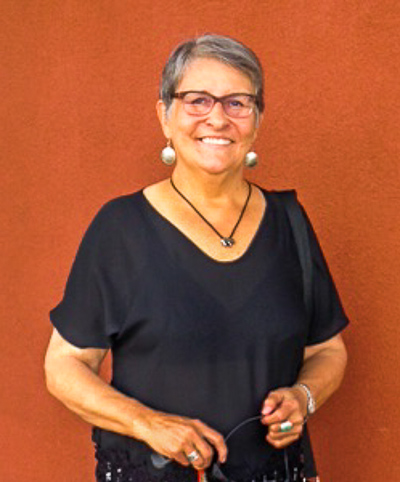 We are proud of Edith Stephenson, our colleague in Missouri who advocates for the rights of the elderly and disabled. Working with her Representative, Ken Wilson (House District 012), the act of 'Bullying' was successfully incorporated  into Missouri's 'Elder Abuse Law' SB732.  'Bullying' is now legally recognized  as 'Abuse'. Edie continues to seek effective implementation.
After the passage of a new law to protect residents of long-term care facilities, she seeks to extend similar protections to elderly and disabled persons in many other contexts.
Edie has graciously allowed us to publish her letter to Representative Murphy as an example of how she builds on her partnerships. Building a coalition is important, and for effective advocacy, we must have responsive partners like Jim Murphy and Ken Wilson in the legislature and administration. This letter and the partnerships that Edie has forged represent an example we can all admire and use as a guide for own efforts. Thank you for what you do, Edie!
August 11, 2020

JIM MURPHY STATE REPRESENTATIVE 94TH HOUSE DISTRICT

MO House of Representatives
Jefferson City MO 65101 

Dear Representative Murphy:

There is bullying and abuse in many situations where elderly and disabled live and occupy, that lack effective oversight; along with the lack of effective legal, and administrative remedies.

My name is Edith (Edie) Stephenson.  As an Advocate against bullying and senior/elderly abuse, and as a victim, I am aware of the pain, in addition to the absence of protection for these helpless victims. I also come to you as a Member and Vice President, of 'Common Sense for Common People'. It is a Conservative group dedicated to the return and preservation of our Constitution, and further, I approach you as a 'Committeewoman for Clay County Republican Central Committee'. 

I read about your victory in having the "Authorize Electronic Monitoring in Long Term Care Facilities Act" signed into law.  Congratulations! It is encouraging. This triumph tells me you are aware of abuse; that you care; you are committed; you command, and that you are truly a servant of the people.  You make our voices heard.  You make it happen!

My purpose in writing is for asking you to please incorporate this new security Act or its concept into other facilities who could also easily be waging torment and torture on seniors.  I feel the program should have systems monitored by the Police or Fire Department.  'Foxes guarding the chickens' never work, for instance like poor personnel over the residents, or poor administration over the personnel..

Surveillance of our vulnerable senior citizens is imperative in all potentially hostile environments.  Full time care is #1 of course.  Other concerns are: Retirement Apartment Complexes; Independent  Living; Assisted Living; Community Centers; Club Houses; other Social Functions; Churches; Hospitals, and Rehab.

I have clearly observed through years of advocacy, obvious and/or suspected abuse going undetected because it is being ignored.  And by the very people who could easily report it, and do not!  It may have cost lives!  Shockingly, owners; managers; supervisors; overseers; staff; fellow program participants; program leaders; fellow tenants, and residents, are who, 'just let it happen'.  This is another group, who 'just let it happen', State Inspectors; governing personnel; nurses; care givers; Hospice; doctors; visitors; maintenance, and kitchen support! Representative, this list is a fact.  If these people were doing their jobs as citizens, and professionals, we would not need this 'tightening down'. They all must be encouraged to report with assurance of anonymity and safety. Got to get the word out.

Overall effectiveness is going to be based on your fine tuning insuring clarity of use, success, and protection of the resident, family, equipment, etc.  Additionally, any program will only work if applied evenly and consistently each time and for everyone! Enforcement is imperative. As a part of the program, there should be legal ease of having financial and legal accountability applied to owners, including individuals with awareness or suspicion of abuse, and any and all violators.  PURPOSE:  WORD WILL SPREAD--IT WILL ELIMINATE HARMFUL ACTS OF INTENT.

Representative Murphy, we lack safety on other issues.  You would surmise Missouri's Elder Abuse Law SB 732, would be providing protection once awareness of bullying/abuse becomes evident.  

WRONG.  Missouri is not enforcing existing statutes, and is not making violators accountable.  This obstructs success in existing safety measures, and will also have an adverse effect on your new Act.

Another area where extreme physiological and physical abuse commonly occurs is in the world of multifamily housing retirement complexes.  Surveillance in the club house, office and on grounds badly needed. My landlord is in the Tax Credit Program if that gives any clarity. 

There is no effective oversight of landlords, neither the private developers of subsidized housing nor the community-based local housing authorities. They are not held accountable for assuring the rights of tenants, including the right of peaceful enjoyment, despite the fact that these rights are enshrined in law and regulations.  Only the landlord (the private developer or the local housing authority) has the legal obligation to protect the right of peaceful enjoyment for each tenant. 

Being bullied and mobbed deprives the target/victim of that right. The helpless tenant/victim being bullied/abused, lack the funds for legal fees and court costs needed to pursue remedies in civil court.  

Actually, there is no attorney in Missouri who will take on the abuse of bullying.  I and others have sought countless Law Firms.  

A.  Missouri Laws are too weak to win a case, I have been told. 

B. I have also been told, owners, landlords, investors, banks, developers, etc. are too wealthy and powerful for anyone to chance suffering repercussions in fining them or making them accountable for violations against tenants and residents and patients. 

This is all quite alarming and change is vital.

Another short coming Missouri offers for protection is the Senior Abuse Hot Line.  As a victim/target myself for 9+ years, I did reach out once.  It was a horrid mistake.  Zero justice, zero relief for the victims' pain. State investigator hostile; improperly trained; had not read the complaint; biased, and substandard reporting.  Named witnesses not interviewed. Violators protected.  The victim shamed and chastised. The write up of experiences encountered will be provided if you wish.   

Questionable if independent living complexes like under the Tax Credit program required office policies and procedures are being complied with.  These landlords/owners/managers violating the rights or their tenants cannot possibly be meeting Federal or State Regulations!

Summary:  We desperately need State protection from bullying/abuse in every facet of our facilitated vulnerable lives, but only through Law makers such as you, will there ever be safety.  We are in our 70's, 80's, 90's. 

If you desire, I will be happy to submit a copy of my presentations or any other material you wish.  I would also be happy to visit with you. 

 Sincerely,

 Edie Stephenson