Guest Article: From PETRA to RAD—The Path to Converting 140,000 Public Housing Units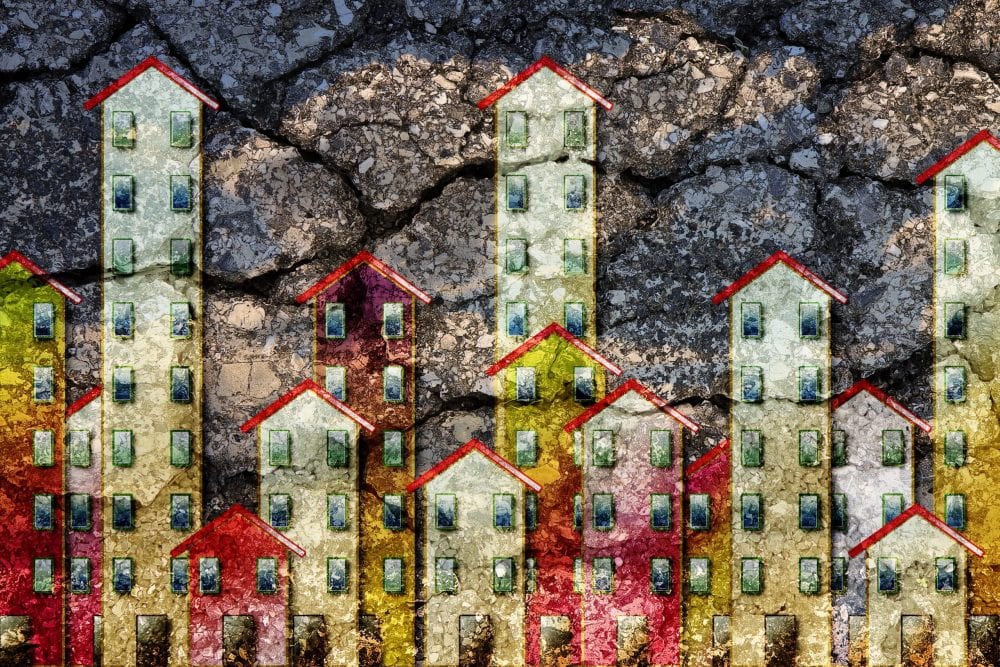 As Beacon Hill considers legislation to assure the renovation and continuation of public housing, including through public-private partnerships, we are concerned about how to assure the rights of tenants under private developers. Lillian M. Ortiz provides us with a history of privatization that must inform our efforts going forward. We are proud to share this guest article by her, originally published in Shelterforce, the voice of community development.  Lillian M. Ortiz is the Managing Editor of Shelterforce magazine. Shelterforce is an independent publication that serves (and sometimes challenges) community development practitioners across the United States.---JH Photo by Francesco Scatena, iStockphoto
---
More than $10 billion in private financing has been invested in public housing thanks to the Rental Assistance Demonstration (RAD) program. But housing advocates say it comes at a cost, and there still isn't enough oversight of the program.
By Lillian M. Ortiz, March 30, 2021
It was a little over a decade ago when President Obama's HUD proposed PETRA, the Preservation, Enhancement, and Transformation of Rental Assistance Act. Starting from the premise that it was politically impossible to allocate sufficient funds to address the $20 billion to $30 billion backlog in capital improvement needs in public housing, PETRA was intended to allow housing authorities to convert properties to long-term Section 8 rental assistance contracts and then borrow private money to address aging infrastructure. The proposal created a lot of concern—public housing residents were terrified they'd be forced out of their homes, and some scholars called it outright privatization of a crucial resource. Even those who supported the effort noted what it would take to make PETRA a sound policy, things like ensuring there were interest rate caps, stronger tenant protections in the event of foreclosure, and in-perpetuity affordability. In our Summer 2010 issue we explored the various reactions to the proposal in depth, with responses in an interview with then-Assistant HUD Secretary Sandra Henriquez.
PETRA never got the support it needed to get off the ground.
The next year Rep. Keith Ellison introduced the Rental Housing Revitalization Act, which was intended to respond to a number of concerns about PETRA. When it too failed to get traction, Ellison and HUD worked to create the Rental Assistance Demonstration (RAD) program as part of the agency's FY 2012 budget, a then three-year limited attempt to show that the conversion/private-financing concept could work for public housing.
They say the third time's a charm.
In the years since, RAD has been extended three times and more than $10 billion has been invested in public housing upgrades through the program. The cap on units that can be converted under RAD has also lifted, from 60,000 in 2012 to 455,000 in 2018. So far, according to HUD, more than 140,000 units across the U.S. have been preserved and repaired and today almost every state in the country has either completed a RAD project or has one in progress.
The program works similarly to what was proposed in PETRA. Public housing agencies, or PHAs, move to a Section 8–based funding system, which allows them to get access to private financing to preserve and repair aging buildings and units. But there are a few more ways ownership and control of units that have been though RAD can work: a public housing authority could continue to own the units after conversion, the units could be transferred to an affiliate entity in which the PHA is the sole owner or member, or the PHA could transfer ownership to another public or nonprofit entity, with a Section 8 contract that must renew in perpetuity. Other ownership situations would require approval from the department. Nonetheless, the possibility of a change in ownership structure, coupled with private investors having even a limited stake in the buildings, is a big cause of anxiety for residents who live in properties that are undergoing conversions.
While HUD and some PHAs might not call it privatization, almost every critic does.
It would take billions of dollars to address the chronically underfunded capital improvement needs in public housing, and this type of investment hasn't been funded at the congressional level. On Tuesday, March 30, as part of an announcement for the American Jobs Plan, President Joe Biden called on Congress to invest $40 billion to address the longstanding capital improvement needs in public housing. But as it now stands, RAD is pretty much the only game in town for the preservation of public housing.
But who is truly benefiting from the program? RAD was built on the idea that it wouldn't cause the harms that past programs had—like HOPE VI, where residents were displaced from public housing residences.
RAD has rules about the rights of tenants, how they should be notified about a potential conversion, their right to return to a property that has converted, and what should happen if they decide to relocate. "But what we see is that … evictions have soared," says Philip McHarris, a doctoral candidate at Yale University who studies public housing policy, during a recent conversation with Shelterforce. "People have still made complaints around the quality of the repairs. People were supposed to be allowed back into their homes, but they weren't in some cases. There were rent increases."
That's likely because there is little oversight of the program, specifically when it comes to the tenant experience, says Deborah Thrope, deputy director of the National Housing Law Project (NHLP).
"There's been no major effort on the part of HUD to study the impacts. From an advocate's perspective, it's really frustrating," Thrope says. "Conversions are being pushed through as quickly as possible at the same time PHAs and developers aren't handing over information fast enough so tenants can catch up with what's going on. And that leads to inappropriate evictions, and people getting scared and leaving."
Along with concerns about eviction and the displacement of tenants who live in buildings that have been and are being converted, NHLP has fielded concerns about the suppression of tenant organizing. Organizers have been banned from properties, and meetings have been broken up. Residents have also raised concerns about much-needed maintenance being deferred until a conversion goes through, "which is totally illegal," says Thrope.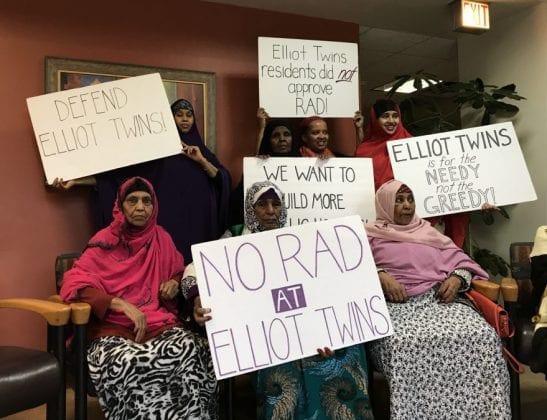 And another issue—the lease terms for some properties that have converted might not be legal, says Thrope. Lease inconsistency across the board could be rectified if HUD were to publish a model lease, which it has not done.
McHarris, who is also an author of The BREATHE Act, a project of the Movement for Black Lives' 501(c)(4) Electoral Justice Project, says these types of issues are what we should expect when we try to find solutions within the market instead of truly finding a way to fund public housing. One of the focus points of The BREATHE Act is to clear the public housing repair backlogs.
"What we continue to see is that, when things are pushed into the market, [those] market forces tend to create a context of extraction and predatory practices," says McHarris.
 "It requires a shift in how we're understanding, looking at, and positioning solutions and how they stand in relationship to being centered on people and making sure [they] have housing as opposed to creating context where big businesses and developers can make money in some way.
A Major Change in How RAD is Being Used Today
There's another situation that worries Thrope and her colleagues at NHLP: a number of housing authorities are now converting some units using RAD and disposing of other units using a HUD program called Section 18. This is a major change from how RAD was being used in its earlier days, says Thrope. Before RAD, a housing authority could request that HUD allow it to demolish or dispose of units that were considered obsolete and create another type of housing. That program, Thrope says, was problematic as it offered little to no tenant protections. RAD, she says, gave housing authorities ways to convert and repair aging infrastructure while also providing tenant protections. But because RAD isn't a great fit for many housing authorities—it's a sophisticated deal with no money attached for the housing authority, says Thrope—NHLP is seeing a lot more of these blended projects.
"How housing authorities are going about doing RAD is changing. But we don't really know yet what this means for tenants. HUD hasn't done a major study about the impacts."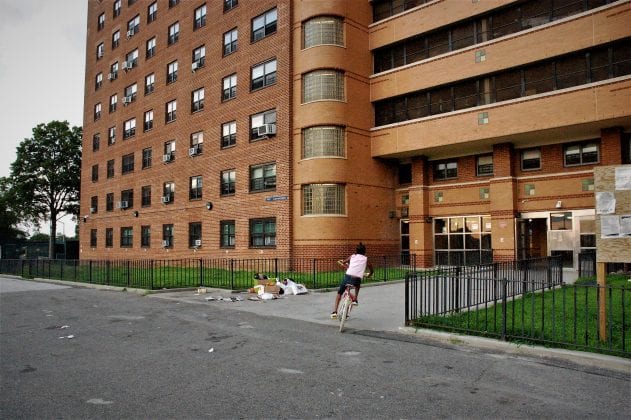 A 2019 evaluation of the RAD program showed that more than 80 percent of tenants surveyed were satisfied with upgrades in their buildings and their units post-conversion, and the same percentage continued to live in the property. When the study began, HUD had capped the RAD program at 60,000 units and the authors explain that the program has expanded, evolved, and will continue to do so.
"What is clear, however, is that many of the surveyed tenants were vulnerable, with most cycling in and out of jobs and reporting fair or poor health and a substantial minority reporting feeling unsafe, especially outside at night. These findings reinforce the importance of ensuring that housing authorities make addressing tenants' needs a central part of their RAD planning," stated a report by the Urban Institute, which had taken part in preparing the 2019 report for HUD.
What could make RAD better? Thrope says HUD could issue regulations for the RAD program so the public has an opportunity to ask questions and comment on the future of the program and any potential changes to it. As it now stands, every rule related to RAD is passed through subregulatory guidance, which means there's no opportunity for public comment. "As the program grows that becomes increasingly important," Thrope says.
Second, NHLP wants HUD to take a hands-on approach with RAD by exercising a greater degree of oversight and enforcing the rules that are included.
And finally—data. NHLP says there aren't any conclusive studies about conversion. For instance, are tenants receiving mobility vouchers? How often is that actually happening?
"We know so little it seems irresponsible to continue the expansion without knowing more," says Thrope.
Additional reporting by Miriam Axel-Lute.
Editor's Note: This article was updated to include President Biden's announcement about the American Jobs Plan. 
---
This article originally appeared at https://shelterforce.org/2021/03/30/from-petra-to-rad-the-path-to-conve… and is used here with permission.
Main illustration of apartment buildings: Photo by Francesco Scatena, iStockphoto
---