Pollution Harms our Health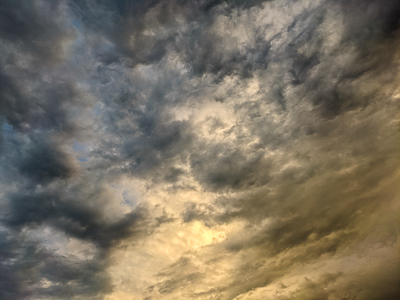 Elderly and disabled at risk from pollution
Our health is affected by pollution from burning fossil fuels. Some of us are making a stand against the installation of a new gas and oil fueled electrical generator in Peabody MA, about a mile from where I live. There has been no comprehensive public health or environmental assessment of this project which threatens the health of elderly, children, and all those with health conditions such as asthma, COPD, and heart disease. The threat to public health, the environment, and the climate is echoed everywhere.
"Ask not for whom the bell tolls, it tolls for thee."
The Peabody Department of Health has urged Governor Baker to intervene.
"There are many well-documented health concerns associated with fossil fuel-burning power plants. Emissions such as sulfur dioxide, nitrogen dioxide, carbon monoxide, and other hazardous pollutants can contribute to cancer risk, birth defects, and harm to the nervous system and brain. Emissions of particulates increase risk of heart disease, lung cancer, COPD, and asthma. Emission contributions from power plants increase levels of ozone and add to climate change, which can make breathing more difficult, increase allergens and the risk of fungal diseases, and affect health through the disruption of critical infrastructure such as electrical and water and sewer systems."—Peabody Health Department http://cleanpowercoalition.org/health
Adrienne Allen, a physician who treats patients in Essex County, the area surrounding the proposed Peabody generator, brings it home with her report on the impact of pollution on health, "I am short of breath, I can't walk."
To take action now, sign the petition to Kathleen Theoharides, Secretary, Energy and Environmental Affairs to require a comprehensive health and environmental review before proceeding.
---
If these environmental and health matters concern you, I invite you to visit http://CleanPowerCoalition.org for more information.
---
Dr. Allen mentioned in her report that she suggests using an app to check air quality. There are apps for "air quality" on iOS and at Google Play. If you do a search on "air quality reports" you will find weather reports for your computer or smart phone that also cover air quality. A good report service will give you a clear overall evaluation for your location and also provide a breakdown of details on several pollutants including PM2.5 (particulate matter less than 2.5 microns), PM10 (particulate matter less than 10 microns), NO2 (nitrogen dioxide), O3 (ozone), SO2 (sulfur dioxide), CO (carbon monoxide), SOx (sulfur oxides). The ratings of each pollutant should be clearly related to baseline values for evaluating each threat. Some of the apps provide the data for each pollutant and assign a graphic and/or numerical score along with a descriptive phrase. The many apps include Breezometer.com; Plumelabs.com; weather.com;  AirNow.gov .