Let's Stop Bullying in "Big City" Housing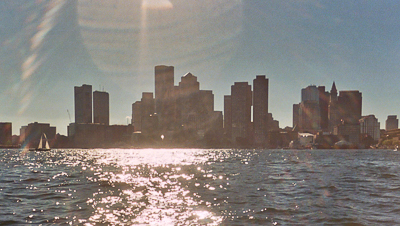 ---
A guest post by a "Big City Tenant," a colleague living in "Big City" on the West Coast who is seeking to build on examples of advocacy in Missouri and Massachusetts. Pseudonyms are marked with quotation marks, thus: "Henry."
---
"A Big City Tenant"
Living in Big City public and subsidized housing, I have seen and experienced that bullying is a huge and far reaching problem for elderly persons and people with disability in Big City. Legislation would help combat this cruelty.
Elderly and disabled people are involved in bullying in "all ways"—as victims and as perpetrators: neighbor-to-neighbor; management-to-tenant; tenant-to-tenant, tenant-to-neighborhood residents, and manager-to-manager. I believe that Big City needs to prevent bullying of everyone—tenants and management—and including Section 8 tenants who hold a housing voucher and get public assistance for rentals in private market apartments. Section 8 vouchers cannot be used in publicly owned housing.
I have written to my state legislators asking them to pursue anti-bullying legislation.
We must work together to advocate for legislation that will help prevent bullying and protect everyone who lives or works in multifamily public and subsidized housing, and those who have  Section 8 vouchers in mixed income housing.
We need to form a coalition to advocate for solutions, and we need to partner with our legislators.
Models of advocacy
We can build on the examples of success in Missouri and Massachusetts.
Edie Stephenson in Missouri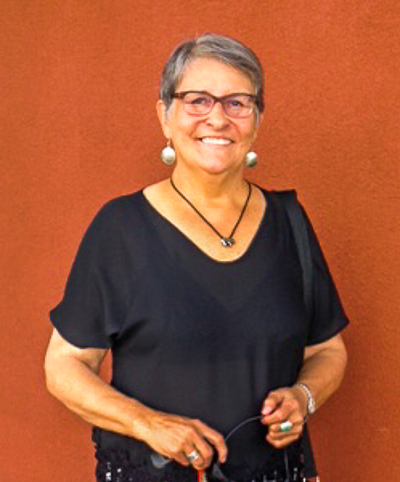 In Missouri, Edie Stephenson, partnered with her state representative, Ken Wilson, to create new protections from bullying by amending existing law on elder abuse. Although more work needs to be done in training and education as well as enforcement, a start has been made. This is Edie's story:
I became aware that bullying and abuse of seniors in community living is real when I was targeted.

I became a victim of exclusion and shunning (group bullying), and all with the manager's approval and encouragement. This was mobbing.  

Bullying and mobbing is another world of tremendous grief, devastation and pain, which I never knew existed.  It is a pain which could move a weak person to destruction, such as loss of home, hospitalization, commitment to a mental health facility, or even death.

I learned senior bullying and abuse is ignored, but it does exist, not only in independent living, but in assisted living, and even in full time care facilities such as rehab centers and hospitals. You read about it, you see it and you hear about it, but then it is forgotten and disappears from view. 

Eventually, I went to my representative Ken Wilson, who commenced his efforts, while I continued writing and calling senators, representatives, officials, etc.  I pestered many, including the Governor's office, but Representative Wilson was the person who got it on the books.

All the while, there were and are people who worked against me by contacting people in order to discredit me. Those working against me include the manager where I live, her tenant friends, the landlord, and various state agencies.

Success!  Bullying was added to our existing Elder Abuse Law 732 in August of 2016.  Ken Wilson got it done!  Work toward recognition of bullying, training, education and enforcement by our government and its agencies however, must continue.—Edie Stephenson
The Stop Bullying Coalition
In Massachusetts, a growing public awareness of bullying in schools and business as well as in housing has led to a broad concern about protecting human and civil rights. Advocacy has motivated legislative efforts to address problems of safety and wellbeing in housing as well as in the workplace.
Advocacy by The Stop Bullying Coalition of Massachusetts has already started an educational awareness campaign and has built partnerships with legislators leading to legislative action.
Jerry Halberstadt, Coordinator of the Stop Bullying Coalition, brought together a diverse group of individuals and groups to advocate for legislation to protect tenants of multifamily subsidized and public housing from bullying. They have partnered with legislators to pass groundbreaking legislation to create the first in the nation Commission on Bullying.
The Commission brought together key legislators, several state agencies, and a variety of stakeholders and several representatives of tenants. Halberstadt helped to lead the Commission research efforts to better understand the roots of bullying and how to prevent it, as well as the first survey of bullying in public and subsidized housing. The reports by the Commission will be the basis for targeted advocacy to work with our legislative partners for remedial legislation in the new legislative session in 2019.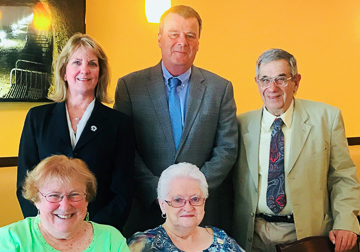 Stories of bullying in Big City
Unless someone lives in a multifamily residence, they cannot imagine the stress and suffering caused by bullying.
Although I have not been affected by the bullies that I know are here where I now live, I did have very bad experiences in a subsidized apartment building where I lived, and I am familiar with problems in several buildings in Big City.
Community room issues
One common problem in apartment buildings is that a small clique of mostly women hang out in the community room and gossip. In one building, the clique spends hours every day in the community room. They complain and gossip about tenants they dislike, and verbally trash the managers and maintenance workers. The clique members make up ugly names for some of the tenants, and use these names behind the backs of the victims.
In the community room at "Bad Manors," one man yells loudly at as many as five people at once so that they can't watch TV.
Bullying of people with disability
In "Sneer Hill Acres," the leader of that clique harassed an elderly woman who had bipolar disorder, causing the victim to be admitted to a psychiatric hospital.
In "Terror Terrace," the managers harassed a friend of mine who lives with disability. My friend had a huge bedbug infestation and had reported it to the management repeatedly. They accused her of imagining the bugs, and refused to eradicate them for her. My friend had to move out of these conditions. Then she hired a lawyer who sued on the grounds that she was discriminated against under the Americans With Disabilities Act. My friend won the lawsuit and collected thousands of dollars.
Another elderly and disabled woman whom I will call "Pat" (not her real name) lives across the hall from "Cal," an extremely aggressive bully in "Notahome," a congregate care building. The bully, "Cal," harasses at least four or five other people. He called one young woman in a wheelchair by the most ugly and insulting sexist word ever. Pat says this bully "gets in her face and screams insults in a very loud voice." "Sally," who also uses a wheelchair is terrified of Cal. Yet another woman, "Susan," says Cal threatened to slap her and knock her down. One woman is working on getting a restraining order against Cal for elder abuse.
Cal has a cute little Pomeranian that he abuses. He kicks the dog, strangles it, and hangs the dog up from the neck by its leash. He keeps the neighbors awake at night, yelling at his dog. The neighbors have been trying to get the dog removed from the bully's apartment, but for two weeks they have been unsuccessful in getting the dog rescued.
Another man in "Notahome" tried to break my friend's hand. In a previous apartment building, a woman bully hit her.
In "Pirate's Lair," in Big City, there is a young-looking elder person I'll call "Patricia;" she says, "I'm retarded." She is very sweet, and likes to sit in the community room to have company. There is a woman in the building who harasses and bullies her so much that the victim is afraid to come downstairs, and isolates herself in her own apartment. That same bully woman yells at anyone who moves into the apartment next door to her. I have known at least three of her neighbors, and each of them moved out of the building because of that woman's harassment. Yet the managers will not act against the bully, instead losing good tenants.
In "Lands' End," where I used to live, there was a mentally handicapped man who bullied most of the neighbors, including yelling at neighborhood boys walking by our building, watching me constantly, making strange noises as I came and went, banging on the walls when I went past his door on my way to my own place, and scaring my cat. When I reported the man's behavior towards me, the manager told me that he'd also harassed her when she first started her job. So she was aware of how he treated people. She gave him 30 days notice to move out if he did not stop bullying me, but when he didn't stop, she did not kick him out. Instead, she first told both of us we had to get mediation. I refused, since I know that mediation only works with people who are not sociopathic or serial bullies. Then the manager told that she would kick both of us out, if we didn't "work out our own problems."
Can tenants organize to prevent bullying?
People will ask, "Why don't the tenants get together to do something about the problems?" It isn't easy and it doesn't always work in the face of bullying and mobbing.
I organized a tenants union a few months after I moved into one building, "City of Hope," where I lived. The meetings were well attended, and I spent 40 hours a month writing a newsletter. I got a lot of compliments on the newsletter. One of the features of the newsletter was a rumor buster. But some of the people said I was spreading rumors. They couldn't understand that I was publishing rumors and then negating the rumors by giving the real facts that I had researched and checked carefully. The lead bully spread rumors about me, and got me deposed from both the leadership position—took it over herself—and the newsletter ended. Attendance fell off at the meetings, and the association disbanded.
People shot me down who had been enthusiastic about my work as an organizer/leader, replaced me with a poseur, and kicked me out. I never could understand how people could be so two-faced.
Managers and staff can be perpetrators
The apartment manager at "Pirate's Lair" bullied "Patricia," the developmentally disabled woman mentioned above, accusing her of doing things she had not done, and told her, "One more thing, and you are OUT!"
This manager is aggressive towards some people in the building, but not all. Such managers affect different people in different ways, choosing their victims carefully.
In one building, "Lost Valley," where I lived, the bullies left me alone. But they were very nasty people. Oh, but there was one serious problem—the manager. Like so many perpetrators, they acted like a sociopath. They hated us all, so I avoided them as much as possible. They even said in meetings that they "love animals, but don't like people." I try to pity them and not hate them. Sometimes I succeeded, other times I am eaten up with hatred for them. The owners never get rid of them! They worked there for over 10 years and no other staff members lasted longer than two and a half years.
Perpetrators, including managers, may seem to be mean, sociopathic people who have had excruciatingly hard lives, and are just lashing out at "life." That's why I am sometimes able to pity our managers, because I know they are miserable.
We need to advocate
I hope these examples of the pervasiveness of bullying in subsidized and Section 8 apartment buildings in Big City will lead to public advocacy for legislative solutions to protect people living with age or disability from bullying.
I urge readers of this article to contact their representatives and state senators and give them information on the bullying problems they are having.
We need to create a coalition to advocate for our rights and for legislation.
Self advocacy is very important. Every tenant needs to find safe ways to repeatedly speak up for their legal right to peaceful enjoyment of their apartment home. There is power in numbers, you are not alone, and if over time people in government authority get repeated complaints about landlords, you will change things. 

---
Resources
The Stop Bullying Coalition publishes a newsletter and a website with information and updates on advocacy and how to overcome bullying.
http://stopbullyingcoalition.org/
---
Photo credits
Edie Stephenson, Missouri housing advocate. Courtesy of Edie Stephenson
Urban Skyline from Harbor, Copyright 2018 Jerry Halberstadt.  Note: Not the Big City in this story.