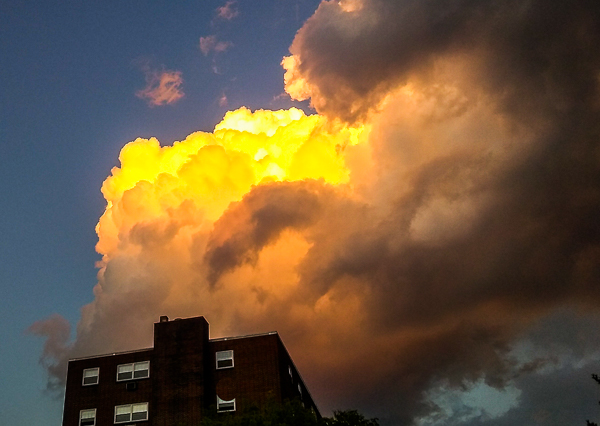 We, tenants who live in public and subsidized housing, seek legislation to prevent the weakening or loss of rights that arises when public housing is put into private hands and effective protection from bullying in public and subsidized housing.
Because federal, state, and local funding is insufficient to maintain the public housing stock, many legislators and housing administrators are enthusiastic about converting public housing to private ownership with subsidies for developers under the Rental Assistance Demonstration (RAD) program.
These public-private partnerships create uncertainty and fear among public housing tenants and warnings from tenants who live under subsidized landlords. And that concern is well-founded, according to a report by Molly Rockett in the Harvard Law Review.
"Affordable housing programs, built on public funds, too often abuse and humiliate tenants rather than protect and provide for them. Chronic underfunding and a neo-liberal obsession with oversurveilling and overpolicing tenants are toxic twin undercurrents in most of our federally subsidized programs. Decades of disinvestment coupled with punishing statutory schemes squeeze every drop of discretionary income out of tenants and create a shared experience of suffering by tenants across each of the many federally subsidized housing programs."

"As a result, most tenants receiving the benefit of federal subsidized housing are the victims of financial insecurity, privacy violations, poor living conditions, and an ever-present threat of eviction."—Molly Rockett, Private Property Managers, Unchecked: The Failures of Federal Compliance Oversight in Project-Based Section 8 Housing, 134 Harv. L. Rev. F. 286, Mar 20, 2021
Our experience is that in many public housing programs, similar problems are common. We must find a way to protect and ensure our basic rights in all types of multifamily and subsidized or public housing. We need accountability to assure that our rights are respected. A tenants bill of rights is of no value unless there is a system of justice and accountability.
At present, in housing owned by private landlords who receive subsidies, bullying and mobbing can go unchecked, since there is no way for tenants to enforce their rights since they cannot afford the costs of a civil action, and no agency has the authority, to or is willing to step in to protect them.
A tenant leader living in subsidized housing that had been converted from public noted she no longer has an address where she can complain. The same is true in most housing situations. Even in public housing, the system of justice and redress is not reliable.
Landlords of subsidized housing have very little accountability for how they treat or mistreat tenants. We have no way to hold accountable badly trained and poorly motivated management. Current legislation designed to mitigate bullying in housing would provide landlords with training, guidelines, and best practices as well as additional resources. However, it makes no provision for accountability for landlords while in effect granting them additional resources and greater power over tenants.
This worthwhile legislation is largely based on the work of the "Commission to Study Ways to Prevent Bullying of Tenants in Public and Subsidized Multi-Family Housing," enabled by Chapter 2 of the Resolves of 2016. The Commission was the fruit of collaboration between the Stop Bullying Coalition and our legislative partners, including Senator Joan Lovely, Representative Kevin Honan, and Representative Brad Hill, and I helped to draft the enabling legislation. As a commissioner appointed by Governor Baker, I helped to lead the research effort, including the first statewide survey of bullying and a comprehensive review of all existing remedies for bullying in housing, as well as a comparison of housing programs concerning bullying. When I considered that the formal report of the commission would not give appropriate weight to remedying the situation for tenants, I prepared a minority report. That report was improperly refused official status because the Chair of the Commission stated,
"We can't allow you to advocate for tenants."
That fiat was despite the clear mandate of the enabling legislation:
"Propose public policy recommendations and legislation necessary to protect tenants from harm and preserve their rights."
We have since continued striving to advance effective protection against bullying for tenants living in public and subsidized housing for the elderly and disabled, but to date the key remedy, to assure accountability for landlords, has not gotten out of committee on Beacon Hill. We are seeking to create a responsive ombuds office with teeth— enforcement and accountability. Ideally, the ombuds office would handle a broad range of problems, but even the limited area of bullying is a hard sell.
In contrast, legislation to establish "an Office of the Condominium Ombudsman, to be located for administrative purposes within the Office of the Attorney General," and funded by the Office of the Attorney General, has been advanced to the Ways and Means Committee of the Massachusetts House.
The problems of oversight are endemic in the housing system. Molly Rockett pointed out that tenants are vulnerable because there is no effective oversight over private property managers in project-based Section 8 housing.
"..The ultimate purpose of the [project-based Section 8 housing system] is to provide affordable housing to hundreds of thousands of low-income, and frequently elderly and disabled, tenants. These tenants, by virtue of their participation in the program, are especially vulnerable to abuses of power and violations of privacy and other rights by the private property managers hired by the private owners of Project-Based Section 8 housing developments."
Although HUD was originally responsible for oversight, that has been delegated to local agencies, and the resulting system is ineffective. That system, according to Molly Rocket, is so flawed as to defy remedy. The alternatives are to either have HUD take direct responsibility for oversight or to make a radical transformation of housing programs.
True transformation of Project-Based Section 8 housing would begin with the structure of the program itself, not merely the compliance system enforcing that structure. It would necessitate a reexamination of the surveillance and intrusion demanded of tenants in exchange for a safe, decent, affordable place to live.
Until we can achieve a new system that treats housing as a basic right, and we can provide decent, affordable housing for everyone in a context that respects the rights of all tenants, we must continue to patch the existing system. At present, landlords remain the primary enforcer of the rules of the community in their buildings.
I have studied several public and subsidized housing facilities, and there is significant variation in the ways that tenants, managers, and landlords interact. Some do a good job, others, not so much. In an approximation based on the survey of bullying, it appears that as many as a third of housing developments are the scene of mobbing and hostile environment harassment. There, the landlord fails to assure the safety of all tenants, and where targets of bullying have no recourse from an untenable situation.
What is most urgently needed today is an effective, transparent system that provides a hearing and relief for tenants and the potential for holding a landlord accountable. That solution is at hand if we can agree on a strong version of the ombuds office and then go ahead and pass and implement it to cover both subsidized and public housing.
We also need to have a tenants' bill of rights backed by a system of accountability, overseen by the ombuds office. We should include all multi-family residential facilities under a single oversight agency, to assure that all citizens have their rights respected. Why should there be different rights depending on the landlord's source of income? It is time for a radical transformation of housing programs based on a universal right to housing that retains all of our fundamental rights. 
---
Resources
Desmond, Matthew, Evicted: Poverty and Profit in the American City, Crown: New York, 2016
King, Shelby R, What if Vouchers Aren't the Answer? Shelterforce, February 18, 2022
Molly Rockett, Private Property Managers, Unchecked: The Failures of Federal Compliance Oversight in Project-Based Section 8 Housing, 134 Harv. L. Rev. F. 286, Mar 20, 2021