Testimony on Bullying Bills Before the Joint Committee on Housing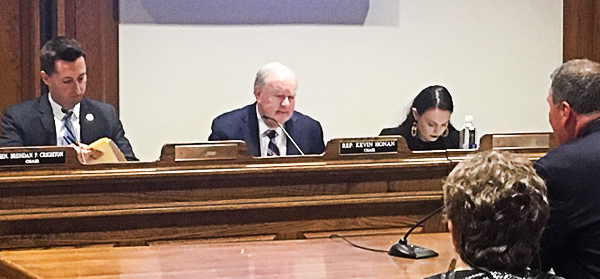 Testimony of Senator Joan B. Lovely
Chair Crighton, Chair Honan, and members of the Joint Committee, thank you for the opportunity to speak on S984 and S985, bills I filed to deal with the bullying of residents in public housing.
Mr. Chairman, I want to thank you for H1443, which is the companion bill to the first bill I'd like to speak about, Senate 984.
Like many of you, I hear more about housing issues than I do on any other topic.
The Commonwealth confronts a crisis of housing affordability that hampers the ability of our kids to stay in the communities where they grew up, of employees who look to find residences within reasonable commutes of their jobs, of people who search desperately for affordable housing, and of elderly and disabled residents who struggle to find places that they can pay for and that meet their particular needs.
Low-income, disabled and elderly individuals who do find suitable housing, oftentimes feel incredibly fortunate to have found anything at all.
This feeling makes these already vulnerable populations even more vulnerable to abuses related to bullying, which explains why I filed these two bills.
Before I briefly explain each in turn, I want to thank my constituent Jerry Halberstadt for his tireless advocacy and leadership on this issue.
Jerry served as a member of the Commonwealth's Commission on Bullying and has continued his passionate work to ensure that we pass anti-bullying legislation.
S984 seeks to protect the elderly and the disabled from bullying and cyber bullying alike.
This bill has three major provisions.
First, this bill directs several entities to develop and publicize ongoing trainings and compile resource lists that will help multifamily units combat bullying on their premises.

Second, the bill includes implementation and reporting requirements for managers and owners of these residences.

Third, this bill addresses bullying and the related problem of retaliation by requiring owners and managers to report instances of these abuses to the appropriate law-enforcement authorities.
I urge you to give this bill a favorable report.
I will now speak on S985, which addresses bullying in public housing.
S985 directs the Department of Housing and Community Development to create an ombuds position to assist public-housing residents who experience bullying.
The bill requires the ombuds to set up a hotline to deal with bullying, sets up reporting mechanisms for those who contact the hotline, and mandates that DHCD promulgate regulations related to these and other provisions in the bill.
I am available to answer your questions. Thank you for your consideration of these bills. 
---
Testimony of Representative Brad Hill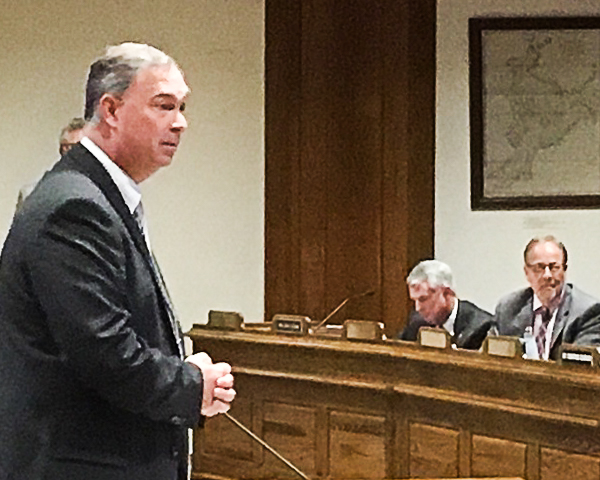 The issue of bullying in subsidized and public housing is very important. I am in support of H1443, S984, and S985. We have worked closely to set up a commission and thankful it was signed into law.  Now we have some recommendations we can work with to make housing more safe for the people we represent. I look forward to working to put something forward, possibly a big bill combining the ideas in those bills.
---
Testimony of Representative Thomas Walsh
I'm here to support S985. In a little while you will hear testimony from Jerry Halberstadt, he is a constituent of mine, and I'd just like to draw attention to the bill and to consider his point of view when he comes forward.
---
Testimony of Susan Bonner
My name is Susan Bonner and I am a board member of the Mass Union of Public Housing Tenants and the Legislative Committee Chair for 28 years. I have been a town elected commissioner on the Nahant Housing Authority for 24 years. I live in a senior development with 29 units of senior housing units.
I am here today to ask you to support bills that will help stop bullying in Public housing. Mass Board members voted unanimously to work to pass these bills and tenants attending Mass Union's last three Spring Conventions have voted unanimously for us to fight for this legislation to be passed. These two bills are S.984 and S.985 and we urge you to pass these bills.
S.985: the Ombuds bill is for protection and accountability, and would create a statewide tenant protective services ombuds program to prevent the bullying of tenants in subsidized and public housing for the elderly and disabled tenants.
S.984: is the administrative remedy bill, which is essentially the same as Chairman Honan's bill H.1443. These bills are complimentary and will address the needs of landlords, managers and staff, and tenants.
---
Testimony of Bonny Zeh
My name is Bonny Zeh. Since December, 2009, I've lived at Weston Manor, a federally subsidized medium rise, 80 apartment building, owned and operated by the Somerville Housing Authority. I've been the victim of mobbing—the most serious form of bullying—while living here. When bullies organize a group of people and encourage them to gang up and bully, that is mobbing. My experience is that the more you differ from the norms of the group, the greater the chance you will be bullied. In my case, I'm of a different social class, I'm disabled, and I've got a hidden physical disabilities. The bullies and their friends loiter by the main entrance of the building and bully. I wasn't the only person they mobbed. I'm the only person who had the courage to speak out. My building manager, Cathy Federico, ultimately did take this problem seriously and I am no longer being bullied.
I became an anti-bullying activist. I've worked with Jerry Halberstadt in forming the Stop Bullying Coalition. I'm responsible for creating a list of internet links about bullying in Senior Citizen / Persons with Disabilities residences. It consists of hundreds of links.
I had a friend, Louise, who is no longer with us, who said, "In buildings like this (senior residences), we have two forms of entertainment: watching TV and maliciously gossiping about our neighbors."
She's right: research shows that nearly all senior citizens residences have had or are having a problem with bullying. The most common form of bullying amongst seniors is social: taunting, rude gestures, malicious rumor mongering, and social exclusion (such as saving seats or telling someone that they can't attend a public event).
In my building, the tenants' association practices social exclusion. They sponsor bingo, but make it clear that it's only for people who already know how to play. The tenants' association sponsors gardening in the common areas outside our building, but has no garden club. The gardener is a friend of the tenants' association officers. No attempt is made to allow others to participate.
The usual advice given to victims of bullying does not work. I kept my mouth shut and did not provoke the loitering bullies. When they said something or made rude sounds, I assertively told the bullies to, "Stop Bullying Me". It only made matters worse.
From my research and experience, there are only two ways to stop bullying: all the bully's friends have to tell the bully to stop or else; OR someone with power over the bully has to order the bully to stop—and in housing, that is a building manager. In my case, the building manager made it clear that she would not tolerate them bullying me and got it stopped. The building manager needs support from his or her manager, because bullies and allies will complain.
The usual advice given to social workers in managing bullying is to identify the bullies, try to get them involved in activities outside the building and to provide mental health services to the bullies and their victims.
My experience is that, unless you fundamentally to change the culture of the building, this approach is largely ineffective. The only effective way stop bullying in housing is for management is to hold bullies accountable and to discourage loitering near high traffic areas (through uncomfortable seating and house rules).
We need an ombudsman. Bully victims should not have to rely on volunteers like me for advice. We need the professionalism an ombudsman brings. We need someone who can speak to, and educate building managers about how to effectively manage bullying. Bullying is a problem to be managed (akin to pest control), not a problem to be solved (akin to a leaky faucet). Those tasked with creating public policy need data; an ombudsman can do that.
---
Testimony of Pamela Goodwin
Thank you for this opportunity. These are my personal views and my experience.
I am a 71 year old grandmother of six children. Today, I am homeless.
Never did I dream when I sold my home and moved into public housing  I would fight for my rights, health and sanity.
I lived for five years at Upton Housing Authority, run by Department of Housing and Community Development (DHCD). At the end of July, 2018, I chose homelessness over elder abuse and retaliation.
I serve on two public housing committees, Mass Union of Public Housing Tenants (MUPHT), Public Housing Development Committee and  the Policy and Rental Assistance Committee under CHAPA. I was trained as a resident leader in Roxbury by the Mel King Institute and about every other month we attend a statewide resident meeting in person or via webinar. Assisting Jerry Halberstadt of the Stop Bullying Coalition, I am one of his consultants.  I also was a staff member working in group homes for both  impaired adults and at risk teens.   Having taught school for over 25 years, running my own educational consulting business,  I  then became  a certified nurse assistant (CNA).  Both of these professions make me a mandated reporter.
It seems that I may be blacklisted from housing in some areas.
[In her testimony, Goodwin alleged numerous inappropriate actions of the Upton Housing Authority, and details the many agencies where she sought relief, to no avail.]
After "fighting" for my rights and those of my friends who are disabled  for over 4 years.. I have only found 3 wins:
Biggest one :  Architectural Access Board ruled DHCD must take down two barricades on a ramp formerly used as sidewalk.  I was the sole complainant, not afraid to speak up.  My friends are forced onto stairs.
Steve, my dedicated advocate from Center for Independent Living out of Worcester. Steve was wheelchair bound and I was able to make the Community Room built in 1968 ADA compliant.
State Auditor  Christopher Thompson in Marlboro. He saw problems on the auditor's report and with the figuring of my rent.  We met for many hours.  He is short on manpower and funding to go again into Upton Housing Authority.  We residents know that Director's are over charging on rent often. 
Even if these important bills become laws… Who will actually enforce them?  Certainly not local police who keep telling the elderly to "Just get along."
For elder ( and disabled)  abuse---people seem to turn a blind eye.  If advocates, Elder services, Judges, "oversight agencies", housing Board Commissioners  don't get it… it is up to legislators to step in.
We are BEGGING you for help.
[We have published two reports on Pamela Goodwin's struggle for justice while living in Upton Public Housing. Please see them at:
Righteous Indignation Confronts Mobbing 
Ups and downs in tenant-management relations ]
---
Testimony of Sandra Green
Sandra Green is President of the tenant organization at the Cedar Gardens complex with 260 units in Natick.
I have been bullied from the day I started this. We set something up and the resident service coordinator comes in and takes over. I tell her, this is a tenant organization, this is a tenant sponsored activity. But some people come and think they can do anything in housing. And this is a problem all along. And this problem, I inherited, it has been there. We talk to the board and they just pacify it over. Because they don't want to listen to what people have to say. It's time to get out of the closet and we've got to do something.
---
Testimony of Robert Owen
Robert Owen testified that he and his husband live in a cooperative, where the members of the cooperative are also the managers and landlord. Owen says that he and his partner are bullied and mobbed by everyone else, but they have no remedy, and therefore seek legislation.
---
Testimony of Doreen Wade
Doreen was the subject of hateful racist harassment. She displayed the sign that was stuck on her door, "Nigger." She also received a note saying, "Don't want the niggers in (room number)." When the police were called, management told them it was a joke. Instead of addressing the problem, the management built up a negative dossier on Wade.
She said, "It is hard to admit you are being abused, admit to being weak and scared. Please pass all the bills on bullying."
---
Testimony of Lisa Marie Ditulio
My name is Lisa Marie Ditulio, and I live at the Blackstone apts., 33 Blossom Street Boston, Mass. 02114
Since signing my lease December 31st, 2012 until current April 29th, 2019, I have experienced BULLYING from day one.
For the past 6 1/2 years it has been hell of not knowing what Manager, (we had 3 in 5 yrs.) or resident will disrespect me, gossip about me, take my food out of the Community room refrigerator for no apparent reason BECAUSE THEY THINK NOTHING WILL HAPPEN TO THEM.
A manager refused a request and told me himself, he was being vindictive BECAUSE, I called his boss 'at the time' about not moving in the FIRST TIME because of the stains on the rugs.
Management has done nothing. The BULLY is still walking around causing problems for other residents. The police were in the building recently to talk to her. And after they left she laughed.
It UPSETS me, we/residents have no recourse, no one to turn to AFTER HOURS. A lot of these incidents happen AFTER HOURS! NO ONE is afraid of the Security Guard. Clearly we can't call the police unless there is bodily harm done to us!
WE HAVE NO ONE TO TURN TO.
I have called Elder services! NO HELP!
Coming here is my last resort. I LOVE where I live. Unfortunately bad behavior among the residents is acceptable to management! I WANT TO MOVE! My ulcers have flared up and I am in constant back pain.
Thank you for listening!
---
Testimony of Arlene Cover
I am 73 years old, a retired RN. I live in Cushing Residence in Hanover. We are getting opposition from management, and PMI, the landlord. There is no oversight, and many Issues. I have a voice and I'm not afraid to use it.
[Cover ask to display posters.]
POSTER:
Cushing Residence. Hanover. Bullying is alive and living here. intimidation. harassment. threats shoddy work. disrespect. unfair lease violations.
---
Testimony of Carol Leary
I used to know everyone. I worked for the City of Boston, I worked for the Commonwealth. I applied for Social Security, received it in 1985, and shortly thereafter moved in to an apartment on Pond Street in Jamaica Plain. One block from Jamaica Pond. Ideal, right? Well...
What do you do when the abuse is coming from management and from your lovely neighborhood custodian who is on the property. There is no manager on site, there is no oversight of any kind. When there is a custodian on site, it is his or her little kingdom, and  they pretty much rule precisely as they please. We've been lucky with some, and with some, extremely unlucky.
People are afraid of the custodian, people are afraid to go against the custodian.
The current custodian is a brute. She is infrequently on site, it is a dreadful situation.She has decided that people who don't have visible physical disabilities are not worthy to live there, those with mental disabilities do not deserve to live there,
If BHA doesn't do something, short of going to court there is nothing to do.
If there is an ombuds office, if there is an 800 number, and it is well-publicized, with a small dedicated staff who can take messages and go through them and refer them to the appropriate investigative service people....
How simple is that ?
Why isn't this already in place?
Thank you very much.
---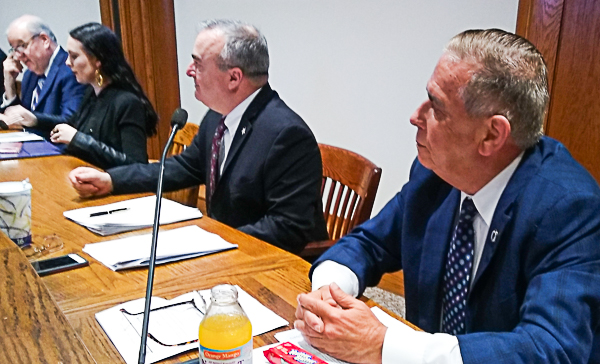 ---
Testimony of Jerry Halberstadt, Coordinator, Stop Bullying Coalition
Good day, Chairs Honan and Crighton, Vice Chairs Cyr and McGonagle, members of the panel, Senators and Representatives, Ladies and Gentlemen.
I am Jerry Halberstadt, the Coordinator of the Stop Bullying Coalition, and served as one of the members of the Commission on Bullying and on the board of the Center for Independent Living of the North Shore and Cape Ann..
I want to say something about my experience in advocacy.  I have relied on the cooperation and partnership of many individuals and organizations...always with a focus on bullying. And naturally we don't always agree but we are bringing to you our knowledge and our experience for you to work out what is the best solution. I have a sense of partnership with each of you which I learned from working with my senator, Joan Lovely. I was honored that she decided to treat me as a partner. It has been a privilege to work together with the legislators including Representatives Honan, Walsh, Silvia, and Chair Honan. I have enjoyed the support and good will of tenants, activists, and advocacy groups when I, at the suggestion of Representatives Honan and Hill, petitioned for the creation of the Commission on Bullying.
This support has grown as we continue to seek meaningful, effective legislation based in part on my service as commissioner and on the minority report that I submitted to the legislature. Although the commission denied an official status to that document, the report speaks for itself and for the rights of tenants and is solidly based on research and expert testimony.  Our experience in petitioning for relief through legislation and the support and encouragement of legislators demonstrates that we still have a healthy democracy alive in this Commonwealth. Thank you.
The bill to create an ombuds office, S985
Bullying deprives us of our human and civil rights. We experience isolation, exclusion, rejection, malicious gossip, emotional abuse, and even violence. Our lives are consumed by conflict and stress, causing both emotional and physical illness. We live in fear of unfair eviction and the peril of homelessness. Bullying creates a toxic social setting that can reach the level of mobbing and create a hostile environment.
Today, victims of bullying have no hope because we have no protection, no remedy, and no justice. Tomorrow, you, our legislators can give us hope and restore our rights. Senator Lovely's bill, S985—the ombuds bill—will ensure the 92,000 elderly and persons with disability who live in public and subsidized housing of their right to peaceful enjoyment.
In a statewide survey of bullying in public and subsidized housing, I found that almost half of the respondents had been bullied, most victims were afraid of retaliation, and very few could find relief. Only 30% lived in a bully-free environment.
An independent statewide protective service ombuds office is the essential basis and foundation for all remedial programs, because constructive change can only happen in the absence of fear and a hostile environment. All the conventional solutions are bound to fail against a hostile environment.
When the ombuds office finds a situation of hostile environment, the Attorney General can use existing law to protect the rights of victims and hold the landlord accountable.

The Attorney General asserts that "all tenants have a right to be free from harassment and intimidation," and "landlords have a legal duty to assure peaceful enjoyment to all tenants. It is unlawful for landlords or other housing providers to allow harassment or intimidation by one tenant against another tenant." Further, "hostile environment harassment refers to unwelcome conduct that is sufficiently severe or pervasive to interfere with a person's ability to...use and enjoy housing (including related facilities and services)."
Brian Costello, the Executive Director of the Watertown Housing Authority and President of MassNAHRO, said
"The landlord should be accountable for their primary purpose, which is quiet and peaceful enjoyment of the building. If residents feel their needs are not being met, then they should be able to reach out to a third party."
We depend on you to advance and develop S985 into a fair and effective law during this session and protect us, the tenants from bullying—if not now, when?
The bill for administrative remedies, S984/H1443
As the only tenant to serve on the Commission on Bullying, I took to heart the charge of the legislature: "...to propose public policy recommendations and legislation to protect tenants from harm and preserve their rights."
We support both bills of Senator Lovely—S985—the ombuds bill— for protection and accountability and S984—the administrative remedy bill, which is the same as Rep Honan's bill H1443—to provide training, guidelines, and resources.

These two bills are complementary and together begin to address the needs of landlords, managers and staff, and tenants.
Those of us who live as residents in public and subsidized housing have a unique perspective on programs designed to help us. S984 is essentially intended to improve the administration of housing programs. But there is no enforcement mechanism, no oversight, nor is there a method for assuring change where the landlord is not fully prepared to adopt and implement these proposals. Alone, S984 will not assure tenants of protection from harm or preserve their rights.
In my service as commissioner, I did extensive research seeking to understand the differences between a healthy community and a toxic community with hostile environment.
The most salient difference was the policy and practice of the landlord and their agents, including management, staff, and service coordinators. Under institutional mobbing or hostile environment where the landlord does not act to prevent bullying—tenants have no protection from bullying and retaliation. I have observed that many interventions fail in such conditions.
Based on the findings of the Commission on Bullying, including research on the dynamics of mobbing by Janice Harper, Ph.D. and others, as well as my own observations—we conclude that remedies such as those proposed under S984—the administrative remedy bill—are unlikely to reach their full potential, unless there are protections such as the ombuds bill.
Tomorrow, with the oversight, protection, and accountability proposed by S985—the ombuds bill—the fear and retaliation will be eliminated and such intervention programs as proposed by S984 can be effective to build a peaceful community.
We rely on the wisdom, experience, and good will of the committee to consider how best to protect us from harm and assure our rights.
Testimony on S791—Bill of Senator Diana DiZoglio to create a task force on safety & welfare
To the Joint Committee on Housing
I am Jerry Halberstadt, the Coordinator of the Stop Bullying Coalition.
We strongly support the creation of a joint task force on the safety and welfare of elderly and disabled persons residing in public housing as proposed in S791 by Senator Diana DiZoglio.

This task force will bring together experts in mental health and the administration of public housing to develop best practices to ensure the safety and welfare of elderly and disabled persons residing in public housing, including investigating efforts to maximize overall facility and individual apartment safety and security.
We recommend that the scope be broadened to cover subsidized housing; the problems are similar. This task force will complement the findings of the Commission on Bullying and can lead to legislative and administrative changes that can complement the goals of the bills on bullying now before the committee.

The intersection of mental health and bullying can create significant pain and injustice. Bullying labels and targets people for unfair treatment to benefit the perpetrator. The label is often chosen to justify harming, excluding, or winning against the target, or it may be based on a prejudice against a category of person. Given the cultural attitudes towards mental illness, a real or imagined mental health condition can be used to target.
MORE: For the complete testimony, please go to Testimony on S791 http://stopbullyingcoalition.org/taskforce
---
Documents Supporting  the Testimony of Jerry Halberstadt
Attorney General Advisory: All Tenants Have a Right to Be Free from Harassment and Intimidation
https://tinyurl.com/yyrjkzz
https://www.mass.gov/files/documents/2018/04/11/Advisory%20on%20Harassm…
Stop Bullying Coalition, Stop Bullying and Build Safe Community for Elderly & Disabled Tenants in Public and Subsidized Housing
Harper, Janice, Bullying and Mobbing in Group Settings, Statement presented to the Massachusetts Commission on Bullying, August 7, 2017. http://stopbullyingcoalition.org/harper-mobbing
S.985, An Act relative to bullying in public housing, Joan B. Lovely

Commission to Study Ways to Prevent Bullying of Tenants in Public and Subsidized Multi-Family Housing, pursuant to Chapter 2 of the Resolves of 2016

Final Report of the Commission to Study Ways to Prevent Bullying of Tenants in Public and Subsidized Multi-Family Housing, (Boston: Commonwealth of Massachusetts), 2017.

Jerry Halberstadt, (Commissioner's Minority Report to the Legislature) To Stop Bullying: Legislative Remedies to Protect Elderly and Persons With Disabilities in Subsidized and Public Housing. A Report of the Stop Bullying Coalition, (Peabody: Togethering Press, 2018). Available on request in PDF format at no charge.
FR–5248–F–02 Quid Pro Quo and Hostile Environment Harassment and Liability for Discriminatory Housing Practices Under the Fair Housing Act, Final Rule published in the Federal Register on September 14, 2016, CFR Citation: 24 CFR 100, p. 63075
Extensive articles and resources at http://StopBullyingCoalition.org
---
Acknowledgements
Our advocacy relies on the experience of leaders in the disability and housing communities, including: Mary Margaret Moore, former Executive Director of the Independent Living Center of  the North Shore and Cape Ann; Susan Bonner, Legislative Chair of the Mass Union of Public Housing Tenants; and tenants in subsidized and public housing all over the Commonwealth who seek their rights, including Lynn Costello; Margaret, the woman evicted in retaliation for her advocacy for tenants living with disability who testified before this Committee while homeless; and Pamela Goodwin, now homeless after fleeing the hostile environment of Upton Public Housing, where she had striven for the rights of tenants. Pamela Goodwin has worked on behalf of her fellow residents in Upton, is an effective advocate for our rights, and has made significant contributions to the research of the Commission on Bullying.
---
Additional testimony on the bill for administrative remedies, S984/H1443
Testimony of Robin Krawczyk
Robin Krawczyk is a pyschiatric social worker and change specialist who served on the Commission on Bullying. She provides workshops and training on bullying; the work is supported by the Department of Public Health and the Executive Office of Elder Affairs. She testified that,
The response of the target to bullying is to withdraw and isolate themselves from social settings and experience depression and experience elevated suicide and depression rates.
Management, staff, and tenants need support, education, training on how to reduce this behavior and why this is important. Most people do nothing because they don't know what to do and fear retaliation.
Our model is to train everyone in the organization.
I am the only person in Massachusetts that does this, I am spread too thin. The training needs to be done in many languages. We need research, evidence based practice, to educate staff, and we need a reporting system.
Testimony of Michael Kane
Michael Kane is the Executive Director of the Mass Alliance of HUD Tenants and was a member of the Commission on Bullying.
Kane explained that the bill S984/H1443 was designed to follow the framework of the bill on school bullying, translating that bill to the similar enclosed environment of housing. Kane now is prepared to see S985 endorsed by the Joint Committee on Housing.
---
---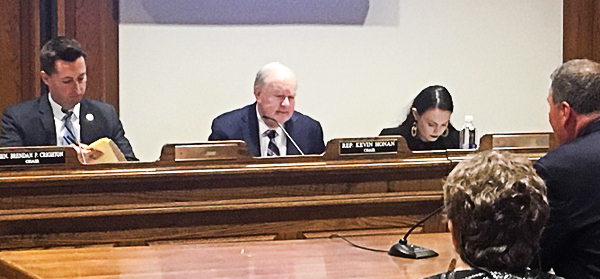 ---
Statements Supporting S985
Mass Union of Public Housing
On April 13, 2019, at the annual convention of Mass Union tenant leaders, legislative Chair Susan Bonner reported on the Mass Union support for S985, the bill to create an independent statewide ombuds office of protective services. She asked the over 120 leaders in the hall if they approved of and supported our work to pass this bill. The response was a unanimous "Yes."
Comments of tenant leaders
At that conference, several tenant leaders were asked about bullying in their communities. Here are some of their comments.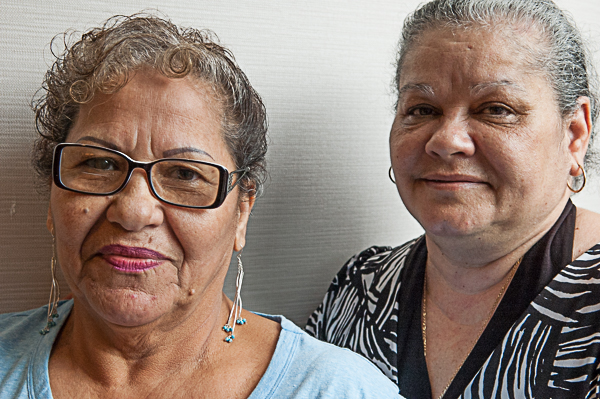 Mildred Valentine-Soarez & Nicola Richardson, Chelsea
Nicola: A couple of old ladies and one gentleman create a problem—they like to take over and they bully the Hispanic people in the building. It is nerve-wracking to me and I don't like it at all. They say, "It's a Puerto Rican building, a spic building."
Mildred: They don't like that we speak Spanish and they try to bully us into submission and make us be quiet—I won't be. They disrupt the meetings—they yell, scream, and swear and take over the meeting. I either have to adjourn the meeting, or eject them, or call the police. Management does nothing. Nothing is done so we have to handle it ourselves.
Michelle McNickles, St Botolph, Boston Housing Authority Resident Advisory Board, Task Force.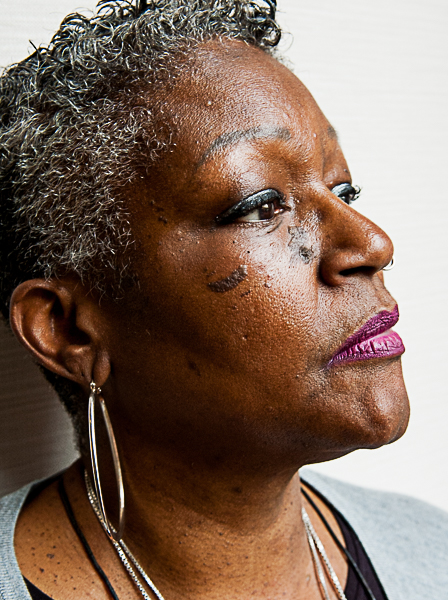 When I moved into housing 8 years ago, I was surprised by bullying among seniors because we rely on each other. Some people who have been in public housing for 15-20 years take it for granted that they can run things, but they don't come to the meetings, they don't help out.
We've had people pass away, and because they didn't interact with others, they weren't found for a long time. I find that devastating. No one should die alone. None of us should bully each other, because being seniors, we need each other. We need to check on each other to make sure that we're eating, to make sure we're alive. Some of us have formed groups to help each other eat. Some have arthritis or other limitations so we all check and do that for each other. I'd like to see more of that instead of forming groups to be against each other.
The BHA management is sometimes effective, sometimes their hands are tied. Police have to be cautious not to violate rights of a disabled person, even after he has violated the rights of others. The man who assaulted me with his wheelchair talks about how he knows all the important people, but that's like saying he is going to get a pass, and that's not acceptable. Every tenant has the same equal rights. He may have a problem, anger problems, help is available but he rejects help.
We don't talk about the bullying among adults. But if we don't talk about it and acknowledge that they are there, nothing happens. These are habits that can be broken. The ombuds office legislation is the beginning of where we want to go. We have to acknowledge the problem, and this law is just the beginning. I hope it will go nationwide.
---
Dave Underhill, Fall River, board member of Fall River Housing and board member of Mass Union.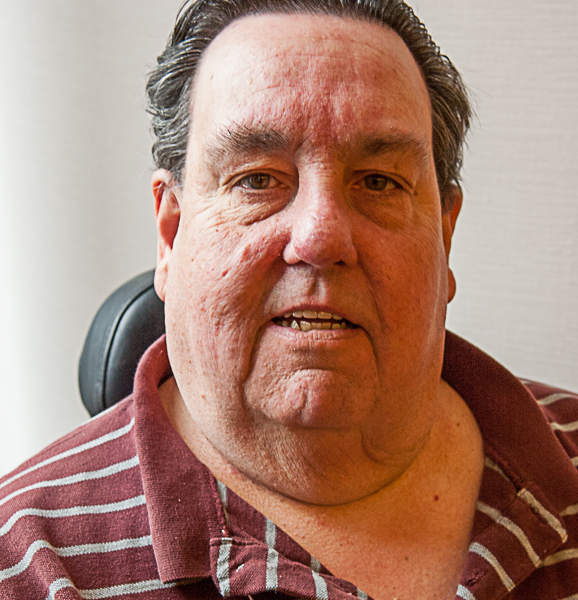 Cliques form in any large group and can be aggressive, they bully and take over areas, they put some of residents in fear of going about their daily affairs. Administration and tenants are trying, it is a work in progress. More people ae reporting incidents to management without fear of retaliation. When Mass Union started working on legislation, that was the beginning for us in Fall River. We always bring it up in the community gatherings, we urge people to report bullying, and we urge our representatives to be aware.
---
Testimony of a woman living with MS in Wellesley Hills
Good morning. I was hoping to get this to you before the meeting of the Commission this morning.
My name is [Anonymous]. I am 56 years old. I have had MS for 30 years and am disabled.
Today I would like to inform you of my experience with bullying in hopes that you will vote in favor of this very serious issue.
I moved in Wellesley Housing 10+ years ago. I can remember the exact date because I've been bullied since that day - needless to say, it's been a long 10+ years.
A few of my experiences of bullying as a tenant of WHA include the stealing of clothes that are in washing machine as well as adding their clothes to my washload and taking clothes out of the dryer with time still left so they can dry their own clothes without paying and putting my laundry back in dryer.
There is also issues with our outgoing mail constantly being sifted through and the hiding of packages that are too small for the mailbox, which results in unneeded stress. 
My rights have been infringed upon in one way or another since I moved in. I have been consistently ignored by WHA Management as well as the victim of many broken promises of a resolution.
We must do all we can to STOP THE BULLYING!!
June Fleischmann hit the nail on the head when she stated "The victim fears for his very existence, fears leaving his apartment, and waits, yearning for freedom."
Please vote YES for Bill S985 and help me get my freedom back.
Some of these situations are extremely dangerous with the potential of catastrophic outcomes.
Jerry Halberstadt also voiced a very important & vital point stating that "until a Landlord takes care to prevent bullying, it is simply too dangerous & futile for targets of bullying to stand up for their rights." Standing up to these bullies only enrages them more.
 I live this nightmare everyday and I strongly feel it's about time that victims of bullying have someone they can turn to and expect results.
---
Testimony of a woman living with chemical sensitivities
My name is Patricia and I am supporting two Bill's today: S984 & S985. I have lived in Subsidized Housing since May 2015. This housing is [about 10 miles from Boston] and is privately owned and run by a Property Management Co. Things were great until I complained about newly installed very strong air refresher in hallways on Sept. 27, 2016.
I explained to Management & the Resident who was refilling them that odor was entering  my apartment and making me ill.The resident got furious and the harassment began and continues till today.
Management shows no interest in seriousness of this bullying or my lung issues and what chemicals are deliberately being used to target me. This has given the bullies more power. I have Chemical Sensitivities, COPD, and I'm 2 years free of Lung Cancer.  For 2 1/2 years I have gone to Sr. Manager about all this with no help.
If I had an  Omsbud and these two Bills to back me up, I probably wouldn't feel so helpless and scared right now. Please pass these bills for all the people in need of support in vulnerable situations.
---
Testimony of a woman in a small public housing facility
I have lived at this subsidized [public] housing for seniors and people with disabilities for five years, and have had 4 major surgeries, one life threatening with complications so that I had to be rushed to emergency several times.   During all this time, I have been  mobbed over things like parking and gardening, and being an outsider, with the bullies often being buddies with managers, most of whom, glad to say, have since resigned overnight. 
I am 4'8" and 70 years old, and my main bullies are over a foot taller and some 50 pounds heavier than I am. I have been verbally, emotionally, and physically harmed. We do have new managers on board whom I feel are serious about weeding out bullying. Non the less, I thank God that I am so lucky as to be finally moving out, as I am not the first one this has happened to, and many people are just afraid to speak up, even after they have moved.
I would like to say that had there been an ombuds office in effect for me, I could have been spared so much anguish and stress, and could have recuperated in peace. Me and many other targets of mobbing included.
In particular, I would like to address the topic of perpetrators going to court to file false harassment prevention orders against innocent folks as a method of harassment, and accuse the victims of the very things they are doing to them.
An ombuds office could have prevented this with a proper investigation. These bullies are so used to lying, they lie with such conviction, that they  freak out the target themselves who is used to stating the facts and who's never experienced anything like this before. The one who files the initial accusations in court, the plaintiff, even if those accusations are false, (which suits the bullies' aggressive, manipulative tactics,) stands to hold the stronger end of the stick before the judge. Some judges, incredibly, expect the victims to cross examine their abusers that they are terrified of. Without a lawyer, the victim is often not able to effectively stand up to the bully's lies in court, and the bully gets a harassment prevention order against the victim! What an aberration of justice. Then the victim gets further mobbed and ostracized.
So I ask, if not lawyers for seniors, and people with disabilities, to stand up to this kind of abuse of the system, then at least give us an ombuds office to help root out bullying in housing for seniors and people with disabilities. Thank you
---
Testimony of Lynn Costello, Tenant & Activist in Lowell
My name is Lynn Costello and I live in a public housing unit in Lowell where there are almost five hundred people.  The management here either expects tenants to call the cops every time there is a problem or to solve it between themselves.  The tenants do not want to call the cops or get their neighbors "in trouble" or "kicked out;" they just want the problems they're having with other people resolved in a peaceable manner.

There are people in our buildings who deal in drugs, there are people who scream and yell until three in the morning several nights a week and keep other tenants awake, and as many other people have mentioned, the malicious gossip is constant.

Someone is always fighting with someone else and trying to involve others, persuading people to take sides.  People also loiter outside the building and make the front of the building a stage for bullying. 

Finally, people are constantly slamming the doors in our hallways, including maintenance and one woman who does it as a means of bullying, of annoying people when she knows it bothers them. 

I have been working with Jerry Halberstadt on these issues and he has been a wellspring of information and a great encouragement.  He really knows what he's talking about and has worked tirelessly to see that people get the help they need. 

He encouraged me and my social worker to get a meeting going in Lowell and I hope to see that through shortly. 

[This "meeting" promises to be a community-wide forum where bullying in a number of institutional settings, including housing, will be considered. Lynn's initiative has already engaged with the Lowell Housing Authority and other agencies. ---JH]

Please pass this needed legislation.  People need relief and protection from bullying of all sorts.