Citizens support creation of legislative commission on bullying, S709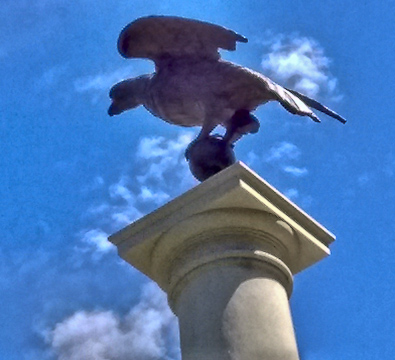 Testimony by several citizens on behalf of S709 prepared for the July 14, 2015 hearing before the Joint Committee on Housing.
TESTIMONY OF JERRY HALBERSTADT IN SUPPORT OF S709
FOR THE July 14TH 2015 HEARING BEFORE THE JOINT COMMITTEE ON HOUSING
Good morning Chairwoman Forry, Chairman Honan, members of the Joint Committee, Senators, Representatives, colleagues, and friends. I thank Senator Lovely, Representatves Brad Hill and Leah Cole and many others on Beacon Hill and in the community—some are here to witness and testify—for their efforts to solve the problem of bullying in subsidized housing.
I am Jerome Halberstadt, 79 years old—the new 39—and live with disabilities. I testify as the coordinator of the Stop Bullying Coalition. I am a member of the board of directors of the Independent Living Center of the North Shore and Cape Ann. I have applied my training in anthropology and my experience of living in subsidized housing for more than seven years to combat, observe, and understand bullying.
S709 will create a commission and process that will bring together all stakeholders to work with legislators, administrators, experts, and resident advocates to develop ideas and programs for preventing bullying.
IMPACT OF BULLYING
As a resident in subsidized housing for over seven years, I can confirm that bullying is a plague that creates a toxic environment, depriving us of the "peaceful enjoyment," security, and psychological safety that we deserve in our home.
Bullying deprives us of our human and civil rights. We experience isolation, exclusion, rejection, malicious gossip, emotional abuse, and even violence. Our lives are consumed by conflict and stress, causing both emotional and physical illness. We live in fear of unfair eviction and the peril of homelessness. Bullying prevents a healthy community life; it is harmful to managers, staff, and visitors, as well as residents.
NO RELIEF IS AVAILABLE
Today, our laws, social service agencies, and accountability systems do not adequately protect all. When we cry out, no one listens, we have no relief.
POLITY AND COMMUNITY
In the absence of a polity—an agreed set of rules, procedures, and customs for living together and resolving disputes—bullying tends to emerge and spread like an infection spreads in the absence of public health measures.
WHERE BULLYING THRIVES
Bullying by an individual or a group is aggressive behavior used to gain control by inflicting psychological pain, by demeaning, shunning, and "getting rid of" targeted persons.
Institutional bullying happens when there is no recognition of bullying and no effort to stop it by management or residents.
Mobbing is a reign of terror, when landlord and management join with residents to bully victims as a means of control.
But some facilities are free of bullying, and some turn from mobbing to become bully-free. Landlord, management, and residents work together to stop bullying and build a healthy community. We can learn from their example.
The dynamics of relationships in a community or facility are more important in determining how bullying and mobbing develop and spread than personal relations or psychological factors. The experts suggest we think "bad barrel" instead of "bad apple."
HOW TO PROVIDE RELIEF
Resolving the complex situation of bullying in subsidized housing requires engaging all the members of the community, including residents.
I urge you to report S709 favorably so that together we can begin the work of remedying and preventing bullying and creating a path to positive change.
Respectfully submitted
Jerry Halberstadt
Coordinator
Stop Bullying Coalition
POB 41
Peabody MA 01960-0841
StopBullyingCoalition.org
TESTIMONY OF MARY MARGARET MOORE, EXECUTIVE DIRECTOR, ILCNSCA IN SUPPORT OF S709
FOR THE July 14TH 2015 HEARING BEFORE THE JOINT COMMITTEE ON HOUSING
As the executive director of the regional disability rights and services agency for the North Shore and Cape Ann that is consumer controlled and meets the federal standards and assurances of a center for independent living, I urge you to address the continuous and systematic bullying and abuse that occurs in subsidized and non subsidized housing against those of us living with all types of disabilities of all ages and those of us who are seniors.
As you are well aware civil rights and human rights for those of us living with disabilities is still in progress, despite the upcoming 25th Anniversary on July 26 2015 of the Americans with Disability Act. Verbal abuse, gossiping, exclusion, ignoring, rejection....daily receipt of these behaviors because one needs assistance or is perceived to be 'less than' occurs on the North Shore and Cape Ann in many housing situations, yet the responses are in line with current culturally endorsed and defined values of stigmatizing and controlling and just being mean to those of us who have functional needs for long term services and supports.
The Independent Living Center of the North Shore and Cape Ann, Inc would like to work with whatever Commission you establish to address this issue of bullying, as it must be stopped.
You have an opportunity to begin the process for the Commonwealth to review strategies nationally and internationally that have been successful, and to develop Commonwealth of MA plans for insuring inclusion, safety, and engagement of all citizens, including all living with disabilities of all types and all ages. At least we must all be safe in our homes.
Thank you.
Mary Margaret Moore
Executive Director
Independent Living Center of the North Shore and Cape Ann
27 Congress Street, Suite 107, Salem, MA 01970
TESTIMONY OF ATTLEBORO COUNCIL ON HUMAN RIGHTS IN SUPPORT OF S709
FOR THE July 14TH 2015 HEARING BEFORE THE JOINT COMMITTEE ON HOUSING
CITY OF ATTLEBORO, MASSACHUSETTS
COUNCIL ON HUMAN RIGHTS
GOVERNMENT CENTER
77 PARK STREET
ATTLEBORO, MASSACHUSETTS 02703
PHONE 508-223-3333X3221
TO: Jerry Halberstadt
RE: Bill S. 709
We, the members of the City of Attleboro Council on Human Rights are in full support of Bill S. 709.
The Attleboro Council on Human Rights has spent 3 years calling attention to Bullying in the Adult Community. We have hosted 2 events: A Community Response to Bullying and Cyberbullying.
Our first event included a panel discussion and a break-up into smaller groups to hear, discuss and direct bullying complaints to various specific agencies. The most heart wrenching and the majority of bullying complaints were from residents of public and subsidized residences. What was even more alarming was the failure of written documentation and reporting due to fear of reprisals or fear of losing housing accommodations.
One pro-active suggestion was to have Anti-Bullying language included in the housing leases and contracts with concrete remedial response to those guilty of the bullying.
The formation of a commission is a good start. What is even better is a short time frame to affect policy and directives and put all housing residences on notice that bullying will no longer be tolerated!
It is time to put an end to bullying everywhere!
Sincerely,
THE ATTLEBORO COUNCIL ON HUMAN RIGHTS
Merrill Falk, Chairman
Lynda M. Thomas-LeGay, Secretary
TESTIMONY OF JONATHAN GALE IN SUPPORT OF S709
FOR THE July 14TH 2015 HEARING BEFORE THE JOINT COMMITTEE ON HOUSING
My name is Jonathan Gale, I live at 84 Pequit Street in Canton, Massachusetts. I am here before you today because I want to briefly tell you my story and why I strongly support S709 so that you will, I hope, have a better understanding of the violence and bullying those of us with disabilities can face when we live in public housing.
I first want to state clearly, that most of us who live in public housing are not doing so by choice, but out of necessity. Most of us are on fixed incomes either because of our disability, our age, or because we cannot find work. Public housing is not the preferred place to live, I can assure you all of that.
My short stories:
My son was in the military and did (4) tours of duty in the Middle East serving his country. Shortly after he returned home, his wife died and left him to raise two infants on his own. My son has PTSD, Post-Traumatic Stress Disorder and TBI, Traumatic Brain Injury, and was therefore unable to care for his children.
My wife and I had just given up our home when we were without warning asked to take guardianship of the children by the court. The trauma team working with the children suggested that we not move the children, and this meant moving into their home which is managed by the Canton Housing Authority.
I am totally blind, and living in public housing on my own, as the mold and other chemical toxins make it impossible for my wife to live with me and the children.
Unfortunately, living in public housing often means living in an environment full of drugs, alcohool, and violence. This also means, that for me as a blind person, I must always be on my guard. My grandchildren cannot safely play in the neighborhood because they are not only bullied by other children, but by parents who are drunk, or high. These adults often scream profanity at the children just trying to play and have a good time. They threaten the children, and in some cases they have been known to hit not only their own children, but the children of their neighbors. The kids and I live in a small duplex, and often the kids do not even want to go in the house because of the screaming and fighting that goes on next door. We go to sleep hearing yelling and screaming, and we wake up to the same. Is this any way for families to have to live?
We and others have called the police, and we have called the housing authority, and while that sounds like the right thing to do, nothing has changed.
Why has nothing changed you might ask? Well, it is really very simple:
The staff of the housing authority are not trained on how to react, or what to do when they get calls like mine, and they do get a lot of calls from other angry often threatened neighbors. The management team states that they do not have the tools and resources to train their staff on how to properly handle bullying and violence calls and reports. As for the police, their response is often too late, or occasionally not at all. While some of the officers do care, others have told residents to stop calling the police because there is nothing they can do if the housing authority won't work with them. Often, the police officers do not even take or make a report, they simply close out the call and move on. According to the housing authority, they have asked the police department for reports, but they never get any.
I am asking you to strongly support S709 because as a blind father raising his two grandchildren, I am often afraid for not only my safety, but especially their safety.
There is a major need for our housing authorities, our police departments, and the courts all to have the tools and laws necessary to make a safe home and a safe neighborhood a priority, even if we live in public housing. I have to rely on neighbors who I trust to watch my children play outside, not because I am totally blind, but because of the neighbors who deliberately harass, taunt, tease, threaten, and all around bully those of us who just want to live peacefully in our communities.
It is my hope, that the establishment of a commission as S709 suggests will be the beginning of the solution to making those of us who live in public housing feel as secure in our homes as you committee members feel in yours.
Respectfully submitted:
Jonathan Gale
Associate Coordinator
Stop Bullying Coalition
TESTIMONY OF JANICE FROMAGE IN SUPPORT OF S709
FOR THE July 14TH 2015 HEARING BEFORE THE JOINT COMMITTEE ON HOUSING
I, Janice Fromage, now 80 years old, having lived in Bleak House for 9 years, [was] then able to escape the carnage to live in peace.
After the building grab a few years ago by Charitable Landlords, things became worse. Without management to keep law and order in the building, tenants took their chance to take over that role. Subsequently it was my turn [to suffer] gross abuse, emotional and verbal abuse, a whispering campaignὌto the point that I had to go to the police, management, and then the court system [against X, a male tenant].
I got a restraining order for a year after appearing in court against [X, ], the male tenant. The bully group consisting of 3 major players and some hangers on bought bottles of alcohol for [X], putting his and my life in danger and agony.
Obviously there is no oversight. What is needed is a law to have aging people live in peace for their remaining years, without bullying and mobbing. Since management of these places are not able or willing to take responsibillity to keep peace, there is war.
Since I now live in Heavenly Towers, where there is peace and tranquility, I can see [that] what is needed is good management. Since there is no physical presence of management in Bleak House and here in Heavenly Towers there is management available 24 hours a day. The manager is strict and serious about her role. She has monthly meetings with all of the residents and takes care of all the problems that are presented to her.
Please pass S709.
Fromage (an alias) lives in the district of Senator Lovely and Leah Cole. I have transcribed her handwritten draft and made slight edits marked by [] for clarity. All the names of persons and places are aliases in order to protect the identity of "Janice Fromage" who fears retaliation by Charitable Landlords management.
/Jerry Halberstadt, July 5, 2015
TESTIMONY OF "JACK SPEAKER" IN SUPPORT OF S709
FOR THE July 14TH 2015 HEARING BEFORE THE JOINT COMMITTEE ON HOUSING
July 10, 2015
Jack Speaker (alias)
10 Truth Lane
Serendipity, MA 00000
Joint Committee on Housing
24 Beacon St
Boston, MA 02133
Dear Committee Members,
I write in support of S709, Resolve creating a commission to study ways to prevent bullying of tenants in public and subsidized multi-family housing.
I support S709 because I have been the victim of bullying and fully understand the systemic abuses related to being elderly and economically challenged due to a long term illness in our family. This comes from personal knowledge as I was forced to use the housing court to get relief from an event that impacted my physical health and required my wife to seek the services of mental health professionals. The cause was the policies and procedures of the Department of Housing and Community Development (DHCD), the Topsfield Housing Authority board members, and a revolving door of temporary executive directors hired without the necessary skill set or training to understand the complexity of the position.
This "the top down" dysfunction fosters a practice of wolf pack bullying on new tenants or those with disabilities who are too weak to defend themselves. It is similar to the behavior found in correctional institutions and large public housing facilities because the management is unable to fulfill the terms of the lease and finds it more convenient to allow the wolf pack method for behavior modification.
The reasons are certainly systemic. The elderly housing units are over forty years old. Most units would not receive an occupancy permit from the local health department in the conventional market. Repairs and replacement happen only as a last resort or when a legal challenge is brought forward. The "nuisance" clause and the implied right to quiet enjoyment in the state lease are impossible to fulfil. This sets the stage for turning the proverbial "blind eye" to certain practices by what some call "tenant gangs".
Unfortunately, in many cases, the police see the problem as amusing; elderly people threatening their neighbors. I once heard a public official say, "the Q-tips are at it again".
Bullying is a tool of management that is either overtly or covertly used on a conscious or subconscious level. It is one way to maintain some order. If there were a ZERO tolerance to bullying most "bullies" would simply stop or be evicted. Bullies by nature are cowards. But, the statutes and regulations are so nebulous the weakest of the herd is culled where the stronger survive.
I don't think this was the intent when elderly housing was first envisioned.
I know for a fact that many older residents living alone avoid social contact due to a past bullying event. This is the worst condition an older person in their seventies or eighties should be forced to endure.
This happens because most residents of elderly housing cannot afford an attorney. But, every time an attorney is brought into the mix, the DHCD mitigates the legal action by complying with the request as a more economical way of dealing with problems. As they say, it is cheaper to settle than deal with the actual problem.
I know there is a danger to anyone who complains and those "complainers "can be reprimanded in many subtle ways. One is the threat of eviction. Uncharacteristically, I have decided to use an alias in this letter but I am willing to meet in person to discuss any of these issues.
Of course, the ideal solution would be your support to champion the rehabilitation of the present stock of elderly housing and build additional units with the intended residents in mind. Then, create a training program for all those who work in the public housing business.
I know that most elected officials have first-hand knowledge of the for profit housing market. I believe if you take a close look at the elderly housing throughout MA you would probably request an impartial non-governmental review process of not only bullying but the overall cost and waste associated with low quality public housing stock.
Finally, there are, also, many committed and concerned people who work in the public housing field. My intention is not to disparage all DHCD employees as uncaring. But, it is a sought after attribute to rise in that culture.
I thank you for your time and concern.
TESTIMONY OF MARY H WHELAN IN SUPPORT OF S709
FOR THE July 14TH 2015 HEARING BEFORE THE JOINT COMMITTEE ON HOUSING
Mary H. Whelan
Attleboro, MA 02703-2614
TO WHOM IT MAY CONCERN:
I first met Margaret in May 2012, when she and seven other residents of public housing brought a complaint to the local council on human rights, of which I was a member. Margaret and friends were experiencing bullying by other residents, and the management was unable to deal with the situation. Instead, they chose to evict Margaret, spokesperson for the group of victims.
Since then Margaret has had a long struggle to find housing. She is severely handicapped and moves with great difficulty. She needs an apartment designed for the handicapped.
Affordable housing for the handicapped is very, very limited. Margaret finally moved into a handicapped-access apartment. Throughout all these trials and tribulations Margaret has maintained her spirits and coping skills. She is an intelligent, remarkably resilient person.
I understand that the bullying still goes on. One method used by the bullies is intimidation. They call in the police with frivolous complaints, who come and talk with the persons involved, but can do little. The underlying problem continues to be the incompetent, insensitive management personnel, who allow this situation to continue and fester.
Bullying is a too-common problem in other public and subsidized multi-family housing. There is a woeful lack of information and training for skills to counteract the destructive and demeaning behavior of bullies. The resolve S709 creating a commission to study ways to prevent bullying of tenants in public and subsidized multi-family housing would be a tremendous step forward. It would give aid and power to local groups and individuals, including local police, who need help in combating bullying
TESTIMONY OF PAUL MICHAUD AND JOANNE TROIANO IN SUPPORT OF S709
FOR THE July 14TH 2015 HEARING BEFORE THE JOINT COMMITTEE ON HOUSING
Bullying in government subsidized housing
I'm a middle aged disabled male that has lived at Gardner Terrace in Attleboro, Mass. for over ten years. In the past few years since I stopped working part-time for the YMCA I have been living in hell with these senior citizens. I say senior citizens because they have been the source of the problems I have encountered.
I was recently threatened by an elderly man I was friendly with in the past and had to call the police after he believed lies he had heard about me. These elderly people have accused my dog of biting people which prompted management to have their lawyer send me a threatening letter. I have actually overheard the elderly woman say they were going to make me lose my dog. We have even had the police called on us for standing in the hallway chatting at least ten feet from a tenants door.
I have submitted several letters to SE Management about lies I have been accused of and incidents I have encountered which were never responded to.
When we asked the office why our letters were never answered we were told it was too time consuming.
We have reached out as a group to city hall which was pointless, and to Representative Paul Heroux and have actually attended meetings at the State House in Boston.
I was taken to court by an elderly woman who falsely accused me of assaulting her. When questioned by the judge she lied four times and was thrown out of the courtroom. I have had Harassment Prevention orders placed on me which was in place for two years because the judge couldn't resolve the problem and he figured he had to protect this woman. The judge placed a Harassment Prevention Order on me which was in place for two years.It was taken away after the woman stated I had been a good boy to the judge.
An older woman was actually seen imitating my girlfriend as she walked down the hall. Joanne suffers from Multiple Sclerosis and takes very short steps.
Management continues to bend the rules to satisfy the issue at hand. We have worked with Outreach Worker June Fleischman, Mary Whelan, and the Human Rights [Committee] from Attleboro city hall. They have given us much support.
We continue to live in fear on a daily basis and the police tell us it is a privately owned building and it is out of their control.
We are out of options and have no idea what to do now to protect our safety and our housing.
Paul Michaud and Joanne Troiano
Gardner Terrace
Attleboro MA
TESTIMONY OF EILEEN MARUM IN SUPPORT OF S709
FOR THE July 14TH 2015 HEARING BEFORE THE JOINT COMMITTEE ON HOUSING
Eileen J. Marum Marion, MA July 8, 2015
Dear Legislative Committee Members:
I am writing on behalf of my 93 year old mother, Anna Wallace, who has resided at the Mattapoisett Housing Authority (MHA) for approximately 34 years.
But, before I discuss bullying by some tenants, and favoritism and retaliation by its executive director, and the lack of accountability by its Board of Commissioners, I want to thank Kim Gomez from the Department of Housing and Community Development for her unswerving support, assistance and advocacy on behalf of my mother and other tenants residing at the MHA. Ms. Gomez is a strong advocate and authentic champion of seniors, and for that, we are eternally grateful.
Regarding the issue of blatant bullying, late in the afternoon of April 2, 2013 my mother Anna J. Wallace, who was 92 years old at the time, arrived home from a much needed rest in Florida after suffering harassing, stalking and bullying initiated by Ms. Alicia Sullivan, a tenant and a Board of Commission member at the MHA who readily admits to being bipolar.
On Wednesday, less than 24 hours after my mother arrived home, she was sitting in the small room near the mailboxes. Ms. Sullivan came along collected her mail, and turned around glared at my mother and uttered a string of barnyard noises reminiscent of a pig snorting and rooting in the mud. After living among civilized people for three months, this offensive behavior frightened my mother. Nothing had changed—brutality still ruled. And worse, Ms. Sullivan had applied for a license to carry pepper spray, which made her more dangerous. Ms. Sullivan's crass behavior has caused my mother and other tenants much distress and anxiety. Ms. Sullivan is no longer on the MHA Board of Commissioners. However, as a commissioner, Ms. Sullivan enjoyed a perverse sense of power over others. With deep roots in the Mattapoisett community, she had successfully manipulated members of the police department and a group of like-minded friends to turn against my mother and turn against members of the tenants' organization, and like the MHA executive director, Ms. Sullivan is headstrong, willful and doggedly determined to settle unsubstantiated scores against her "enemies."
At the time of this incident, my mother had lived quietly and peacefully at the MHA for more than thirty (30) years. Before Ms. Sullivan moved in, everyone was friendly and associated with one another. Ms. Sullivan turned the place in to a living hell; tenants were fighting with one another and feared being on the wrong side of Ms. Sullivan. My mother's next door neighbor, who had been friendly since moving in, suddenly and for no reason stopped talking to her. We later learned that my mother's neighbor knew Ms. Sullivan from years ago and feared her. To please Ms. Sullivan, the neighbor placed a video surveillance cam in her side window to observe my mother's activities—my mother was being stalked. At the peak of Ms. Sullivan's brutal rule, several people had installed video surveillance cams in their windows to monitor the hallways; only a few tenants remained friendly toward my mother. It was a nightmare, a horrific period, something out of the 1790's and the Reign of Terror.
Ms. Sullivan was skillful at conducting whispering campaigns, spreading lies and rumors as she traveled from one end of the building to the other. And like the executive director, she was never held accountable or responsible for her actions. The executive director shows favoritism and goes out of her way to defend Ms. Sullivan. My mother was a victim of bullying every day, and the executive director by her inaction, joined in that effort. Everything is unfair and one-sided at the MHA, and the Board of Commissioners is derelict in carrying out their duties and responsibilities. I would be happy to meet with any committee member to discuss the Mattapoisett Housing Authority in detail.
Sincerely,
Eileen J. Marum For Anna J. Wallace
TESTIMONY OF KEN MCKENZIE IN SUPPORT OF S709
FOR THE July 14TH 2015 HEARING BEFORE THE JOINT COMMITTEE ON HOUSING
July 10, 2015
Reference: Stop Bullying Coalition
Joint Committee on Housing
In the 50s and 60s I grew up with an abusive father that was an alcoholic. He abused his children, wife and mother who lived with us after his father died. This abuse was verbal and physical.
One day after drinking he came upstairs and started abusing my brothers and I. I slept the furthest from the door, he started pulling us out of bed and bullying us. At this time I finally let go and gave him back what he had been doing to us, maybe a little worst. I told him if he ever abused anyone in this family again I would re-arrange his face. When I was done with him I went to bed and cried, it hurt me to do what had to be done. He never abused anyone in our family again. I wished I had done something sooner. To this day I still get teary-eyed when I think about it.
In 2006 I met M, my next door neighbor, a lovely, sweet person. We use to enjoy talking through the window to each other while I was remodeling my house. We both liked eating chocolate, dark was our favorite, she was the best company anyone could ask for. I moved away and lived in a different part of town, we didn't get to see one another anymore. One day I got a phone call and she told me that she was moving into housing. I then again went to see her, sometimes through the window and later inside her place. We still ate chocolate and snacks together.
I knew that there were issues going on where she was living, but I didn't involve myself.
Then I found out she was evicted and was in a shelter, nobody knows where. I talked to her by phone, our only communication. She told me she was trying to get back to the Attleboro area and she had friend's that were going to pick her up and bring her to a friends apartment in housing. She talked about it for a month or two. I told her that I could pick her up and bring her, she was delighted. After I picked her up from the shelter I learned that she was getting abused there also.
When we arrived in Attleboro she had friends there waiting to help unload her belongings into her storage container. We then went to where she would be staying and got her settled in. She wasn't too happy, she had things on her mind I didn't know about until later. I found out she was getting abused there as well.
I took her to a motel several times for shelter, this went on for months until she could get her own housing. While at the motel she had a couple female friends helping her with transportation for appointments and other needed necessities. I would visit her daily with food, coffee, and a breakfast sandwich. I believe I moved her to that shelter 4 times during the few months.
One of the times she was abused I couldn't get near her without her curling into a ball in the corner. It took about 3 weeks for her to get back to a so-called normal state. This was all from bullying and sexual abuse to a disabled person who couldn't protect herself.
She finally got housing for herself and things are much better today. She is still fighting past abuse cases, this takes up much of her time. She has been trying to get bullying, elderly and disability programs passed at town and state levels. She has help through local representatives and senators, town officials, citizens and of course Jerry Halberstadt.
I would like to personally thank all of you who have helped on S709, the Bill to create a commission on Bullying.
I have helped individuals that have been bullied, but this is only a band aid cure, temporary. We need to fix this problem so abused people have a place to go for help and to be safe. Some place where people will listen and get solutions resolved.
If you as a person see bullying or abuse in the elderly, disabled, or anywhere else and do nothing, you are as guilty as the person or persons doing the abuse or bullying.
Thank you for letting me submit this letter
Ken McKenzie
Norfolk, MA 02056
Age 66
TESTIMONY OF BONNY ZEH IN SUPPORT OF S709
FOR THE July 14TH 2015 HEARING BEFORE THE JOINT COMMITTEE ON HOUSING
Let me introduce myself. I'm Bonny Zeh, a formerly middle class software [developer], now a younger disabled resident of Somerville. Since December of 2008, I have lived in Weston Manor, a federally subsidized high rise apartment for the elderly and younger disabled, owned and operated by the Somerville Housing Authority.
As a tenant in good standing, I'm entitled to quiet enjoyment of my apartment. I should be able to come and go as I please, using any permitted entrance, without being subjected to threats, catcalls, obscene gestures or cruel jokes. I should be able to entertain guests in my apartment in accordance with the terms of my lease, without my guests feeling like they're running a gauntlet. I should be able to wait for a cab in my building's foyer or front porch without being taunted. I shouldn't be chased by other tenants' aggressive and untrained dogs. I should be able to pick-up my mail without being ambushed by other tenants.
For the first five years I've lived at Weston Manor, I couldn't do these things. At times, I was subjected to a nearly daily dose of verbal abuse and bullying by a clique of between six and ten mostly elderly residents.
I would like to discuss two incidents, one from 2010 and the other from 2012, to give you an idea of what I endured.
In September, 2010, Senator Pat Jehlan visited Weston Manor, holding a community outreach meeting. On my way to this meeting, I encountered a grubby man in the elevator. He asked, "Are you Bonny?" I said, "Yes." He then cursed me out and swung his dirty bags about. He threatened me saying it was payback for the fact I reported his friend, Tom, to Housing for allowing his dog to run in the common areas off-leash. The next day, my building manager held an informal meeting with the tenants. I got there ten minutes early so that I could report this incident. My building manager behaved in a rude and unprofessional manner. She interrupted me when I tried to explain that the grubby man told me that Tom had put him up to doing this. When two members of the bully clique entered, she immediately began to gossip, completely ignoring me.
In July 2012, I was returning home with armloads and a backpack filled with groceries. Tom, Carol and Tom's dog, Lady, were loitering on the front porch. Tom dropped Lady's leash and she aggressively charged towards to me. When I asked them to restrain the dog, Carol became verbally abusive and threatening. A couple of hours later, while I was sitting on the porch and quietly knitting, Carol, Tom and their friends came out and boxed me in. They tried to start an argument, so I left. A few minutes later, Carol called the police in a failed attempt to get me into trouble.
I tried to avoid Carol and her loitering clique. I didn't talk to them. Over the summer of 2012 and into the fall, Carol became more verbally abusive. Things came to a head when, in the fall, Carol, in front of her clique, yelled, "I'm gonna get you, I'm gonna get you good. Be afraid, be very afraid, for I have friends." I reported this to my building manager with little success. I went to the police. A kind Somerville Police lieutenant explained how to get a Temporary Order of Harassment. I went to the Somerville District Court and the judge granted me a Temporary Order of Harassment against Carol. She stopped making overt threats, but Carol and her friends continued to bully me.
I wish to thank Senator Pat Jehlan and her staff for helping. They, along with Mayor Joseph Curatone, put moral pressure on the Somerville Housing Authority to take problems such as mine, seriously. Thanks to their efforts, I now live in peace. I also want to thank my current building manager, Cathy Federico. She takes reports of bullying seriously and does what she can do to get it stopped.
I shouldn't have had to endure five years of bullying. I shouldn't have had to turn to my elected officials for help. Most people in my situation suffer in silence, fearing retaliation from the bullies as well as being labeled a troublemaker by management. Seniors, persons with disabilities, their family, friends and caregivers need tools to help them get bullying stopped. Our seniors and disabled deserve the same sort of protection the Commonwealth wisely provides for our school children.
Tale of bullying, eviction of disabled woman spurs stop bullying advocacy at state house hearing
Earlier testimony before the Joint Committee on Housing
REPORT ON HEARING OF S604 BEFORE THE JOINT COMMITTEE ON HOUSING, 28 JANUARY 2014 http://photoluminations.com/drupal/?q=node/157