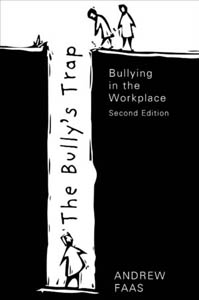 Faas writes, "Why do bullies bully?" The simple answer is because they work in an environment where it is allowed, condoned, encouraged, and even expected....but where bullying is not allowed or condoned it will stop.
Andrew Faas was a senior executive in retail for three decades, and during that time demonstrated how to lead and manage a business, not from fear and bullying, but through establishing cultural dynamics that are based on values, motivation, and positive leadership to create a strong organization and a safe place to work. His ideas are relevant to bullying in multifamily residential situations.
If we are to eliminate bullying in multifamily housing communities, and heal the community, we need to change attitudes and increase the level of mutual understanding and cooperation. We need to have pride in our community, and earn the respect of the wider community. Therefore, we need to change ourselves (managers and residents alike) and how we relate to each other. We won't achieve our goals by trying to kick out tenants or trying to fire the managers.