Governor Baker creates landmark commission on bullying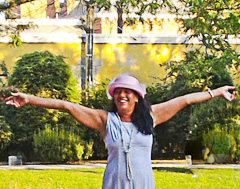 August 10, 2016. Governor Baker has signed resolve S1984, thus  creating a landmark commission to protect elderly and disabled victims from harassing and bullying. Passage of this resolve demonstrates again the leadership and compassion of our legislators and of Governor Baker and their responsive concern for the well-being and rights of all citizens. It is a victory for citizen activism and democracy. There will be a signing ceremony at a later date, not at the state house as is usual, but on the North Shore as recognition for citizen initiative and the efforts of the North Shore delegation.
Senator Joan B. Lovely, sponsor of the legislation, said, "All individuals in Massachusetts have the right to live their lives feeling safe and secure, but too many citizens face bullying and harassment right in their own homes. This law is the first step towards a comprehensive and effective solution to bullying in public housing and I am proud to have worked on this legislation with my colleague, Representative Brad Hill, and my constituent, Jerry Halberstadt. I look forward to continuing this important work until we can ensure that all residents of Massachusetts are free from bullying."
The resolve will establish the nation's first state legislative study commission on bullying, shining light on the widespread plague of bullying impacting residents of multifamily public and subsidized housing. The commission will enable all stakeholders to work together to develop effective remedies.
The legislation was sponsored by Joan B. Lovely, Bradford R. Hill, Leah Cole, William N. Brownsberger, and other members of the General Court including Barbara L'Italien, Bruce E. Tarr, Richard J. Ross, James M. Murphy, and Jason M. Lewis. It was amended and sponsored by the Joint Committee on Housing as S1984. They were joined by their colleagues including the leadership of House and Senate in the General Court, spearheaded by the combined North Shore delegation, as all pushed to create a commission to bring together all the stakeholders in housing to better understand the causes, and find solutions to, bullying and harassing.
The 19-member commission will include leaders of the House and Senate, executives of several state agencies (Health & Human Services, Attorney General, Department of Housing and Community Development, and Mental Health), and members appointed by the Governor to represent the interests of managers and residents. The Commission is to hold hearings to gather testimony from all interested parties, and make a report by the end of 2017.
Jonathan Gale, Co-Coordinator, Stop Bullying Coalition, said, "The commission can soon begin listening to the voices of those who live in public housing and have for many years been the victims of bullies. Now, for the first time, we can have our voices heard and we can be change agents."
Jerry Halberstadt, Coordinator of the Stop Bullying Coalition, said, "By working together, patiently and persistently, and by forming alliances and partnerships in the community with residents including victims, advocates, and with our legislators, our coalition has achieved a great step forward. Now we can begin the hard work of understanding the roots of bullying through listening to the experiences and perspectives of all the stakeholders—--housing providers, managers, service coordinators, residents and others with expertise. Only then can we begin the conversation to find solutions. "
NOTE:
The resolve is reported at https://malegislature.gov/Laws/SessionLaws/
Session Laws, Resolves of 2016:
Chapter 2 RESOLVE CREATING A COMMISSION TO STUDY WAYS TO PREVENT BULLYING OF TENANTS IN PUBLIC AND SUBSIDIZED MULTI-FAMILY HOUSING (see Senate, No. S1984)      Approved by the Governor, August 10, 2016
A Resolve is most often used when the legislation's only purpose is to establish a special commission to investigate a certain issue.
-------------#########-------------
STATEMENTS AND COMMENTS RECEIVED
"Legislative leaders are to be commended for their recognition that bullying and harassing are epidemic in government subsidized housing, especially afflicting the elderly and people with disabilities. People have the right to live out their final years in dignity and peace. We look forward to working with legislators, agencies, and allies to forge creative solutions through the Commission in the months ahead."---Michael Kane, Executive Director, Mass Alliance of HUD Tenants
Violence, ableism, ageism, and racism are learned behaviors. These fundamental root causes of bullying and harassment can be addressed through strategies that the Anti-Bullying Commission will work collaboratively to define for instituting change in the Commonwealth of Massachusetts. The Governor has been a proponent for positive, cost effective change within the Commonwealth, and his signature on this bill is the signal for change.---Mary Margaret Moore, Executive Director, Independent Living Center of the North Shore and Cape Ann, Inc.
I am excited that Representative Brad Hill was able to get this important legislation passed. In many communities across Massachusetts, including my own, there exists a problem of bullying in shared housing complexes. This legislation is an important first step in reducing such bullying.---Rep Paul Heroux, Attleboro
As a person with a disability, a tenant advocate and a law abiding citizen, I was the victim of bullying while in subsidized housing.  It is imperative that the seat of power for bullies be changed by educated, informed, and vocal tenants who know their legal rights.    This commission would establish a system whereby wrongs can be addressed.  It is long overdue.---Karen Carson, Board Member, Mass Alliance of HUD Tenants
I commend Governor Baker for signing S1984, an act to create a commission to study bullying in subsidized housing for senior citizens and persons with disabilities. I am a younger person with disabilities who lives in HUD subsidized senior citizens / persons with disabilities. I feel like I'm walking the gauntlet every time I enter or exit the building through the main entrance. I believe that bullying can be managed, and that we can create safe and welcoming communities for all.---Publia, Research Associate, Stop Bullying Coalition
Halberstadt added, "To the many people who reached out to their legislators to advocate for change; to the members and leaders of our legislator who listened and responded to their constituents; to the Governor for affirming his concern for the well-being of citizens: Thank you for what you have done, and for what we will do together to eliminate bullying and ensure the rights and safety of all."
PEOPLE AND ORGANIZATIONS
Stop Bullying Coalition
The Stop Bullying Coalition is open to all organizations and individuals working to prevent bullying of citizens, particularly in subsidized housing in the Commonwealth. The work of coordination has been done by Jerry Halberstadt assisted by Jonathan Gale, an advocate for those living with disability. Gale is totally blind and lives in public housing on the south shore. We are supported by Bonny Zeh, our research associate and a dedicated citizen advocate who helped spark the legislative effort. http://stopbullyingcoalition.org/
Jerry Halberstadt, the Coordinator of the Stop Bullying Coalition (SBC), has lived in privately-owned, HUD-subsidized housing where he confronted bullying and mobbing. For three years he was one of founders and leaders of the tenants' association. He is a writer, photographer, and publisher, has an MA in Anthropology and has consulted on issues of empowering and including minorities in the US and Israel. His forthcoming book is Stop Bullying: Creating Healthy Communities for the Elderly and Disabled, (Peabody: Togethering Press), Forthcoming 2017.
Partners & supporters of the legislative effort include:
Mass Alliance of HUD Tenants (MAHT)
Mike Kane is the Executive Director of the Mass Alliance of HUD Tenants (MAHT). MAHT is the only resident-run, membership coalition providing organizing and technical assistance to HUD tenants in Eastern and Central Massachusetts. Their mission is to preserve and improve at-risk HUD buildings as permanently affordable housing with a maximum of resident participation, ownership, and control.
http://www.saveourhomes.org/maht/
Mass Union of Public Housing Tenants (MUPHT)
Mass Union is the only state-wide association of public housing tenants in the United States. Its 13- member board is elected from tenants who live in public or subsidized housing. Mass Union has been formally recognized and funded by the State's housing agency (the Department of Housing and Community Development), and also recognized by the Federal Department of Housing and Urban Development as a partner in drafting of regulations and policies. Massachusetts Union of Public Housing Tenants, 784 Washington Street, Suite #504, Dorchester, Massachusetts 021224
Independent Living Center of the North Shore and Cape Ann
Mary Margaret Moore is the Executive Director of the Independent Living Center of the North Shore and Cape Ann Inc (ILCNSCA), a service and advocacy center run by and for people with disabilities. ILCNSCA supports the struggle of people who have all types of disabilities to live independently and participate fully in community life.  27 Congress Street, Suite 107, Salem, MA 01970 Phone/TTY: 978-741-0077 Email: information@ilcnsca.org
Attleboro Council on Human Rights (ACHR)
The Attleboro Council on Human Rights (ACHR) was established within the municipal government in 1994. ACHR, under the supervision and control of the Mayor, works to promote mutual respect and understanding among individuals and groups in the city by improving the quality of public discourse and eliminating unlawful discrimination. ACHR consults with departments, boards and commissions of the city and other organizations within and without the city which have interest and responsibility for eliminating discrimination and protecting civil and human rights. Attleboro Council On Human Rights, City Hall, Government  Center, 77 Park Street, Attleboro, Ma. 02703, Phone (508)223-2222 Ext. 3221
http://www.cityofattleboro.us/acohr/
Citizens' Housing and Planning Association (CHAPA)
Karen Wiener is the Interim Executive Director of Citizens' Housing and Planning Association; Eric Shupin is their Policy Associate. Their mission is to encourage the production and preservation of housing that is affordable to low and moderate income families and individuals and to foster diverse and sustainable communities through planning and community development. 18 Tremont Street, Suite 401, Boston, MA 02108 Phone: 617-742-0820. http://CHAPA.ORG
CONTACT:
http://stopbullyingcoalition.org/contact