Victims of bullying ask, "Does anyone, anywhere care?" We do care. We are the Massachusetts Commission on Bullying, and I am one of the Commissioners as well as Coordinator of the Stop Bullying Coalition. Your Beacon Hill legislators do care, and they gave us the responsibility not only to care, but to find ways to protect you from harm and protect your rights. We will find ways to protect elderly and disabled residents. Now we are reaching out to you to learn what causes bullying and what can prevent bullying and create healthy communities.
The main way to understand what conditions permit or inhibit bullying is to ask How and Why? through qualitative research: observing, listening, and comparing. The main way to understand prevalence is to ask How many? and count, or estimate through a sampling process, the number of locations with bullying and compare it to the total number, which for public and subsidized housing in Massachusetts, is 1,400 residential developments, with over 92,000 units.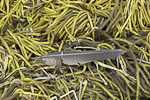 Commission survey opens
Background to survey
Success through collaboration
Chairwoman Linn Torto recognizes the Stop Bullying Coalition
Announcing meeting of the Commission on Bullying
Mobbing explained by Janice Harper
Update on work of the Commission on Bullying
Research: qualitative, survey, evaluation of protections
What are best practices in other settings?
Outreach and community input
One person's search for justice

Read more: http://stopbullyingcoalition.org/collaboration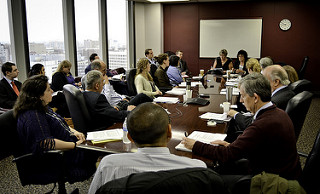 First Meeting
Commission on Bullying, research effort update
Social and Demographic Trends Affecting Bullying
Thoughts on Shaming
Landmark event
First meeting results
Working groups and outreach
Appreciation for your support
Call for advice and action
In Boston, Massachusetts, on Thursday, May 25, 2017 the Commission on Bullying, the first commission in the nation to address the problem of bullying of elderly and disabled persons in residential settings, was called to order by Chairwoman Linn Torto. It was a landmark moment. In that meeting of the Commission to Study Ways to Prevent Bullying of Tenants in Public and Subsidized Multi-Family Housing, pursuant to Chapter 2 of the Resolves of 2016, we began the challenging work of finding ways to prevent bullying of tenants in public and subsidized multi-family housing; the Commission expects that the findings may also apply to family housing.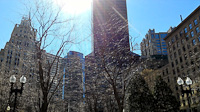 Updates on the Bullying Commission; position paper for comment; meeting with CHAPA committee; Mass Union meeting.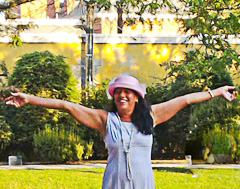 August 10, 2016. Governor Baker has signed resolve S1984, thus creating a landmark commission to protect elderly and disabled victims from harassing and bullying. Passage of this resolve demonstrates again the leadership and compassion of our legislators and of Governor Baker and their responsive concern for the well-being and rights of all citizens. It is a victory for citizen activism and democracy.