How We, Elderly & Disabled, Will Survive & Thrive Despite COVID-19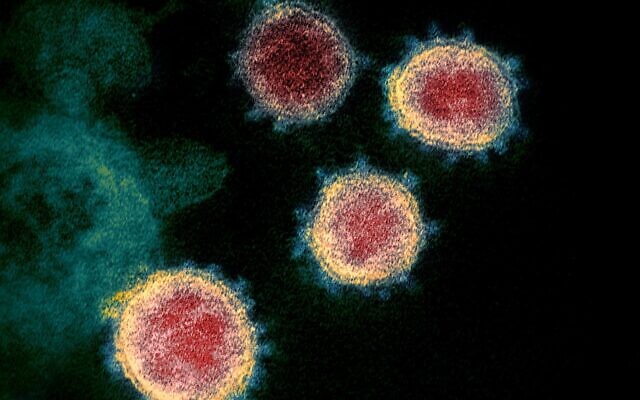 Introduction
We provide and update information about the risks of COVID-19 to the elderly and disabled living in public and subsidized housing; steps that each person can take; and best practices & protocols that should be followed by landlords and local housing authorities.  Updated: June 9, 2020
COVID-19 stands for COronaVIrus Disease, 2019
COVID-19 is extremely dangerous to the elderly and those living with certain medical conditions, including lung disease, heart disease, or diabetes.
The best course of action is to avoid contracting the disease. We can reduce transmission in the community by reducing contact between individuals including self-isolation, social distancing, and by heightened hygiene.
The official and accepted terms are SARS-CoV-2 (severe acute respiratory syndrome coronavirus 2) when referring to the virus or infection and COVID-19 (coronavirus disease 2019) when referring to the disease or symptoms. We use COVID-19 to refer to the virus and the disease.
We provide references and links to sources because their information and advice may change daily; rely on those sources. Some key agencies provide free email updates.
See end of this publication for update record.
---
Shopping services are essential
Elderly and disabled people now face deadly risk should they leave their homes for shopping or essential medical services. Any type of public or shared transportation can expose them to COVID-19.

Massachusetts residents who receive SNAP benefits can use their EBT card to buy food online from Amazon and Walmart. Amazon has delivery charges but delivery is free if you spend above a certain amount. Walmart enables online ordering, but you need to pickup and pay at the store. SNAP ONLINE PURCHASING

Teens helping seniors, shopping & delivery service in 13 areas nationally.

Teens helping seniors: near Newton, Mass.

Project Driveway  Teens doing shopping and delivery for people at risk for COVID-19; Greater Boston
---
Keeping COVID-19 out of your shopping  If you're over 60 or otherwise at increased risk, avoid shopping. Try to have someone do the shopping for you and have them leave the goods outside your apartment. This video by a doctor explains how to get all your food into the house and clean of COVID-19. Very simple and can reduce your risk.
---
Prepaid cards were sent to people whose bank account information was not on file with the IRS.

Information about the cards
---
Translations of COVID-19 Information
ASL,CDC info on YouTube, series of ASL presentations
ASL: What Older Adults Need to Know About COVID-19
Medical students doing a "Health Literacy Project" have created translations of essential fact sheets.
We create and translate accessible COVID-19 information into different languages to help all patients know when, and how, to seek care.

All of our materials are reviewed and vetted by physicians and medical school faculty members at the Harvard hospitals. These materials are created in collaboration with Harvard Health Publishing. These materials are freely available for download and distribution without copyright restrictions.

We currently support 35 languages. If you can help translate our materials into a language or dialect not listed here, please reach out to us
Massachusetts Commission for the Deaf and Hard of Hearing (MCDHH) COVID-19 Cards
Coronavirus Visual Communication Tool - English 
Coronavirus Visual Communication Tool - Spanish
---
How Social Distancing Works--video
Watch, 30 seconds.
---
Coronavirus Safety Guide
Coronavirus Safety Guide by Andrew Junkin, MD.
"This guide, developed by experts in Medicine and Infectious Diseases, offers step-by-step instructions for some of the most common situations you might encounter, focusing on how you can protect yourself and your community:"
In Public Places (including where you work)
a) What to avoid
b) Keeping your hands clean
c) Transportation
d) Other advice for preventing the spread of coronavirus
e) When to wear a mask or cloth face cover
At Home
a) Instructions for initial cleaning
b) Instructions for what to do when you return home from public places
c) Instructions for receiving deliveries
If You Develop Symptoms
---
Stay home. Stay safe. Save lives.
---
Massachusetts residents can visit buoyhealth.com/mass to use a simple symptom checker to assess their risk for COVID-19.
---
Straight talk by a doctor
https://www.youtube.com/user/thehealthcaretriage
Healthcare Triage is a series about healthcare hosted by Dr. Aaron Carroll who explains healthcare policy, medical research, and answers a lot of other quest... He repeatedly stresses reducing the risk of catching COVID-19 by social distancing, wearing a mask, washing hands, and not touching the face. Aaron E. Carroll, MD, MS is Associate Professor of Pediatrics and Associate Director, Children's Health Services Research Vice Chair for Health Policy and Outcomes Research
---
Face masks: wearing, making
This video demonstrates making a mask like one shown by CDC without sewing (but without the coffee filter); even if you don't understand the Hebrew language narration, just watch how the woman creates a mask out of a bandana and a couple of loops of elastic.
Many other methods for creating masks for personal use or for donation to health care personnel and first responders are shown on the internet, note that these masks have not undergone rigorous testing or official approvals.
One professional group makes masks to donate and has how-to videos with detailed explanations on the choice of materials and methods. For people with a sewing machine and a bit of experience. This presenter is very clear, and she can be a good guide for how to produce masks; but the design of the mask has not been officially tested. Consider carefully before you adopt any method that has not been properly evaluated and tested by a qualified agency.
---
Interim Recommendations for U.S. Households with Suspected or Confirmed Coronavirus Disease 2019 (COVID-19)
Detailed instructions in the publication. This introduction is important.
There is much to learn about the novel coronavirus (SARS-CoV-2) that causes coronavirus disease 2019 (COVID-19). Based on what is currently known about COVID-19, spread from person-to-person of this virus happens most frequently among close contacts (within about 6 feet). This type of transmission occurs via respiratory droplets. On the other hand, transmission of novel coronavirus to persons from surfaces contaminated with the virus has not been documented. Recent studies indicate that people who are infected but do not have symptoms likely also play a role in the spread of COVID-19. Transmission of coronavirus occurs much more commonly through respiratory droplets than through fomites. Current evidence suggests that SARS-CoV-2 may remain viable for hours to days on surfaces made from a variety of materials. Cleaning of visibly dirty surfaces followed by disinfection is a best practice measure for prevention of COVID-19 and other viral respiratory illnesses in households and community settings.

It is unknown how long the air inside a room occupied by someone with confirmed COVID-19 remains potentially infectious. Facilities will need to consider factors such as the size of the room and the ventilation system design (including flowrate [air changes per hour] and location of supply and exhaust vents) when deciding how long to close off rooms or areas used by ill persons before beginning disinfection.  Taking measures to improve ventilation in an area or room where someone was ill or suspected to be ill with COVID-19 will help shorten the time it takes respiratory droplets to be removed from the air.
---
Massachusetts Official Information
(Almost) Everything you need to know about COVID-19 in Massachusetts
---
Resources and tips to help boost emotional health and well-being during the COVID-19 outbreak.
---
COVID-19 Tracking
COVID-19 United States Cases by County; US Map. Johns Hopkins
COVID-19 cases in Massachusetts as of April 18, 2020 (updated 4PM daily)
COVID-19 patient census, by Massachusetts hospital, April 17, 2020
---
DHCD GUIDANCE: PUBLIC HOUSING
DHCD issued a new COVID notice which outlines procedures for a rapid response to tenant health issues and other needs, improving communication; and also details how the LHA can use vacant units for isolation to limit the spread of COVID-19.  Below, partial contents.
Does your local housing authority or landlord follow these guidelines?
Establish Protocols for Expedited Resident Communication: LHAs need to enlist residents as partners in stopping the spread of COVID-19. LHAs should check in-with and communicate frequently with their residents.

Measures can include:
a) Posting signage in common areas about hygiene, social distancing (limiting unnecessary guests and in-person socializing with our residents), and directions on what to do if experiencing symptoms of COVID-19. Ask residents to report their own, suspected COVID-19 symptoms and those of any visitor or service provider.
b) Implementing a phone tree or reverse 911 (robocall) or text message system to quickly get out important messages and send regular reminders.
c) Phone surveying all residents about current health, daily living needs, and essential visitors (required service providers and caretakers). LHA may also recommend that elderly residents establish a "buddy system" to check on and communicate with each other.
d) Requesting each resident's permission over phone or email to allow their medical provider and
LBOH to inform the LHA and all service providers of their COVID-19 status in the event of testing positive or presumed positive for COVID-19. LHAs may also consider requesting that resident disclose their service providers, if  any, to speed disclosure. Document that permission was or was not granted for each resident via the phone or email and document on a log maintained by the LHA.  (see Attachment A COVID-19 Disclosure Permission Log).
3) Maintain Close Communication with Resident Service Providers and Caretakers: LHAs should work with their residents and service partners to ensure that all residents have access to critical services in the building and can receive them with the minimum amount of exiting the building, congregating, and person-to-person contact.

These measures can include:
a) Creating a list of service providers and other caretakers (e.g. personal care attendants and
family caretakers) with contact information. This way the LHA will have a clear idea of who is entering the development and which units and know how to contact them in event of positive case. Ensure that all of these essential visitors are following LHA operations procedures (sign- in, maintaining social distance, etc.).
b) Moving food pantries to operating by appointment.
c) Replacing meal services with "take-out" or "door drop" model.
d) Considering LHA staff or service partners doing grocery shopping or other necessary errands on behalf of residents.
---
DHCD Public Housing Notices provide guidance, extensions, instructions, clarifications, announcements and other policy information for public housing in Massachusetts.
---
CDC Provides Guidance for Elderly/Disability Housing
This guidance is for owners, administrators, operators, workers, volunteers, visitors, and residents of retirement communities and ILF that are not healthcare facilities. [The guidance covers] public housing for low- to-moderate income elderly.
The guidance document provides checklists for landlords and tenants. We urge you to read, apply, and share that document.
CDC also provides valuable advice on dealing with the stress that comes from isolation and the threat of disease.
Stress and Coping

The outbreak of coronavirus disease 2019 (COVID-19) may be stressful for people. Fear and anxiety about a disease can be overwhelming and cause strong emotions in adults and children. Coping with stress will make you, the people you care about, and your community stronger. Source: Manage Anxiety & Stress, CDC 
---
Information and resources provided by the ARC
---
Internet access for all
Massachusetts has programs to assure tenants and other low-income individuals of continuing access to internet connectivity. Verizon also offers a low-cost internet service in some areas for low-income individuals called "Internet Essentials."
---
Let's take this threat seriously.
The mortality data so far indicates a range of deaths at from 3.6% to 14.8% in people aged 60-80+ who have the virus. The Center for Systems Science and Engineering at JHU is tracking the COVID-19 spread in real-time.  As of March 18, 2020, 3:33 PM, they report a worldwide total of 214,894 confirmed cases, 8,732 total deaths, and 83,313 total recovered. The mortality rate is about 4%.
However, another report proposes that COVID-19 is possibly almost as deadly as the 1918 flu pandemic.
CDC Report for United States
This first preliminary description of outcomes among patients with COVID-19 in the United States indicates that fatality was highest in persons aged ≥85, ranging from 10% to 27%, followed by 3% to 11% among persons aged 65–84 years, 1% to 3% among persons aged 55-64 years, <1% among persons aged 20–54 years, and no fatalities among persons aged ≤19 years.

What are the implications for public health practice?

COVID-19 can result in severe disease, including hospitalization, admission to an intensive care unit, and death, especially among older adults. Everyone can take actions, such as social distancing, to help slow the spread of COVID-19 and protect older adults from severe illness.

Source: Severe Outcomes Among Patients with Coronavirus Disease 2019 (COVID-19) — United States, February 12–March 16, 2020. MMWR Morb Mortal Wkly Rep. ePub: 18 March 2020. DOI: http://dx.doi.org/10.15585/mmwr.mm6912e2external icon.
---
More Aggressive, Science-based National Policy Needed
There is a chance to stop the coronavirus, according to experts who have first-hand experience with pandemics, according to a report by Donald G. McNeil Jr. in the New York Times.
But doing so takes intelligent, rapidly adaptive work by health officials, and near-total cooperation from the populace. Containment becomes realistic only when Americans realize that working together is the only way to protect themselves and their loved ones.

In interviews with a dozen of the world's leading experts on fighting epidemics, there was wide agreement on the steps that must be taken immediately.

Americans must be persuaded to stay home, they said, and a system put in place to isolate the infected and care for them outside the home. Travel restrictions should be extended, they said; productions of masks and ventilators must be accelerated, and testing problems must be resolved.
The value of very aggressive, well-designed intervention is shown in projections comparing different levels of intervention. The potential differences are dramatic, as show in models developed by researchers at Columbia University. Severe measures to control the spread of the virus have a better chance of limiting the disease. See: Coronavirus Could Overwhelm U.S. Without Urgent Action, Estimates Say
---
Extreme Isolation Advocated to Save Elderly and other At-Risk Persons
The public health service in the UK is initiating a 12-week period during which elderly and others at heightened risk will be isolated, and food and other services will be brought to their homes. See: Guidance on shielding and protecting people defined on medical grounds as extremely vulnerable from COVID-19. 21 March 2020
---
What to do in housing communities?
What about best practices in public and subsidized housing?
Even the best resources on COVID-19, such as the CDC, do not give any specific guidance for the type of facility like those in public and subsidized housing: an apartment building with a single elevator and one entrance to the facility; common or public areas, including areas for social activity, laundry room, etc.
Aggressive and appropriate interventions to protect residents and staff from COVID-19 are essential to the health and safety of 92,000 elderly and disabled persons living in 1,400 public and subsidized housing developments throughout the state.
Based on the most authoritative sources responsible for the public health, we have assembled some basic information including best practices for individuals and landlords, including local housing authorities, of public and subsidized housing.
Landlords have authority over common/public areas in housing, and they have a legal responsibility for providing safe and sanitary housing. We need to make sure that they will do what is needed to protect their elderly and disabled tenants as well as their staff.
---
Older adults and people of any age with certain serious underlying medical conditions like lung disease, heart disease, or diabetes are at higher risk for developing more serious complications from COVID-19 illness and should seek care as soon as symptoms start.
Based on what we know now, those at high-risk for severe illness from COVID-19 are listed; follow the links to learn how you can help protect yourself if you are at higher risk of severe illness from COVID-19.
People who live in a nursing home or long-term care facility
People of all ages with underlying medical conditions, particularly if not well controlled, including:
People with chronic lung disease or moderate to severe asthma
People who have serious heart conditions
People who are immunocompromised

Many conditions can cause a person to be immunocompromised, including cancer treatment, smoking, bone marrow or organ transplantation, immune deficiencies, poorly controlled HIV or AIDS, and prolonged use of corticosteroids and other immune weakening medications

People with severe obesity (body mass index [BMI] of 40 or higher)
People with diabetes
People with chronic kidney disease undergoing dialysis
People with liver disease
---
Problem:
Contagious diseases like a cold or virus are transmitted by direct personal contact: shaking hands, hugging, kissing; coughing and sneezing (airborne droplets) and by touching surfaces that are touched by an infected person, such as door handles, elevator buttons, etc.
Solution:
Keep at least 6 feet away from all other persons. If you have a cough or a fever, don't go out; do call your doctor or other medical resources for advice. Wash your hands and use a hand sanitizer when you can't wash.
Mass. Emergency Information; Emergency source for hand sanitizer, pharmacies.
The general public may visit a participating pharmacy on a walk-in basis and purchase compounded OTC hand sanitizer. The compounded OTC hand sanitizer may be sold in the front store. The Board expects pharmacies and pharmacists to price products fairly, to use judgment to avoid bulk sales that may result in hoarding or resale, and to uphold the integrity of the profession during this emergency.
Problem:
COVID-19 can remain on surfaces for hours or days and cause infections.
[Several experts affiliated with reputable institutions] investigated the stability of viable HCoV-19 on surfaces and in aerosols in comparison with SARS- CoV-1. ...We found that viable virus could be detected in aerosols up to 3 hours post aerosolization, up to 4 hours on copper, up to 24 hours on cardboard and up to 2-3 days on plastic and stainless steel. Source: Neeltje van Doremalen et al, Aerosol and surface stability of HCoV-19 (SARS-CoV-2) compared to SARS-CoV-1,  https://doi.org/10.1101/2020.03.09.20033217

 
Other publications show similar differences in how long the virus can pose a risk depending on temperature, humidity, the type of material it is on.---https://www.thelancet.com/journals/lanmic/article/PIIS2666-5247(20)3000…
"...the virus can remain viable and infectious in aerosols for hours and on surfaces up to days..." ---Aerosol and Surface Stability of SARS-CoV-2 as Compared with SARS-CoV-1 ---https://www.nejm.org/doi/10.1056/NEJMc2004973
Solution:
Cover your cough, keep 6 feet away from others, avoid touching surfaces that may be contaminated, and wash or sanitize your hands frequently. Make sure that your landlord does cleaning and sanitizing of high-touch surfaces several times a day, and you should do the same in your apartment.
---
What Tenants Can Do to Protect Themselves and the Community
self-isolation
social distancing
heightened hygiene
The basic ways for an individual to protect themself is to maintain a distance of at least 6 feet from other persons, to be careful about touching surfaces that could harbor the virus, and to use hand sanitizer and to wash hands often. Avoid shopping, public transport, gatherings and stay at home to minimize possible exposure. As far as responding to someone who is ill, if someone appears ill with a fever or respiratory illness, bystanders should try to remain approximately 6 feet away until such time as the ill person can be transported for medical care by personnel wearing appropriate personal protective equipment.
You can protect yourself and others by acting as if you had COVID-19, and that everyone else around you has it.
Share good information, not gossip and rumor, with your neighbors.
Insist that the housing authority/landlord and management use best practice protocols to help prevent spread of infection.
Seek appropriate support and intervention if your neighbor has an urgent need for food, health care, etc.
Build your own support community/network locally. Use your phone, cell phone, computer, and internet tools:
zoom, free online meetings with video
signal: free; texting and phone/video calls, group texting, secure communications
facebook & other social media: avoid if possible, these media tend to have a lot of wrong information and a lot of nastiness
Hear what the Rotterdam Philharmonic does while in isolation: https://bit.ly/33Evh1T 

There is probably some technical magic to synchronize sounds from great distances, but they do sound pretty good.

You can create a community of caring and support where you live, even without congregating. For example, in one community, the residents on each floor of about 15 apartments, check on each other every morning. Each person, on awakening, places a card that says, "I'm OK" on their door. You might design a card system that makes clear that it is for this specific day and not left over from the previous day. If you don't see a card on a door by a reasonable time, you can knock on the door, and if there is a concern, call on a professional to do a wellness check. Possibly have a volunteer to do the card check each day.
---
In order to limit their circulation in public and stay home as much as possible, older adults may need assistance and support from employers, government, the private sector and younger individuals to help with food and necessity deliveries, assist with telework connections, and otherwise help facilitate online ways of connecting.

Seniors also need targeted and specific advice for how to protect themselves in the event that they do have to go out – such as frequent handwashing, consolidating trips, avoiding indoor places where people gather, using hand sanitizer and running errands during off-hours. Source: Jennifer Nuzzo & Tara Kirk Sell: Here's how to help protect elderly from coronavirus
---
What Landlords & Managers Must Do
None of us have had to confront this challenge to our daily routines and the level of threat posed to housing staff as well as those of us who are elderly and with underlying medical conditions. Landlords can help by providing information, guidance, and by instituting increased levels of cleaning and disinfection. Please do provide ongoing updates to the tenants, in all the languages they use, via your website and in notices distributed in the buildings. Survival at this time is a community responsibility, even though we can't assemble together.
The common areas, including the elevators and stairways, are likely sources for spreading the disease. Surfaces that people touch such as the elevator buttons can harbor the virus and spread to the next persons.
Can you make available tissues on each floor that people can use to prevent hand contact with the controls of the elevator?
Can you have the elevator cleaned or disinfected several times a day?
Can you provide disinfecting wipes, rubbing alcohol, or hand sanitizer at key points, as is done in many public settings?
What about some guidance for what to do if someone is ill and needs assistance short of an ambulance? How to help without becoming a victim?
Best Practices
We have protocols from two landlords. CHAPA held a very useful online meeting for over 100 professionals and others in the housing field.  Amy Schectman, President & CEO, 2lifecommunities, described their protocol.
Protocol, 2lifecommunities
Restricting Access: As of Monday, March 16, our buildings will be closed to all outside visitors, except for health- or essential-service-related personnel.
Hygiene: We have installed additional hand sanitizer stations throughout all of our campuses and request everyone coming into the building to use upon entry. We have posters in multiple languages encouraging frequent (and 20-second-sustained) handwashing, respiratory hygiene (coughing/sneezing into tissues, elbow nook) and other tips for our residents.
Disinfecting: We have increased the hours for professional cleaning and disinfection in all public spaces, with specialized high-power equipment, including adding weekend hours. We have shifted maintenance personnel from routine tasks to disinfecting ones.
Employee Health: We are instructing staff to stay home if any symptoms occur and to practice extra levels of hygiene if here.  For people whose job can be conducted from home, we are recommending they do so and providing support to make that possible.
Social Distancing: For our residents and staff – only offering programs where 6 feet between people is possible and transitioning meetings to video or phone conferencing.
Preservation of Affordable Housing
POAH is a national nonprofit organization whose mission is to preserve, create and sustain affordable, healthy homes that support economic security and access to opportunity for all. In response to our questions, Aaron Gornstein, President, and Julianna Stuart, Vice President of Community Impact shared their protocols and asked for our help in informing tenants.
Updated March 16, 2020; CHECK FOR UPDATES

The safety and health of our residents and staff is our top priority. During this time of uncertainty related to the Coronavirus, we are taking measures recommended by the Centers for Disease Control and Prevention (CDC) to protect all POAH buildings. We also ask all residents to take important steps to help limit the spread of germs.
What We Are Doing:  
Enhanced cleaning

. We have increased the number of times each day that we clean all common areas of our buildings. We use the CDC-recommended disinfectant cleaners most effective against the coronavirus that causes COVID-19. All staff will wash their hands regularly and use Personal Protective Equipment, such as gloves

.  

Where possible, staff coverage will be modified to allow for enhanced cleaning procedures daily.

Promoting "social distancing" to limit interactions.

While one-on-one interactions are still safe to have according to the CDC we have asked staff to limit close social interaction by meeting with residents by appointment only. We will postpone any group gatherings until further notice. In the case of emergency or immediate need we will make a conscious effort to reduce close contact while still offering the highest level of service to you.  Amenity spaces such as exercise rooms, libraries and lounge spaces will be closed.  Laundry facilities will remain available for your use.

Regular communication to residents.

  The Coronavirus / COVID-19 situation is rapidly changing. We will sending flyers with updates and post the latest information to this website.  We will also utilize text and email messaging. You will receive a postcard with which to provide POAH Communities an updated phone number and email address to ensure more rapid communication.

Work Order Management.

  During this time, Maintenance Supervisors and Technicians will only address emergency and safety related work orders.

Limited Access:

Our buildings will soon display signage that discourages all outside visitors, except for caregiver/immediate family, health or essential service-related personnel.
What You Must Do:
POAH Communities will do everything we can to promote and protect the health and safety of residents. We ask that you join us in taking proactive steps to limit the spread of germs.
Limit your guests. We ask all residents to limit their guests to essential caregiver/immediate family, health or essential service-related personnel. This is to promote the health and safety of all residents. Please have all guests come directly to your apartment.
Practice personal hygiene. Wash your hands, cover your cough or sneeze, clean and disinfect surfaces in your home, avoid touching your eyes, nose and mouth. Stay home when you are sick, except to get medical care.
Limit your interactions. By avoiding close interactions with others, you can help limit the spread of germs. Avoid crowds or gatherings. At this time, the CDC suggests canceling mass gatherings of any size.
Thank you for working with us to stop the spread of germs and promote the health of all residents and staff.  If you have any questions, please contact your property manager.
COVID-19 Information, March 16, 2020  THE PLAN
POAH Communities is responding actively to mitigate the threat that the COVID-19 virus poses to our residents, our staff, and the communities we serve. To coordinate that response across our properties, we have implemented the following plan of action.
Protocol of POAH communities for COVID-19, March 16, 2020 CHECK FOR UPDATES
Task Force & Communications:  We have created an internal COVID-19 Task Force which will manage ongoing response and coordination including:
Communicating with residents through text messaging and emails
Providing resource documents for property managers to distribute to residents who need to access assistance from public health department, nearest hospitals, food and household supplies, counseling services, etc.
Education:  We have provided staff and residents information regarding the transmission of the virus including:
CDC publications in relation to COVID-19 which can be found online here
CDC information for  on-site teams on how infectious diseases can spread along with OSHA's "How to Protect Yourself in the Workplace during a Pandemic"
Site Cleaning and Hygiene:  We have implemented an enhanced cleaning regime and provided methods to promote proper personal hygiene and the use of personal protective equipment including:
Providing hand sanitizing stations for all senior properties
We have instructed the on-site teams to purchase and wear personal protective equipment (PPE) as needed.
We have developed and trained on-site teams on an enhanced property cleaning protocol to be utilized at all sites.  The maintenance team is focusing on enhanced cleaning of common areas and follow proper cleaning protocol.
We have instituted protocols for staff to stay at home if they are ill and providing for remote work from home
Social Distancing:  We have provided guidelines for interactions and social distancing between our staff and residents and other members of the public including:
Limiting close social interaction with residents and appointment-only basis in the case of emergency
Policy for maintenance supervisors and technicians to address only emergency and safety related work orders
Policy instructing residents to limit access to all outside visitors, except for caregiver/immediate family, health or essential service-related personnel.
Restricting access to community rooms, computer rooms, or exercise rooms at properties until further notice. 
We commit to continuing to provide our residents with timely and useful information and professional handling of all situations related to this crisis.
Aaron Gornstein, President & CEO, POAH
---
DHCD: Public housing
See DHCD Guidance for Local Housing Authorities
---
Resources/Links
We provide references and links to the sources because their information and advice may change daily; rely on those sources.
CDC Centers for Disease Control & Prevention  Authoritative Information
WHO: INTERNATIONAL REPORTS AND INFORMATION
Johns Hopkins, Resources and Updates
COVID-19 Affordable Housing Updates
Guidance for Owners & Managers of Multifamily Residential Properties - Nixon Peabody
DHCD Guidance for Local Housing Authorities
Interim Environmental Cleaning and Disinfection Recommendations for US Community Facilities with Suspected/Confirmed Coronavirus Disease 2019 (COVID-19)
COVID-19 FAQ for Public Housing, Housing Choice Voucher, and Native American Programs
---
Coronavirus Resource Center
Massachusetts: Updates, emergency orders, and guidance associated with the COVID-19 State of Emergency
In Massachusetts: Need Help Fast?Get the answers you need!   It's Free.  Confidential.  Multilingual. Dial 2-1-1 or search online.
COVID-19 is a new disease and we are learning more about it every day. Older adults and people of any age who have serious underlying medical conditions may be at higher risk for more serious complications from COVID-19.  Based upon available information to date, those most at risk include
People 65 years and older
People who live in a nursing home or long-term care facility
People of any age with the following underlying medical conditions, particularly those that are not well controlled

Chronic lung disease or asthma
Congestive heart failure or coronary artery disease
Diabetes
Neurologic conditions that weaken ability to cough
Weakened immune system
Chemotherapy or radiation for cancer (currently or in recent past)
Sickle cell anemia
Chronic kidney disease requiring dialysis
Cirrhosis of the liver
Lack of spleen or a spleen that doesn't function correctly
Extreme obesity (body mass index [BMI] >40)

People who are pregnant
Additional important information and advice from CDC.
Data and Statistics on Covid-19  This page will be updated regularly at noon Mondays through Fridays. Numbers close out at 4 p.m. the day before reporting.
CCDC: Surveillance programme (PDF)
CCDC: Epidemiological investigations (PDF)
CCDC: Contact tracing (PDF)
CCDC: Laboratory diagnostics (PDF)
Coronavirus Disease 2019 (COVID-19) | CDC
Coronavirus Disease 2019 (COVID-19) Peer-Reviewed Publications (list maintained by the CDC)
Massachusetts
Daily updates on situations related to the covid-19 situation, State House News, free
COVID-19 Cases, Quarantine and Monitoring
Information about COVID-19 cases and residents subject to quarantine in Massachusetts, testing at the State Public Health Laboratory, and guidance for clinical laboratories.
Understanding the science
Why outbreaks like coronavirus spread exponentially, and
how to "flatten the curve" Has some nice visual displays to help explain the models used to better understand the policy options.
How fast does the Covid-19 spread?
This is a simplified model of an epidemic. The main factor, the rate a disease is able to spread through a susceptible population, is called the basic reproductive number, or R0. For a new disease, like covid-19, almost everyone in the population is susceptible — a prime scenario for an epidemic.The basic reproductive number (R0) of the virus causing covid-19 is estimated to be 2.3, meaning that each person infected with the virus will spread it to 2.3 others, on average, over the course of their illness. This simulation shows a virus with an R0 of 2.3 in a completely susceptible population....Quarantines and personal hygiene work to slow an epidemic by limiting the ability of infectious people to spread the virus to others.
SARS-CoV-2 TRANSMISSIBILITY A new study published in the US CDC's journal Emerging Infectious Diseases examines the transmissibility of SARS-CoV-2. The study utilized publicly available Chinese case reports, travel volume data, and daily epidemiological reports from early in the pandemic to analyze transmission dynamics. The models suggest that the COVID-19 outbreak in Wuhan, China, had a doubling time (ie, the time required for an epidemic to double in size) of 2.3-3.3 days and an R0 of 5.7 early in the outbreak, prior to the implementation of social distancing measures. The authors emphasize the importance of maintaining social distancing interventions in order to reduce disease transmission. Source:
Daily updates on the emerging novel coronavirus from the Johns Hopkins Center for Health Security. April 9, 2020
The Center for Health Security is analyzing and providing updates on the emerging novel coronavirus. If you would like to receive these daily updates, please sign up here and select COVID-19. Additional resources are also available on our website.
---
Models that inform current policy
Worst-Case Estimates for U.S. Coronavirus Deaths Projections based on C.D.C. scenarios show a potentially vast toll. But those numbers don't account for interventions now underway.
White House Takes New Line After Dire Report on Death Toll  Federal guidelines warned against gatherings of more than 10 people as a London report predicted high fatalities in the U.S. without drastic action.
2019-nCoV: preliminary estimates of the confirmed-case-fatality-ratio and infection-fatality-ratio, and initial pandemic risk assessment Mike Famulare (Institute for Disease Modeling)
What do we call it?
WHO CRITICIZES STIGMATIZING LANGUAGE At yesterday's WHO COVID-19 press conference, a senior WHO official denounced the use of stigmatizing language and terminology with respect to COVID-19 and other diseases. Mike Ryan, Executive Director of the WHO's Health Emergencies Programme, noted the importance of adhering to the accepted and appropriate terminology for infectious diseases in order to reduce the stigma and negative connotations for individuals and populations associated with slang terms. The comments follow recent pushback against the repeated use of unofficial and stigmatizing terms, including by US President Donald Trump.

The official and accepted terms are SARS-CoV-2 (severe acute respiratory syndrome coronavirus 2) when referring to the virus or infection and COVID-19 (coronavirus disease 2019) when referring to the disease or symptoms.

These terms were selected based on existing WHO guidance, which aims to reduce stigma associated with a particular place, group of people, animal, or others that was common under historical virus and disease naming practices that often referred to how or where they were first discovered.
Source: March 19, 2020 Daily updates on the emerging novel coronavirus from the Johns Hopkins Center for Health Security.  jhu.edu
---
Updates
Updated: April 9, 2020. 20:30 Coronavirus Safety Guide; CDC: Interim Recommendations for U.S. Households with Suspected or Confirmed Coronavirus Disease 2019 (COVID-19)
Updated: April 8, 2020. 17:00 DHCD notices
Updated: April 7, 2020. 18:00 Additional links to CDC and other sources on masks, people at greater risk listed with best practices from CDC
Updated: April 6, 2020. 20:00 CDC face mask info. Link to Massachusetts information; link to DHCD guidance; internet access resources
Updated: March 23, 2020. 13:00 Et Preventing the Spread of COVID-19 in Retirement Communities and Independent Living Facilities (Interim Guidance) from the CDC
Updated: March 22, 2020, 22:00, ET  References to NYT articles on national policy and need for aggressive controls; UK shielding policy
Updated: March 21, 2020, 19:00, ET  Added article by Frieden.
---
Caution
This is information assembled from a variety of sources. We are not qualified to give advice, so use your own judgement and go to the sources we have listed. The situation is changing rapidly and experts are scrambling to understand the actual situation and to interpret it, and to provide updated and improved models and solutions.
We provide references and links to the sources because their information and advice may change daily; rely on those sources.
Take care!