Celebrating Freedom from Bullying on July 14th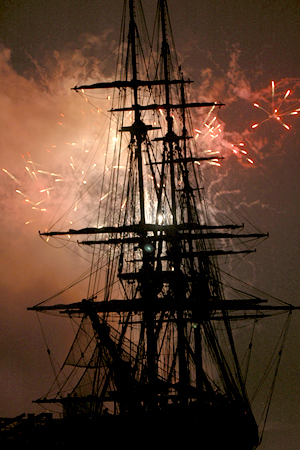 Dear Friends and Colleagues,
Happy Fourth!
We have a special reason to celebrate in Massachusetts. Our testimony on S709. the bill to create a commission on bullying, will be heard by the Joint Committee on Housing on Tuesday, July 14, 2015 at the state house on Beacon Hill in Boston; in room B1 from 10:00 AM. Our sponsoring legislators worked with us to make sure our bill would be considered in this first session of the committee.
Now we need your help to convince the members of the committee to favor our cause, and to approve the bill, so we can stop the bullying.
We will strive to have the bill brought to the floor of the House and Senate for action and passage into law in this legislative session. When the bill is made into law, we will have achieved a groundbreaking victory in the fight against bullying.
With Senator Joan Lovely, the sponsor of the bill, I seek your participation and testimony in support of S709. We can't do this without your help.
Preparing your testimony
If you live in Massachusetts, here's how you can help: Prepare a short written statement of your testimony, of about 1000 words, something that you can read aloud in 3 minutes or less. Practice reading your testimony aloud a few times, it will make it easier to present.
Your story: Personal experience with bullying
Support: Why you support S709
Your name, address, email
Your status: age, living with disabilities
type of housing (privately owned, Local Housing Authority, Congregate, family)
Please do this now: I need your testimony in hand on or before Friday the 10th if possible, or you may bring it with you to the hearing.
Please send your testimony to me and I will work with Senator Lovely to assemble all the testimony and present it to the Joint Committee on Housing. I may also post some testimony on http://stopbullyingcoalition.org/
If you are concerned about revealing your personal information publicly, please note that in a cover letter, and sign your testimony with initials only and put your full address only in the cover letter.
If you have any questions or concerns, email me at Jerry (AT)StopBullyingCoalition.org or call 978.595.1936, I will be glad to help. By post: Jerry Halberstadt, POB 41, Peabody MA 01960-0841
Attending the hearing
Everyone is welcome to attend the hearing in support of S709. When you arrive, do sign up for the chance to testify in person. Because there are some 20 bills being heard, there may be a long session. I believe but cannot promise that everyone will have a chance to testify during the hearing, but in any case your written testimony will be part of the record. Please if possible bring 2-3 copies of your testimony.
If you plan to attend the hearing and have need for handicap access, let me know and Senator Lovely's office can make arrangements.
About the bill
For information about the bill, see http://stopbullyingcoalition.org/commission
The commission will include many stakeholders, including legislators, key government agencies, tenant advocacy organizations, experts and take testimony from all interested. Your voice will be heard!
Resolve S.709 189th (Current)
Resolve creating a commission to study ways to prevent bullying of tenants in public and subsidized multi-family housing
By Ms. Lovely, a petition (accompanied by resolve, Senate, No. 709) of Joan B. Lovely, Bradford R. Hill, Leah Cole, William N. Brownsberger and other members of the General Court for legislation to create a commission to study ways to prevent bullying of tenants in public and subsidized multi-family housing. Housing.
The commission shall study the prevalence and impact of the bullying of tenants, with a focus on elderly and disabled tenants, in public and subsidized multi-family housing. This shall include, but not be limited to identifying the conditions that give rise to and cause bullying; researching and investigating successful methods for preventing bullying in other contexts, including but not limited to schools, nursing homes, assisted living, the workplace, and housing. This research shall be used to identify and develop best practices; raise public awareness; and propose public policy recommendations and legislation necessary to protect tenants from harm and preserve their rights.
The commission shall identify and invite to participate and contribute individuals with experience and knowledge of bullying in public or subsidized housing including tenants who have been victimized by bullying, managers who coordinate resident services, industry professionals and stakeholders, and individuals who have direct experience with bullying prevention. The commission shall hold public meetings in various locations throughout the Commonwealth in recognition of the difficulty some individuals may have in travelling long distances to attend commission meetings.