Murder, mayhem, mobbing, and bullying in subsidized housing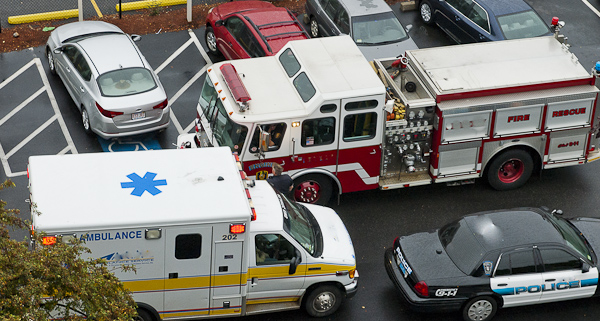 Murder, mayhem, and mobbing
When a murder takes place in subsidized housing for the elderly and for younger disabled persons, it is shocking and tragic. Subsidized housing facilities are also the scene of bullying and mobbing. All these instances of aggression disrupt community life and pose difficult challenges for management, first responders, service providers and the wider community.
Are the elderly and the disabled incompatible? Do the laws and policies which require the integration of subsidized facilities somehow lead to bullying and murder?
Are the dynamics leading to murder the same as those involved in bullying and mobbing? Can bullying or mobbing lead to murder? Or are there other explanations? And we know that mobbing can take place even in upscale condominiums, while murder knows no bounds.
Two recent tragedies have been reported. In January, a 57 year old man is alleged to have murdered three of his elderly neighbors in North Andover, Massachusetts. In May, a disabled woman was found murdered in her apartment, in a subsidized building for elderly and disabled, in Vancouver, Washington.
I can report on the dynamics of the mobbing situation at Bleak House, but I will not speculate on what led up to the murders in North Andover and Vancouver. These tragedies are surely painful for everyone in those communities and the events are currently subject to scrutiny by police, prosecutors, and the courts. We're not likely to learn more until public trials takes place.
Murder in Vancouver
The murder of Sharon L. Allison took place on May 9, 2015 in her apartment at the Coumbia House Apartments for Seniors, subsidized housing for seniors and disabled managed by the Vancouver Housing Authority, in Vancouver, Washington. Family and friends describe her as a friendly person who had lived with a brain injury (aneurysm), headaches, and with mental and mobility handicaps. Her pastor said that Allison had expressed a desire to move because she saw unsettling things going on at Columbia House.
Murder in North Andover
In a small,peaceful neighborhood that saw good relations among the residents and with the town, three elderly neighbors were allegedly murdered by Salvatore "Sam" Guglielmino. Guglielmino, 57, is reported to be living with disability, including manic depression and bipolar disorder.
The victims Frank Kort, 68, Walter Hamilton, 78, and George Kettinger, 79, were found beaten to death in their apartments on January 6, 2015 in the same four-unit building where Guglielmino lived.
News articles quoted police reports that Guglielmino allegely told his mother and sister that "I kicked down three doors and killed three people. Their dead bodies are over there."
The murders occurred in a subsidized project for the elderly and younger disabled persons that is managed by the North Andover Housing Authority, which is reported to have been in compliance with state-mandated regulations.
Guglielmino was helpful to his mother, who lived in the same project, and to many of the other residents, and the victims were remembered as model citizens.
In the wake of the tragedy, elected officials as well as residents of the housing development have been wrestling with the problems created by mixing elderly and the younger disabled.
Some people in North Andover view the lack of a mental health facility such as the Danvers State Hospital, coupled with federal and state regulations requiring the integration of subsidized housing as creating challenges for housing authorities and for residents.
Mobbing in Bleak House
In February 2012, a similar tragedy was averted in"Bleak House" in "Riverby" Massachusetts, when William O'Guard, a man living with emotional issues was mobbed.
The purpose of mobbing is to punish, isolate, and exile the target. It can have serious outcomes, causing victims to lose their jobs (or residences in the housing context) and to suffer significant medical and psychological health problems resulting from stress.
According to two prominent experts on mobbing in institutional and workplace contexts, Maureen Duffy and Len Sperry, "Injury, illness, suicide are fairly common outcomes [of mobbing]. Homicide is not unknown. Mobbing is a much more sophisticated way of doing someone in than murder and...it has the advantage of being entirely legal."( Duffy and Sperry, 2012, p. 3)
When management is aloof from social issues, and bullying takes place, it is institutional bullying. When management or staff are engaged in or supporting bullying together with residents, it is mobbing. Mobbing is significantly worse than institutional bullying. At Bleak House, the relative quiet of institutional bullying can rapidly change to the mayhem of mobbing.
William O'Guard had been a member of the "Guardians," a group that used bullying tactics. When Grendel, the leader of the Guardians died, the competition for dominance with another group using bullying tactics, the New Guardians, became intense. There was a leadership vacuum that O'Guard tried to fill by supervising everyone to make sure things were being done right. While his criticisms of residents, staff, and management were not without merit, he managed to infuriate everyone. And he was determined to carry on with his mission all by himself.
Lacking the backing of the Guardians and Grendel, he became an outcast. Residents circulated a petition to "get rid of him," a resident assaulted O'Guard, and O'Guard alleged that John Handy, the maintenance person, had assaulted and threatened him. The building manager, Amelia Castor, was aloof: "We cannot get involved with teaching people to get along, it is not assisted living." The landlord, "Charitable Landlords," did not act in response to my report and appeal for intervention. Some residents said that O'Guard deserved to be hit, that it was a shame that the assailant didn´t kill him when he had the chance. The doctor who treated O'Guard for his injuries told him, "You are not safe where you are living. "
Almost everyone wanted to get rid of William O'Guard. He was under attack by residents and staff: harassed, bullied, assaulted by Ricardo, a resident, and allegedly assaulted and threatened by John Handy on the maintenance staff, while management stood aloof and unwilling to get involved. Some people said it was too bad that Ricardo had not killed O'Guard.
Thus O'Guard was adrift on the stormy sea of bullying and mobbing, and I feared we would find his body outside in the garden one morning.
It was only after I reported the volatile situation to Elder Abuse, that the victim received protection from John Handy, the maintenance man, who was moved to another facility, and O'Guard was relocated.
I was shunned for months thereafter. Some residents were furious that I had intervened to seek protection for O'Guard, and could not understand why I had helped someone who had, as a member of the Guardians, been my enemy.
Conclusions
Yes, there can be murders which are the result of mental illness or passion, but the lesson of Bleak House is that any group or community must have appropriate methods for maintaining order.
Some landlords and managers have demonstrated the ability to eliminate or prevent bullying in subsidized housing, and their policies and methods may guide efforts to develop best practices. However, a problem in subsidized housing is that there is no effective oversight to require that local housing authorities and private landlords as well as management companies maintain a safe social environment. Society and the legal system may not provide them with the tools and support they need. We shouldn't expect that we can solve the problems by "getting rid of" any type of person, because bullying and mobbing can target anyone, and not just in subsidized housing. And we need to address the needs of residents who may have severe emotional disease as well as the needs of the elderly.
If we are to house people together, especially disparate types, then we need to facilitate ways for them to live together in peace. "The 'bad barrel' needs to replace the 'bad apple' as the explanatory metaphor for how mobbing develops." (Duffy and Sperry,(2012), p. 79) The dynamics of a facility or institution may be more important in determining outcomes than personal relations or psychological factors. Resolving such a complex situation as mobbing or murder in subsidized housing requires engaging all the members of the community and all the stakeholders.
Legislation pending in Massachusetts Legislature
A bill to address some of the underlying issue Residential violence, H1094 has been filed by Representative Diana DiZoglio. The proposed task force would seek ways to ensure the safety and welfare of elderly and disabled persons residing in public housing. They would meld the expertise of state departments concerned with housing, including directors of housing authorities, with health and human services, and involve psychologists with expertise on "at-risk mental illness patients."
There are two bills seeking to address the problem of bullying in subsidized housing.
S709, a Resolve creating a commission to study ways to prevent bullying of tenants in public and subsidized multi-family housing Joan B. Lovely, Second Essex; Bradford Hill, 4th Essex; Leah Cole, 12th Essex; William N. Brownsberger, Second Suffolk and Middlesex; Barbara L'Italien, Second Essex and Middlesex; Bruce E. Tarr, First Essex and Middlesex; Richard J. Ross, Norfolk, Bristol and Middlesex; James M. Murphy, 4th Norfolk; Jason M. Lewis, Fifth Middlesex
House No. 522 was filed in the current legislative session by Representative Paul Heroux of Attleboro and was referred to the Joint Committee on Elder Affairs. An Act to prevent and respond to bullying of elderly and disabled residents of public or privately-owned, subsidized multifamily housing developments.
Sources
Mobbing
Maureen Duffy and Len Sperry, Mobbing: Causes, Consequences, and Solutions, (New York: Oxford University Press, 2012)
Bleak House
Halberstadt, Jerry, Stop Bullying: Creating Healthy Communities for the Elderly and Disabled, (Peabody:Togethering Press, 2017).Forthcoming, advance PDF copy available on request.
Note: All of the names, institutions, and locations in the Bleak House story are pseudonyms.
Murder
Vancouver
Gillespie, Emily, "Police: Disabled Vancouver woman, 66, identified as homicide victim," The Columbian:Vancouver May 1, 2015 http://www.columbian.com/news/2015/may/11/police-vancouver-woman-66-ide…
North Andover
Evan Allen and Laura Crimaldi, Homicide probe underway, The Boston Globe, January 6, 2015 http://www.bostonglobe.com/metro/2015/01/06/homicide-probe-underway-and…
Harmacinski, Jill, Motive is a mystery in triple murders, Eagle Tribune, January 8, 2015 http://www.eagletribune.com/news/local_news/motive-is-a-mystery-in-trip…
http://www.eagletribune.com/news/local_news/motive-is-a-mystery-in-trip…
DiTullio, Lauren and Jill Harmacinski, Triple murders bring housing regulations into question, The Eagle Tribune http://www.eagletribune.com/news/triple-murders-bring-housing-regulatio…
http://bexar.tx.networkofcare.org/aging/news-article-detail.aspx?id=577…