Senator Joan Lovely and Representative Paul R Heroux have each proposed legislation to address the urgent problem of bullying of elderly and disabled residents in multifamily subsidized housing. Each bill or resolve was among the several thousand bills timely submitted for consideration in the current legislative session. We ask you to contact your legislators to advocate for either or both bills. Best time to sponsor is before January 30.
Today I am reaching out to each of you who lives in Massachusetts, we need your voice to help advance our legislation on Beacon Hill to stop bullying of elderly and disabled persons living in multifamily housing.
I learned from John Horgan, Legislative Director for Senator Joan Lovely, that today "...Senator Lovely filed the Resolve Creating a Commission to Study Ways to Prevent Bullying of Tenants in Public and Subsidized Multi-Family Housing this Morning. The Resolve has been given a docket number, Senate Docket No. 442."
FOR IMMEDIATE RELEASE
PEABODY MA January 8, 2015
In the final hours of the legislative session, the Mass Legislature on Tuesday, January 6, 2015 almost passed S2329, a bill that would have confirmed the Commonwealth as a leader in protecting the rights of citizens living in subsidized housing by shielding them from bullying. But the bill had made exceptional progress on Beacon Hill. Encouraged by the strong response to their efforts, legislators and advocates are poised to move for early passage in the new session.
We seek early action to pass a landmark bill, Resolve S.2329 188th (Current) Resolve creating a commission to study ways to prevent bullying of tenants in public and subsidized multi-family housing. The Independent Living Center of the North Shore and Cape Ann has joined with the Stop Bullying Coalition to ask the Senate Committee on Ethics and Rules that S2329 "be reported favorably from the committee and placed on the Senate Orders of the Day as soon as possible."
A CALL FOR FULL-TIME, INCLUSIVE BULLYING PREVENTION
October 11, 2014
FOR IMMEDIATE RELEASE
PEABODY MA
Leaders of two groups advocating for preventing bullying in Massachusetts today urged expanding the goals of National Bullying Prevention Awareness Month to encompass all people throughout every community in the Commonwealth, to include the workplace, multi-family residences, the elderly, and the disabled, as well as children and youth in school.
Jerry Halberstadt, Coordinator of the Stop Bullying Coalition, said that "While their circumstances may differ, all victims of bullying must stand together for education and change, to create safe and healthy communities."
Why does bullying emerge in "elderly" subsidized housing? Subsidized buildings that house both elderly and younger disabled persons, all from a wide variety of backgrounds, can be fertile ground for bullying. Bullying can emerge when management does not take responsibility for enforcing formal systems of fair and reasonable rules for getting along, leaving residents to use informal means to bring order to the building. Their efforts may include the use of bullying, as illustrated in the story of Heights Manor, "Influx Of Residents With Disabilities Leads To Clashes."(1)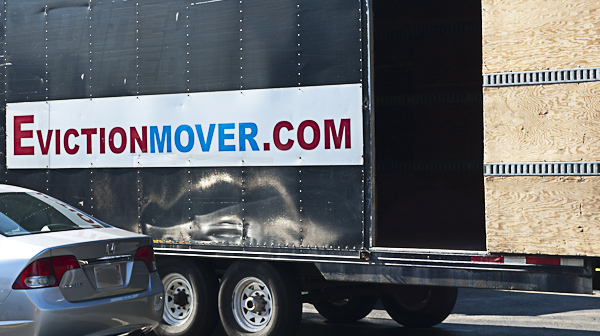 This is the story of the eviction of Fred, an elderly man living with disability, from Bleak House in August, 2014. It demonstrates how failure of the formal system of landlord, agencies, and the safety net can lead to the use of bullying by the informal system. I ask why a person clearly in need of significant additional support for many years was not better served by neighbors, management, and agencies. READ MORE
Mission and progress
Our efforts, supported by citizens, civic leaders, and legislators have achieved a breakthrough. The Massachusetts legislature is considering our bill, S2329, the creation of a legislative study commission "A Resolve creating a commission to study ways to prevent bullying of tenants in public and subsidized multi-family housing." The mission of the Stop Bullying Coalition is.... READ MORE...