The committee to assess the prevalence and scale of bullying will meet on July 17 from 10:30am-12pm
Purpose
Agenda 1) Introductions (10 min) 2) Goals of the survey (20 min) 3) Practical considerations and outreach strategy (35 min) 4) Next steps/ Subcommittees and their tasks (10 min) 5) Continued conversation on the project (15 min)
Where
100 Cambridge Street, Boston, MA. Second Floor Conference Room B
I am enjoying the challenge of being a Commissioner, because it gives me a chance to work on your behalf, partnering with dedicated public servants. We need your input and support to solve the problem of bullying and thus make our public and subsidized housing healthy and safe places to live.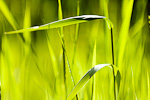 The Commission on Bullying of elderly and disabled persons in multifamily public and subsidized housing will hold "listening sessions" in the framework of hearings for the Olmstead plan in Boston on Monday, June 26 and in Springfield on Wednesday, June 28.
Testimony and comments wanted on Olmstead plan, bullying
Advise study of bullying
New elder abuse phone reporting system
Landmark event
First meeting results
Working groups and outreach
Appreciation for your support
Call for advice and action
In Boston, Massachusetts, on Thursday, May 25, 2017 the Commission on Bullying, the first commission in the nation to address the problem of bullying of elderly and disabled persons in residential settings, was called to order by Chairwoman Linn Torto. It was a landmark moment. In that meeting of the Commission to Study Ways to Prevent Bullying of Tenants in Public and Subsidized Multi-Family Housing, pursuant to Chapter 2 of the Resolves of 2016, we began the challenging work of finding ways to prevent bullying of tenants in public and subsidized multi-family housing; the Commission expects that the findings may also apply to family housing.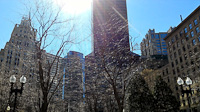 Updates on the Bullying Commission; position paper for comment; meeting with CHAPA committee; Mass Union meeting.
Let's begin a conversation on how best to stop bullying of elderly and disabled persons in multifamily housing. There are four elements needed to stop bullying and create a healthy community...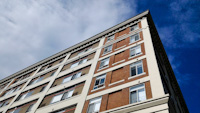 In the face of potentially draconian policies and reduction of support for subsidized and affordable housing, citizens that rely on such programs face a bleak future. And landlords who have partnered with HUD to provide decent, safe, affordable housing may face the collapse of their business model.
A request from Jerry Halberstadt, Coordinator, Stop Bullying Coalition—I am reaching out to seek your collaboration and input, regardless of your role in multifamily housing. Bullying affects all the stakeholders, and each role and individual brings some unique perspectives. I am asking that you respond to a simple questionnaire, your answers can be as short or long as you like.
HUD rules now protect the housing rights of all persons who have been victims of domestic violence, dating violence, sexual assault, and stalking. The Violence Against Women Act (VAWA) and this rule seek to assure the basic human right to be free from violence and abuse. Victims cannot be discriminated against on the basis of any protected characteristics (including race, color, religion, sex or sexual orientation, disability, familial status, national origin, or age).
It has now been about two months since we moved away from Pariah Street, and I am happy to report, that on the surface at least, life for the residents continues on with slow but steady improvements. Many of us—management, residents, and I—intend to continue to strengthen the relationships of the residents with each other, while at the same time continue to improve the communication between the residents and the housing authority and the police.