Preventing hospitalization, death from COVID-19
Those of us who are elderly and/or disabled are at increased risk for COVID-19, especially those who live in public and subsidized multifamily housing, do now seek effective public health measures.
We must speak out at this time of the ongoing COVID-19 epidemic out of concern for the well-being of tenants of public and subsidized housing for elderly and disabled residents.
June 15, 2020
To the Honorable Chairs and Members of the Joint Committee on Public Health
S2753 An Act to Ensure the Collection of COVID-19 Data
Greetings,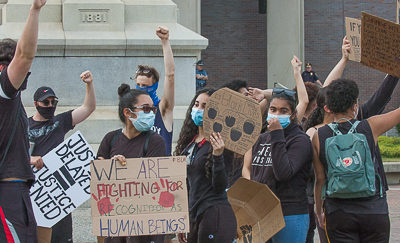 Peabody, Mass. June 4, 2020. Young people of Peabody demonstrated at the Peabody courthouse on behalf of human rights in wake of the cruel murder of George Floyd, who died after he cried out, "I can't breathe."
...any man's death diminishes me, because I am involved in mankind, and therefore never send to know for whom the bells tolls; it tolls for thee.---John Donne
The demonstrators, overseen by several police, and cheered by passing motorists, called out for justice.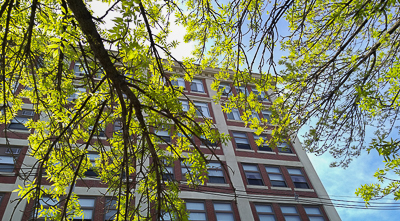 Introduction
Community norms can either promote a healthy, caring community or lead to a toxic community that is harmful. In public and subsidized housing for the elderly and disabled, failure to control bullying and mobbing (group bullying) creates a toxic community, while failing to prevent transmission of COVID-19 can create a deadly situation.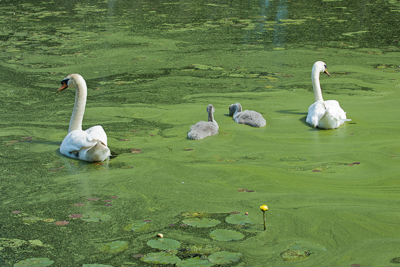 We elderly and disabled persons are highly vulnerable to COVID-19 because we have preexisting conditions which can make it harder to survive an infection. Our public and subsidized housing can become dangerous if COVID-19 enters. And medical protocols for dealing with scarce resources may doom us by withholding potentially life-saving treatments. As governments loosen restrictions on interactions in public spaces and allowing some services to begin serving the public, many people are relaxing their guard. But for those of us who are vulnerable, this is a time of increased danger and if we are to survive, we need to be more vigilant. So for us, we need to make every effort to avoid infection. Here's how.
The social norms that devalue people of age and disability are choices. The choices made by the Commonwealth of Massachusetts in Crisis Standards of Care: Planning Guidance for the COVID-19 Pandemic attempt to avoid bias, but nevertheless are affected by bias. Other choices can and should be made.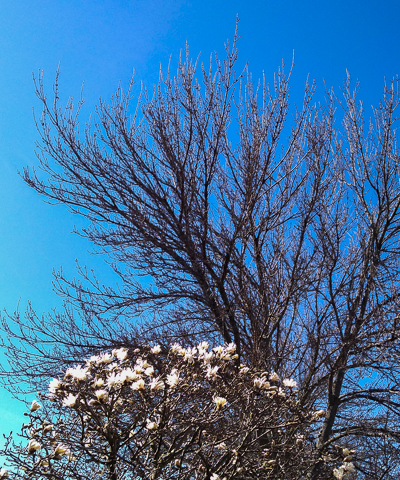 We seek your advice and your assistance for our people, the 92,000 residents of the Commonwealth who live in public and subsidized housing for elderly and disabled persons.

We are looking for people with experience who can share their ideas and skills in order to develop solutions to the problems arising from social distancing, specially for elderly and disabled in public or subsidized housing communities.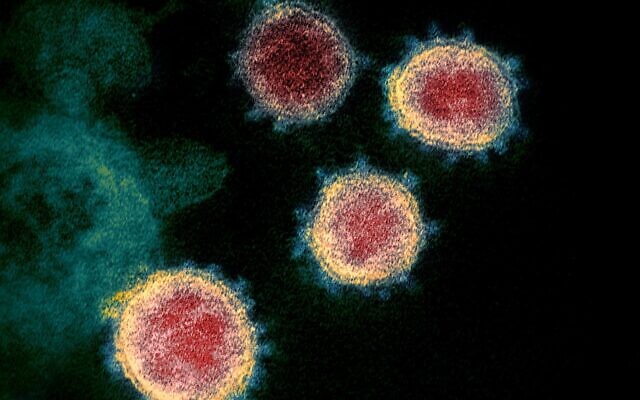 We provide updated information about the risks of COVID-19 to the elderly and disabled living in public and subsidized housing; steps that each person can take; and best practices & protocols that should be followed by landlords and local housing authorities. Updated: June 9, 2020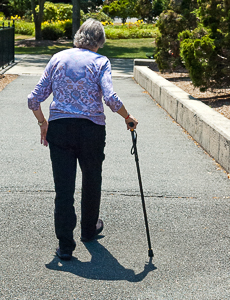 This is a story about generosity, hospitality, gentrification, and pride in Peabody.
V., a friend and neighbor, had at one time managed the Haven from Hunger, where anyone can be fed or get food for free. To make up for a lack of funding, V. had spent her own savings to provide food for the Haven. After she had moved away, I learned in a news story that she had become homeless, and was eating at the Haven from Hunger.
Our proposed modifications of S985 will provide protection for victims of bullying and accountability for the landlord. We speak from the perspective of tenants and others who are familiar with the realities of bullying in multifamily housing, and based on extensive observation, research, and testimony. Bullying is extremely harmful to elderly and disabled persons living in multifamily housing. In law, the landlord is responsible for assuring peaceful enjoyment, but the tenant has no feasible way to be protected from bullying or to hold the landlord to account.