To the Honorable Chairs of the Joint Committee on Housing, Senator Lydia Edwards and Representative James Arciero and Members of the Joint Committee on Housing, I respectfully submit testimony in favor of S887/H1329
The Stop Bullying Coalition guide to protecting yourself from bullying and mobbing Are you experiencing a difficult situation of bullying, mobbing, and hostile environment harassment? We can offer information and suggestions about sources of help for tenants and what you can do.
Why is this bill, H3868 An Act to create the office of the tenant advocate in the Office of the Attorney General, so important? This bill will assure tenants of their rights by providing accountability for landlords. Today, across the Commonwealth, a significant minority of landlords of subsidized and public housing fail in their responsibility to provide peaceful enjoyment and prevent hostile environment harassment, thus creating pain and suffering for tenants who can find no relief or remedy. The fundamental cause is the lack of accountability for errant landlords. Most landlords, operating under the same constraints, choose to provide a more hospitable environment. Eliminating hostile environment harassment is essential for building constructive collaboration among tenants and landlords. The bill has a strong foundation in law, research, and the urgent need is confirmed by the experience and testimony of tenants.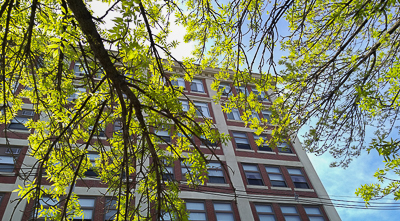 Introduction
Community norms can either promote a healthy, caring community or lead to a toxic community that is harmful. In public and subsidized housing for the elderly and disabled, failure to control bullying and mobbing (group bullying) creates a toxic community, while failing to prevent transmission of COVID-19 can create a deadly situation.
Lucy, the manager of Erehwon Village, a multifamily public housing facility for elderly and disabled, has received complaints about the couple, Jack and Jill, from Thomasina, Dick, and Hariette, the "Guardians," The "Guardians" are self-appointed overseers of life in the village and no one dares stand up to them. What should Lucy, the manager, do? The Oracle is silent on this problem, but the Oracle has received several responses.
"Every age has its own Fascism." Madeleine Albright, a refugee from Nazi Germany and Communist Czechoslovakia, opens her book, Fascism: A Warning, with this quote from Primo Levi, himself a survivor of the Holocaust. What is the difference between fascism in a country, and mobbing and bullying in housing?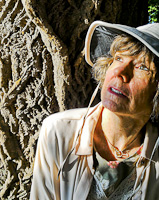 Pamela Goodwin, a 69-year-old woman living in public housing has challenged what she sees as poor management and disregard of the rights of tenants at her housing development at the housing authority in Upton Massachusetts. Goodwin has argued that the housing is dangerous for elderly persons as well as those with disabilities because it is not ADA compliant with regard to the stairs at each apartment because the entrances lack ramps or handrails, and the development lacks adequate parking, with limited parking for persons with disability. Instead of dealing with those issues, members of the housing authority and the manager have portrayed Goodwin as a danger to the community.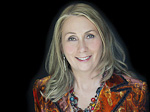 "As a cultural anthropologist, my focus has been on the behavior of the group and on organizational cultures that can lead otherwise good and decent people to behave in cruel and inhumane ways given certain patterned and predictable features of mobbing and how people respond when a leader targets someone for punishment." More:
http://stopbullyingcoalition.org/harper-mobbing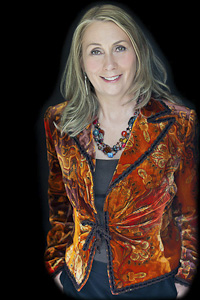 Janice Harper was a successful anthropologist, an assistant professor teaching and doing research at the University of Tennessee, when her promising career was ended by mobbing. She had established herself as an expert on health and environment and initiated a graduate program in Human Rights. When her own rights were threatened at work, she reported concerns about an employee's conduct toward her and other women. Instead of receiving a fair hearing and protection, she was mobbed by university administrators and junior faculty, even including her friends and colleagues.