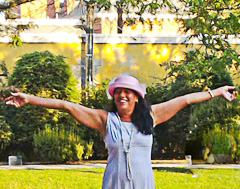 August 10, 2016. Governor Baker has signed resolve S1984, thus creating a landmark commission to protect elderly and disabled victims from harassing and bullying. Passage of this resolve demonstrates again the leadership and compassion of our legislators and of Governor Baker and their responsive concern for the well-being and rights of all citizens. It is a victory for citizen activism and democracy.
The bill to create a commission on bullying, S1984, has been passed by Beacon Hill legislators and "laid on the desk of the Governor." We got that done by working together with each of you. We need to act together once more.
For the bill to become law and establish the commission on bullying, the Governor must sign it within 10 days from passage on Sunday, 31 July, so deadline is Wednesday, the 10th of August!!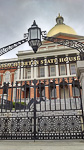 At Beacon Hill in Boston, Massachusetts legislators today passed S1984, a landmark bill to protect elderly and disabled victims of harassing and bullying. The law would establish the nation's first state legislative study commission on bullying, shining light on the widespread plague of bullying impacting residents of multifamily public and subsidized housing. When signed by Governor Baker, the commission will enable all stakeholders to work together to begin finding effective remedies.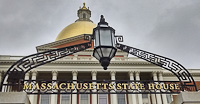 CHAPA Supports S1984 on Beacon Hill; Antibullying Law Passes in Missouri; Jim Reed, HUD New England Administrator Supports Action on Bullying; Outreach to Independent Living Centers; Countdown to End of Legislative Session; New Links Resource
We hold these truths to be self-evident, that all people are created equal, that they are endowed by their Creator with certain unalienable Rights, that among these are Life, Liberty and the pursuit of Happiness.